Verizon on AWS
Verizon Communications Inc. (Verizon) is the largest mobile carrier in the US and a leading telecom company. In 2018, Verizon selected Amazon Web Services (AWS) as its preferred public cloud provider with plans to migrate over 1,000 business-critical applications and database backend systems to AWS. Pioneering 5G wireless technology, Verizon was the first company to offer a commercial 5G mobile network. Now, developers can create and deploy low-latency applications on Verizon's 5G Edge platform using AWS Wavelength for mobile edge computing infrastructure. For its customers who want a highly secure, dedicated edge compute infrastructure on premises, Verizon offers private mobile edge computing using AWS Outposts. Building on AWS, Verizon innovates for its customers so they can support hybrid cloud architectures with applications such as autonomous mobile robots and hazard monitoring.

Verizon's Cloud Journey on AWS
Networking & Content Delivery
Running applications with the highest level of reliability, security, and performance in the cloud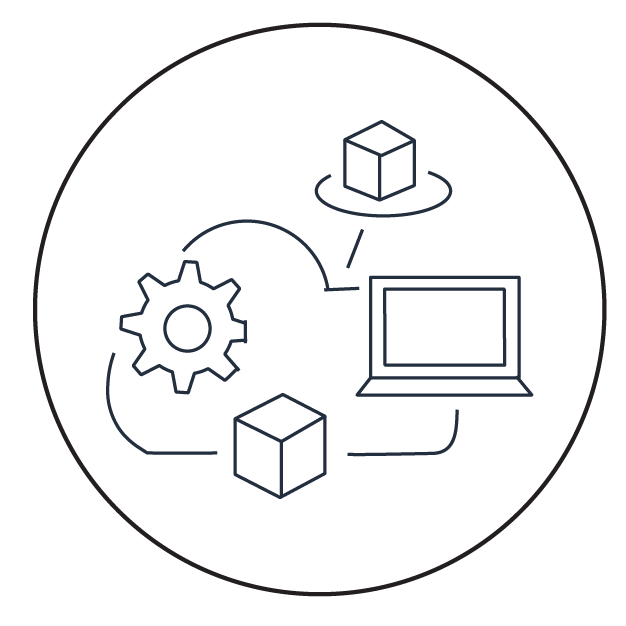 Enterprise Transformation
Cloud migration to accelerate digital transformation and realize greater business value
Edge Services
Processing and storing data close to achieve ultra-low latency and real-time responsiveness
Hybrid Cloud Architecture
Extending AWS infrastructure and services on premises and at the edge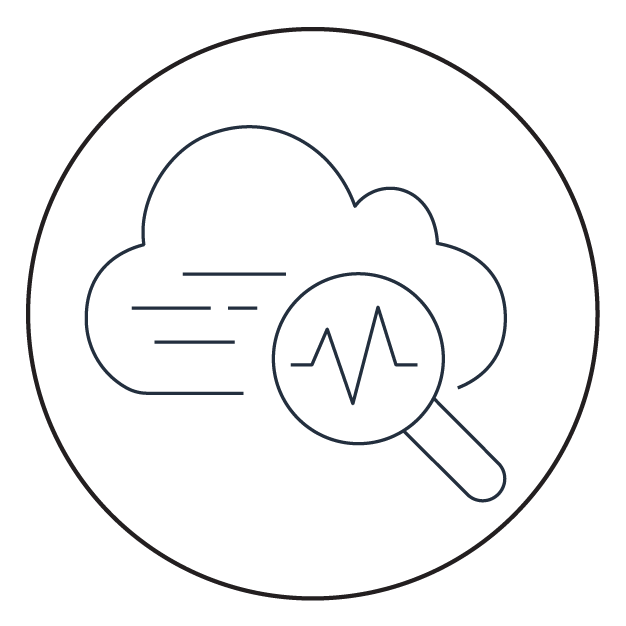 Continuous Innovation
Ongoing improvements to support enterprise transformation

Networking & Content Delivery

Enterprise Transformation

Hybrid Cloud Architecture
Networking & Content Delivery

2018

This is My Architecture: Verizon's Managed Virtual Network Services

Dive into Verizon's Enterprise Solutions managed virtual network solutions for AWS to understand the architecture that helps enterprises provision, automate, and orchestrate SD-WAN and other virtual network services for customers that want end-to-end connectivity to the cloud.


Enterprise Transformation

2021

Verizon Accelerates Launch of 5G Network Capability Using AWS

Lynn Cox, senior vice president and network chief information officer (CIO) at Verizon explains how leveraging AWS to support its 5G network rollout helped the company maximize its decision-making velocity and take advantage of the large-scale compute capabilities of the cloud.


---

If we had done it the old way, which was with in-house servers, the cost to do it would have been astronomical. That's where we turned to AWS to maximize the speed with which we could make decisions and run these scenarios to come up with the best plan for our 5G network."


Lynn Cox
Senior Vice President and Network CIO, Verizon

Edge Services

2019

AWS re:Invent: Verizon Collaborates with AWS on 5G

Verizon is a leader in 5G innovation, offering its customers 5G Mobile and 5G Home internet—and now it is the first company to provide 5G network edge computing with AWS Wavelength—a service that embeds AWS compute and storage services within 5G networks, providing mobile edge computing infrastructure for developing, deploying, and scaling ultra-low-latency applications. Using AWS Wavelength, Verizon piloted 5G Edge, the company's innovation platform for ultra-low latency applications, with customers in Chicago.


Hybrid Cloud Architecture

2021

AWS and Verizon Expand 5G Collaboration with Private MEC Solution

AWS and Verizon have expanded their 5G collaboration to provide private multi-access computing (Private MEC) for enterprises. Private MEC integrates edge computing infrastructure with private networks deployed on or near the customer's premises. AWS and Verizon have integrated Verizon's 5G Edge MEC platform with AWS Outposts, a fully managed service that offers the same AWS infrastructure, AWS services, APIs, and tools to virtually any data center, colocation space, or on-premises facility for a consistent, hybrid experience.


Continuous Innovation

2021

Connecting the World of Tomorrow, Today, with 5G Edge Cloud

5G is more than just mobile bandwidth for communication services providers. By combining 5G with edge cloud services from AWS, 5G improves application performance for end users in countless industries, offering up to 10 times the speed of 4G. 5G can power emerging use cases like live video event streaming, smart cars and cities, Internet of Things (IoT), and augmented reality. Learn from Srini Kalapala, vice president of Technology Strategy at Verizon about how 5G cloud-native private networks are now even easier to deploy with AWS, enabling a complete Fourth Industrial Revolution.

About Verizon
The largest mobile carrier in the US, Verizon offers voice, data, and video services to businesses and consumers on its modern communications networks spanning mobile, broadband, cloud, and fiber. An innovator in communication technology for more than 20 years, Verizon is pioneering new possibilities in 5G on AWS.

Get Started
Organizations of all sizes across all industries are transforming their businesses and delivering on their missions every day using AWS. Contact our experts and start your own AWS journey today.