Advanced networking
Get started on advanced networking training with content built by AWS experts
If you're a beginner looking for a clear starting point to help you build a career or learn how to implement a solution in networking, we recommend you start with an AWS Learning Plan.
This set of on-demand courses will help you learn how to design and implement AWS and hybrid IT network architectures at scale. Learning Plans can also help prepare you for the AWS Certified Advanced Networking - Specialty certification exam.

Learn step-by-step with the AWS Networking Learning Plan
AWS Learning Plans offer a suggested set of digital courses designed to give beginners a clear path to learn. AWS Networking Learning Plan eliminates the guesswork—you don't have to wonder if you're starting in the right place or taking the right courses.
You'll be guided through a recommended curriculum built by AWS experts that you can take at your own pace. Complete the full plan, or choose the courses that interest you. After you complete this plan, you'll be better able to design and maintain network architectures for all AWS services. You'll have gained skills to help you enter careers in cloud architecture and network engineering. You'll also have a better understanding of AWS services like Amazon Route 53, Amazon Direct Connect, and Amazon Virtual Private Cloud.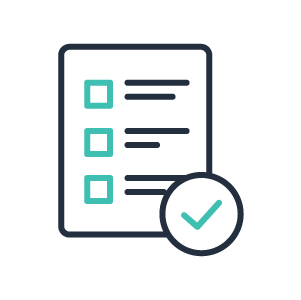 Dive deep into advanced networking with the AWS Ramp-Up Guide
If you're looking to dive deeper into the broader range of learning materials available on networking, including digital courses, blogs, whitepapers, and more, we recommend our Ramp-Up Guide.
AWS experts have constructed this downloadable guide to help you navigate the broad set of resources and content to help you develop your skills in networking—all in one place. Whether you prefer to read articles, view PDFs, or take digital courses, you can use this guide at your own pace. It will help you understand all your learning options and determine which are best for you based on your knowledge and skill level.

Download the Networking and Content Delivery Ramp-Up Guide »

Browse individual on-demand AWS courses
Are you looking to solve an immediate technical or business problem? Do you want to sample an AWS Training before starting a full learning plan? Or do you want to customize your learning journey? Explore all our digital trainings for courses relevant to all skill levels. Watch our most popular trainings below, or browse our full selection to find one that interests you.

Browse free digital training »
Get live training with AWS experts—for you or your team
Do you want live training with an AWS expert where you'll get the chance to ask questions and receive real-time feedback? Do you want the option to schedule training for your team, business, or group? We recommend our AWS Classroom Training. These are interactive, immersive classes led by expert AWS instructors who provide guided help to individuals and groups, in person or virtually. Discuss your real-world challenges with our instructors in the classroom to reinforce your learning and help you understand how to apply best practices to overcome your challenges.