AWS at Hannover Messe 2019
---
Innovate faster, securely improve business operations, and digitally transform with Industry 4.0 and AWS Cloud
April 1-5 | Hall 6, F46
Visit our booth to get insights from industrial thought leaders and leading manufacturers on their digital transformation progress, and learn about AWS products which showcase how a secure, agile, and scalable platform along with a comprehensive set of Industrial IoT, data lake, analytics, and machine learning tools allow you to develop smart factories and products, provide insights to increase your operational efficiency, and accelerate your pace of innovation. Our network of partners, industrial software vendors, and our virtually unlimited storage and High Performance Computing capability enable you to innovate faster, rapidly design and verify new products, improve OEE, and scale seamlessly to meet increasing demand.
Learn how manufacturers can apply advanced software technology in a fully scalable architecture, at a significantly lower cost with the help of the cloud.
Stop by our booth in Hall 6, F46 and experience the future of industry!
Industrial Software Experience
See how AWS together with 16 industrial software partners provide end-to-end industrial solutions in the areas of product design (CAD, CAE, EDA), production design (site planning and construction) and production operations (Industrial IoT, MOM/MES, Automation).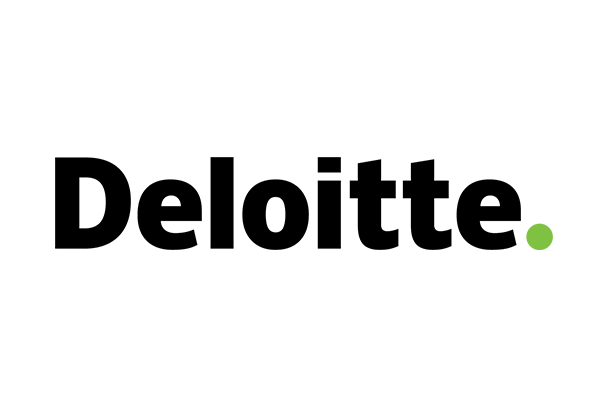 AWS Use Cases
Meet some of our customers at the booth showcasing their success in manufacturing with the AWS Cloud. Learn from their experience and gather new insights.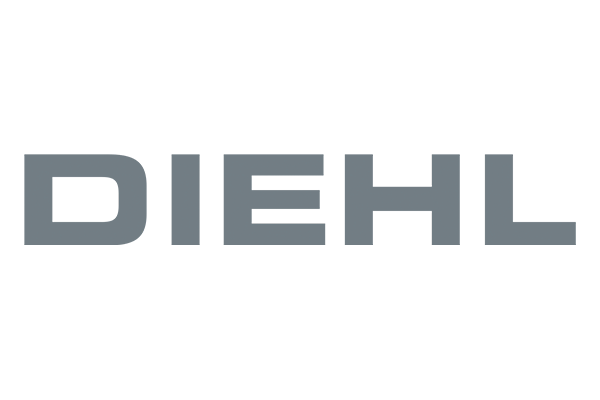 Agenda
Join us in the AWS booth theatre for sessions about industrial software, Industrial IoT, Industry 4.0 and other key topics - Don't miss this opportunity to hear from industry experts!
Monday, April 1

On Monday, we will welcome industry executives to the opening of the AWS Industrial Experience at the Hannover Messe. The expert panel discussion will give insights into the newest developments in manufacturing.

| | |
| --- | --- |
| 13:00 - 13:30 | Introduction & Welcome |
| | Klaus Bürg, General Manager, AWS DACH & Dr. Josef Waltl, Global Segment Lead - Industrial Software, AWS |
| 13:30 - 14:00 | The State of the Cloud in Industrial Software |
| | Dr. Josef Waltl, Global Segment Lead - Industrial Software, AWS |
| 14:00 - 14:15 | Machine Learning - Closing the cycle of data |
| | Dr. Fabian Bause, Product Manager TwinCAT, Beckhoff |
| 14:30 - 15:00 | Competency Announcement |
| | Dr. Josef Waltl, Global Segment Lead - Industrial Software, AWS & Helena Lisaschuk, Director - IoT Global Lead, Deloitte Digital |
| 15:00 - 15:15 | Showcase Center Announcement |
| | Robert Jones, Executive Vice President, Siemens PLM & Carla Stratfold, VP, Americas Sales, AWS |
| 15:30 - 16:00 | Panel: "How to spur technology adoption in Industry" |
| | Univ.-Prof. Dr.-Ing. Dipl.Wirt.-Ing. Johannes Henrich Schleifenbaum, RWTH Aachen; Dr. Daniel Küpper, Partner & Managing Director, BCG & André Barneveld Binkhuysen, Partner, Deloitte Digital |
| 16:00 - 16:30 | Advanced Robotics in the Factory of the Future |
| | Dr. Daniel Küpper, Partner & Managing Director, BCG |

Tuesday, April 2

Get ready for presentations on new technologies from BCG, Intel and CODESYS on Tuesday.

09:30 - 10:00
Learn how Cloud/Edge computing enables Generative Design and Additive Manufacturing in the Factory of the Future
Digital Expert, BCG, WZL / BCG
BCG and AWS together with the Laboratory for Machine tools at Aachen Technical University and the semiconductor producer NXP give a glimpse into the Factory of the Future. Learn how technologies like Generative Design, Additive Manufacturing, Cloud/Edge Computing and enhancements in Cyber Security enable never reached before product designs and make completely new demands on the IT & OT architecture of the future. Don't miss one of the most advanced technical demonstrators at this year Hannover Fair.
10:10 - 10:40
Accelerate the development & deployment of IoT solutions with Intel & AWS;
Anthony Lee, IoT Sales Development Manager, Intel & Uday Tennety,Global Partner Alliance Manager, AWS
Intel & AWS collaborate closely to accelerate the development & deployment of IoT solutions, unlocking business value for partners and customers. In this session we discuss various aspects of this collaboration, and why Intel and AWS are "better together" in IoT. We will highlight how partners (SIs, ISVs, and others) can take advantage of joint offerings to build scalable, repeatable IoT solutions, and how customers can deploy them with the support of AWS & Intel.
10:50 - 11:20
Trufa – AI for Enterprise Business Performance
Ralph Treitz, MD Deloitte Digital
Trufa is a SaaS application, delivered on AWS, using artificial intelligence (AI) to deliver opportunities for economic improvements in the enterprise.
With Trufa, Deloitte provides one of the first prescriptive analytics engines for enterprise data.
11:30 - 12:00
DIEHL Data Collector – how to close the gap between machine and cloud
Horst Leonberger, Managing Director, Diehl Connectivity Solutions GmbH

DIEHL Connectivity Solutions GmbH is part of the globally active DIEHL Group with more than 17,000 employees. As a digital subsidiary of the DIEHL Group, we focus not only on our internal customers but also on external customers. Our focus areas are wireless connection in and from:
- industrial environment
- construction sites
- shopfloor solutions Based on our experience with numerous customers, we have recognized that in many cases there is a very large gap between the professional platform offers of AWS and the existing, partly very individual, products and machines of the customers to be connected. The questions of our customers are very often:
- How can I integrate the most diverse sensors and machines uniformly into ONE ECO system?
- How can I transmit data safely and reliably even in complex radio situations?
- How can I keep costs predictable, both in terms of data volume and in terms of the required hardware?
- In short: How can I close the gap between the machines to be connected and the cloud solution?
The presentation of our Managing Director Horst Leonberger will provide answers and further impulses.

12:05 - 12:25
CODESYS Automation Server – everything under control
Samuel Greising, Product Owner CODESYS Automation Server, CODESYS Group
While many Industry 4.0 topics revolve around Big Data, AI and ML, the current problems of machine builders and their plants - the heart of the industry - are often neglected.
Go to a production facility and try to find out how many robots there are. You will have to walk through the hall with pen and paper because the systems are not connected to the IT network and therefore cannot be counted. The toothbrush from the drugstore or the lawnmower from the DIY store can do this, but most industrial components, including PLCs, are still excluded today.
In addition, nowadays hardly any PLC is able to receive a software update after delivery - an absolute MUST if you want to network these devices. As soon as the state of the PLC is known, it becomes immediately obvious whether it needs an update of the application software.
At this point, the CODESYS Automation Server simplifies the most urgent tasks of the automation engineers. It creates the possibility to obtain a manufacturer-independent overview of entire machine parks worldwide.
It is an aws-based Industry 4.0 platform for managing PLC tasks and is already regarded today as a disruptive innovation, a major step in cultural transformation, in the field of industrial automation.
12:35 - 12:55
How can AWS's integrated Industrial IoT suite help your company gain the competitive 'IoT Edge'
Jan Metzner, Specialist SA - IoT, AWS
Industrie 4.0 promises to improve efficiency and lower operational costs, but challenges exist such as device security, remote access, and management of diverse connected devices. Join us to learn how AWS IoT is helping industrial customers bring machines, cloud computing, analytics, and people together to improve productivity and efficiency.
13:00 - 13:30
OSIsoft and AWS – Critical Operations Infrastructure meets Advanced Cloud Computing
John Baier, Director, IoT Solution Strategy, OSIsoft
OSIsoft, a world leader in delivering Critical Operations infrastructure for over 4000 customers in 9 major industries has partnered with the world leader in cloud infrastructure to embrace converged OT/IT environments. Come explore how OSIsoft and AWS are making it easier for industrial operators to achieve success in data science, Industrial IoT, and predictive manufacturing. This talk will focus on common patterns in industrial data management and the hybrid architectures that are being used to achieve success and return value to operators.
13:40 - 14:10
How to start with a noOps Strategy on AWS
Amir Asabozzohour, Cloud Solution Architect, Demicon
Part 1 - How to start with a noOps Strategy on AWS.
The AWS CI / CD developer tools enable a fully integrated noOps strategy. This eliminates unnecessary effort in operations. Learn how to start and get things going.
Part 2 - Up and running in no time: Atlassian Data Center on AWS.
In this session, you will master how to set up Atlassian's high scaled Data Center and with no experience in 15 minutes on AWS with AWS CloudFormation, using EC2/EFS/RDS/ALB/Auto-Scaling. We will walk through an exemplary template workflow that uses CloudFormation. Start with ease, by finding the templates for every Atlassian Data Center product.

14:20 - 14:50
Building the IoTs backend – a highly dynamic infrastructure for millions of connected cars
Max Körbächer, Senior Cloud Solution Architect, Reply
The quantity of connected devices (cars, phones, etc.) is increasing massively. Even if these devices don't need a continuously connection, a highly scalable service has to be available to meet requirements. A 24/7 available infrastructure with the maximum required capacity is expensive, that's why we built a highly flexible and dynamic infrastructure based on Kubernetes on AWS.
15:00 - 15:30
Are the industries ready to embrace Industry 4.0?
Vincent Rutgers, Global Industrial Products & Construction Sector Leader, Deloitte
This fireside chat will explore the topics of industrial space readiness to embrace Industry 4.0 and what are the implications for Talent and Leadership. It will also address the "paradox" which is impacting the speed of adoption.
15:40 - 16:10
The rise of the Digital Process Engineer
Natan Linder, CEO, Tulip Co.
Learn how forward-looking manufacturers around the world are using IoT enabled Manufacturing Apps to empower frontline engineers to drive the digital transformation of their factories, from the bottom-up.
16:20 - 16:50
Building an Industrial AR Platform on AWS
Chris Kaufield, CRO, DAQRI
DAQRI builds scalable AR tools that help workforces worldwide. The reliability and flexibility of Amazon Web Services allow DAQRI to deploy dependable solutions at enterprise scale
17:00 - 17:30
Cloudification of Woodward Windpower Frequency Converter on AWS
Oliver Schönfelder, Systems Engineer – Technical Lead, Woodward Kempen GmbH & John Tiedemann, Business Development, Materna
Woodward Kempen GmbH develops and builds frequency converters for wind turbines and also provides services for operation and maintenance. There are currently around 18,000 plants using Woodward technology in operation. The frequency converters provide the interface between power generation and the grid and are thus one of the most important components of a wind turbine in the eld of power electronics.

Wednesday, April 3

On Wednesday, the spotlight is on our customers and partners in the manufacturing industry.

09:30 - 10:00
HPC on AWS for Industrial Customers
JJ Jones, Global Alliance Manager, Rescale
Rescale will present on the the current state of simulation software, HPC hardware, and how the industrial design process is leveraging advances in both.

We will demonstrate how the Rescale/AWS solution provides a HPC simulation environment that allows customers to take advantage of these advances and provide examples of how customers have leveraged this to deliver more robust products faster.
10:10 - 10:40
The Quality Inspector - how a cloud solution reduces production faults to a minimum
Dr. Nils Holger Schmidt, Chief Product Owner Nexeed Production Performance Manager, Bosch Connected Industry
In this session, you will learn about the potential of cloud & the internet of things for industrial manufacturing. Join us to see how BSH Hausgeräte, one of the leading companies in the sector worldwide and the largest home appliance manufacturer in Europe, uses technology by Bosch Connected Industry and Amazon Web Services to ensure a continuous quality assurance in the production of household appliances.
10:50 - 11:20
Quality Water Platform auf AWS
Ralf Peuker, Senior Technology Consultant IoT, IoTOS.io
Trios (Hersteller von Spektral Sensoren zur Überprüfung der Wasserqualität) baut zusammen mit IoTOS eine "Quality Water Platform". Die Frondends der Plattform zeigen eine Datenvisualisierung basierend auf einer regelmäßigen oder permanenten Erfassung von Messwerten der Trios-Spektral-Sensoren über IoT-Gateways. Die erfassten Daten können einer Zustandsüber¬wachung für die Kontrolle der Wasserqualität in Flüssen, Seen und Meeren zugeführt werden. Zukünftig werden Applikationen zur Steuerung von Trinkwasser- bzw. Abwasseraufbereitungsanlagen über die Quality Water Platform angeboten. Diese Plattform richtet sich nach den Standards der Basisinstallation, welche bereits für die UNESCO entwickelt wurden. Das Besondere an dem Projekt ist, dass sich ein mittelständischer Firmenkreis zusammengeschlossen hat, der bereits in der Wasserindustrie tätig ist. Diese Plattform wird aus der AWS betrieben. Herr Peuker wird in seinem Vortag berichten, wie die Plattform aufgebaut ist, welche Dienste von AWS dabei genutzt werden und warum man sich für AWS entschieden hat. Darüber hinaus gibt Herr Peuker einen weiteren Ausblick über die künftigen Applikationen, die auf dieser Plattform zur Verfügung stehen werden und welchen Entwicklungsaufwand eine solche Implementierung auf AWS bedeutet/bedeutet hat.
11:30 - 12:00
Digitalization in the Smart Factory
Constantin Gonzalez, Principal Solutions Architect AWS, AWS
Digitalization is a hot topic in every industry, but what does it really mean for smart factories? In this talk we start with a definition of Digitization as creating value out of data, then follow the data stream from machines, IoT sensors and IT systems, across different protocols and modes into Data Lakes. Then we discuss how this data contributes to overall business success for industry customers through modern analytics and machine learning techniques, leading to better insights but also to automatic actions on the shopfloor. A number of customer examples illustrate individual stages of the overall digital industry value chain.
12:00 - 12:20
Brownfield to Cloud in 20 minutes
Ryan Dsouza, Sr. IoT Specialized SA, AWS
In this talk, you will learn how to connect brownfield industrial sites with multiple legacy industrial protocols to the AWS IoT platform efficiently and securely. We will discuss processing industrial data at the edge and in the cloud to improve operational efficiencies, reduce downtime and predict equipment failure. Bridging the OT IT gap is now easier than ever on the AWS IoT platform.

12:35 - 12:55
Manufacturing the Future in Europe - Perspectives from an Early Stage Investor.
Robin Dechant, Investor, Point Nine Capital
Robin is an Investor at Point Nine Capital, an early-stage fund that invests in B2B Software and Marketplaces. He will share his takeaways from analyzing over 100 startups in the manufacturing industry and talk about the current trends, challenges, and opportunities.
13:00 - 13:30
Global Digital Manufacturing Company Gains Significant Yield Improvements Using Edge-based Real-time Production Analytics
Sastry Malladi, CTO, Foghorn
Session will showcase insights into the drivers, solution, and benefits of real-time edge intelligence in a capacitor manufacturing plant, leveraging FogHorn Edge stack and AWS cloud services
In this session, FogHorn, a leading developer of "edge intelligence" software for industrial and commercial Internet of Things (IoT) solutions will provide a detailed overview on how a leading digital industrial company is using FogHorn's software for edge computing and real-time analytics to improve yield, reduce scrap, and provide real-time conditional analytics to OT personnel for early defect detection.
In this session, FogHorn, a leading developer of "edge intelligence" software for industrial and commercial Internet of Things (IoT) solutions will provide a detailed overview on how a leading digital industrial company is using FogHorn's software for edge computing and real-time analytics to improve yield, reduce scrap, and provide real-time conditional analytics to OT personnel for early defect detection.
13:40 - 14:10
Robotic goes Voice & Commerce How FrankaEmika orchestrates his FrankaWorld using Alexa Show, AWS IOT & Commercetools
David Sterz, Solutions Architect, Mindcurv
FrankaEmika built his very soon released (at Hannovermesse actually) FrankaWorld which is an IOT-enabled-robot with fully integrated App-marketplace that enables customers to "buy" and "distribute" new skills/programs for their robot.
The conversation can be held via Alexa Show and the robot can be triggered immediately using AWS IOT et al.
14:20 - 14:50
The role of cloud computing in mission-critical next-gen factory automation and intelligence
Oliver Stollmann, CEO, Actyx
Technologies, such as machine learning and IIOT, find increased adoption on factory shopfloors. This brings us closer to collaborative intelligence within smart factories. The talk will discuss the importance of decentralized edge computing and Github-generation developer experiences within the context of software defined manufacturing managed through the cloud. It will also outline how this will fit together with existing automation architectures e.g. SPS, MES or SCADA.
15:00 - 15:30
Creating a Connected World with Full-Stack AWS Services
Oliver Köth, CTO, NTT
The NTT Group has developed a highly modular platform for future mobility. Based on this use-case we discuss multiple layers from network to application, best practices and lessons learned. You also gain insight on how to connect your sites with AWS and how to route traffic intelligently. Learn how to create and deploy your application strategy for AWS from legacy to cloud native and how to secure hybrid cloud infrastructures including data protection and privacy on AWS. This is an AWS Partner led session.
15:40 - 16:10
Industry 4.0 in the cloud
Steve Blackwell, Senior Consultant, AWS Professional Services, AWS
The digital transformation of the manufacturing industry is underway in all aspects of the value chain and the cloud is at the center. This session will discuss how global manufacturing companies are realizing the business value of the cloud with AWS IoT Core, HPC, data lakes, and ultimately machine learning and artificial intelligence in design and engineering, and manufacturing to service operations. See how a leading manufacturer of paper and fabric uses AWS to identify operational efficiencies across their 300 global locations, and how a global bearing manufacturer uses AWS to connect smart products with smart factories, providing real-time insights to their global customers worldwide to optimize machine health and reduce costs.
16:20 - 16:50
Digital Innovation in Medical Gases
Mario Schmuziger, Business Solution Manager IoT, Zühlke
Digital transformation and their evoking technologies are a key element of differentiation and companies can build a competitive advantage in their markets. But many industrial players are lacking a clear understanding of the business mechanics, their underlaying technologies and how they can be used to deliver great customer experience. By applying a holistic view on the stakeholder involved one might get started with the paradigm shift from a product centered company selling commodity towards a customer oriented organization to deliver a continuous value add towards their customer and user. Linde INET IQ is a great example to first drive technology innovation and then adding meaning to drive innovation success.
17:00 - 17:30
How manufacturers achieve enhanced product quality with predictive analytics & maintenance
Thomas Unterbörsch, Consulting Manager / Head of Competence Center Big Data, Opitz Consulting
In this talk, we will illustrate the opportunities that predictive analytics & maintenance brings to one of the world's leading manufacturers and turnkey provider of industrial slitting tools and solution-orientated slitting systems. A slitting system has more than 50 knifes with different stabilities. Each knife must be replaced based on its utilization on a regular level. Our solution - which is based on various services from Amazon Web Services - continuously receives sensor data from the machines, processes them and visualizes the remaining time of each knife in real time. Enriched with historical data, the quality of the machines is further enhanced, as fault diagnosis can be accelerated and maintenance can be predicted. The solution is the base for future ideas like remote maintenance, which is a promising approach in times of skill shortage and lack of resources. The showcase will be demonstrated throughout the whole conference at the booth of DIENES / OPITZ CONSULTING / RISE.

Thursday, April 4

If IoT is a key area of interest, head over to the AWS booth on Thursday afternoon/evening for some special presentations from the AWS IoT services team.

Additional Talk outside of the AWS Booth:

12.30 - 13:30 | Panel: Embeded value and platform your business with Manuel Bohnet, Head of Manufacturing, Travel & Transportation, AWS Germany

Accenture Booth, Hall 6 H46

09:30 - 10:00
CAF LeadMind. Platform and Services
Javier de la Cruz, Services & Analytics Engineering Head Manager, CAF
CAF will present its new digital platform LeadMind. This tool monitors, stores and interprets data transmitted by the rolling stock, the operator and infrastructures. LeadMind turns this data into valuable information, converting this into savings, safety and service.
10:10 - 10:40
Machine Monitoring: The Strategy to Acheive Exponential Efficiency Gains Through Data
Bill Bither, CEO and Co-Founder, MachineMetrics
Today is the internet moment for manufacturing, and MachineMetrics is leading the industry's digital transformation with the industry's first AI-driven machine monitoring and predictive analytics platform. MachineMetrics will present on how they've used data to drive down costs and increase revenue for hundreds of customers, and cover some of the ways information can be applied to drive your business ahead of your competition. Most importantly, their presentation will dispel some of the myths about the cloud and decode the buzzwords around "Industry 4.0" so you can enter Industry 4.0 with poise and confidence.
10:50 - 11:20
IOT Service für Transport-Logger in der AWS Cloud - Showcase IMEC
Wolfram Herzog, CEO / Geschäftsführer, SIC! Software GmbH
Für mittelständische Unternehmen ist der Einsatz der Amazon Web Services (AWS) eine effektive Möglichkeit, Ihre digitalisierten Dienste weltweit anzubieten.
Worauf ist bei IoT-Projekten in der AWS Cloud zu achten, welche Erfahrungen wurden gemacht? Welche Perspektiven bietet Machine-Learning, um die Mehrwerte der erfassten Daten weiter zu steigern?
Dieser Praxis-Vortrag zeigt die Erfahrungen mit den AWS Diensten am Beispiel eines von der SIC! Software realisierten IoT Projektes mit mehr als 10.000 aktiven mobilen IoT-Devices, die weltweit im Einsatz sind.
11:20 - 11:30
The vision of the AWS IoT partner community is to make it easy to build, market and sell IoT solutions.
Prashanth Adiraju, Industrial IoT Segment Leader , AWS
Partnerships are particularly important in the IoT space for 3 key reasons (a) customers have a diversity of problems that require myriad of solutions (b) the IoT technology stack complexity requires a number of integration points & (c) no one vendor can provide an IoT solution end to end. In this talk we will cover the Edge to Outcome partnership approach for AWS IoT and how the ecosystem is being enabled to bring to market repeatable solution packages for use cases in industrial IoT. This AWS session will be supported by key partners that will showcase how they are packaging IoT offerings. These key partners include UPTAKE, Hitachi Vantara, TCS?
11:30 - 13:00
IIoT solution overview with Reference Architecture with demo
Hitachi, UPTACE, TCS & Ayla Networks
13:10 - 13:45
How can AWS's integrated Industrial IoT suite help your company gain the competitive 'IoT Edge'
Jan Metzner, Specialist SA - IoT, AWS
Industrie 4.0 promises to improve efficiency and lower operational costs, but challenges exist such as device security, remote access, and management of diverse connected devices. Join us to learn how AWS IoT is helping industrial customers bring machines, cloud computing, analytics, and people together to improve productivity and efficiency.
13:45 - 14:15
Industrial Edge to Cloud - Extracting Siloed Industrial Data to the Cloud
Sanjai Bijawat, Principal BDM - IoT, AWS & Matt Herscovitch, Solutions Architect, AWS
Learn about how AWS IoT Device Services are offering industrial customers a path to extract data locked into industrial silos (e.g. Historians) and bring them to the cloud, aggregate the data to gain a compreshensive view and extract insights across your operations
14:15 - 14:45
Cloud Driven Industrial Deep Learning for the Edge
Richard Elberger, Partner Solutions Architect, AWS
In this talk, you will learn about the essential building blocks for training deep learning models in the cloud and running them at edge devices with FPGA fabric enabled with a low friction continuous integration cycle driven by the AWS Cloud.
14:45 - 15:15
Using AWS IoT for Predictive Maintenance, ft. Vantage Power
Matthew Lis, Support and Sales Manager, Vantage Power
We will discuss how you can use AWS IoT for industrial use cases such as predictive maintenance. We'll also be joined on stage by Vantage Power. They design and manufacture powertrain electrification and connectivity technologies for heavy-duty vehicles and are electrifying and connecting London's buses. Today, they use AWS IoT to predict operational failures long before they cause problems and promote safer, more reliable transportation.
15:15 - 15:45
Monitor assets and optimize processes across all of your industrial sites to reduce waste with AWS IoT
Deepak S, AWS
AWS IoT can help reduce equipment down time, process wait time, and product quality issues across your distributed operations with automated workflows driven by KPIs. See how you can collect equipment data from multiple on-premise servers (OPC-UA servers), compute KPIs such as Overall Equipment Efficiency (OEE) for your processes, and automate alarming or notifications based on those KPIs. Learn how you can further process data for visualization and machine learning projects. Find out how AWS IoT services scale instantly so you can roll out your IoT solutions across all of your industrial sites without worrying about managing capacity.
15:45 - 16:15
Product design workflow for a smart meter
Dan Griffin, Software Development Engineer - IoT, AWS
20-min security-focused walkthrough of the design of a smart meter that will be used by commercial greenhouses to optimize yield.
16:15 - 16:45
Increasing Efficiency in IoT Logistics
Olawale Oladehin, Tech Leader - IoT, AWS
The key to driving efficiences in your business logistics is the ability to implement end to end visiblity and tracking of your physical assets as they move through the real world. With a disparate set of edge technologies from outdoor location services using GPS and satellites, from indoor solutions using Beacons and wifi hot spots, you need the ability to create a single pane of glass of your devices to understand how to make incremental improvemens over time. In this session, we will discuss the different ways you can track physical assets, send the data to the AWS cloud, manage and correlate your assets, and make business decisions based on this data.
16:45 - 17:15
Compare and contrast IoT applications visualizations with ElasticSearch + Kibana, CloudWatch, and AWS IoT Analytics
Catalin Vieru, Sr IoT Specialized SA, AWS
Many industrial IoT implementations come to a point where the architecture needs to include visualizations, where engineering is surrounded by business needs, inclusive or near-real time monitoring. This session calls out best practices and how to think about proper approaches to quickly extract business value from IoT applications.
17:15 - 17:45
Building in your IoT security
Richard Elberger, Partner Solutions Architect, AWS & Rob Marano, Principal Consultant - IoT, AWS

Friday, April 5

On Friday, the spotlight is on our customers and partners in the manufacturing industry.

09:30 - 10:00
From Machine to Action in 8 Weeks: Drastically Reduce the Change-Format Elapsed Time in Ball Bearings Production
Cosimo Palmisano, PhD, Co-founder & VP Global Business Development, Decisyon
SKF ball bearings are available in various cross sections and satisfy a huge variety of operating conditions and performance requirements, generating 150 change format actions per day per plant.
The challenge is to drastically reduce the Change-Format elapsed time.
Learn how in 8 weeks Decisyon created an end to end IIoT solution to collect sensor data, production schedule Gantt, configure change format from a mobile device and change the status of 55 machines in the line without human intervention.
10:10 - 10:40
Cloud-Based Instant Remote Services For A Smart Industry
Markus Scheibenpflug, Senior Product Manager - Secure Automation Cloud Services, Phoenix Contact
PHOENIX CONTACT´s mGuard Secure Cloud forms an easy to use and scalable VPN infrastructure in the cloud, securely interconnecting service staff with machines and plants via the Internet. Operated in state-of-the-art AWS data centers, this ensures maximum reliability and availability to support machines, facilities and customers.
10:50 - 11:20
Industrial-grade cloud applications – running at scale with the Voith IIoT platform OnCumulus
Thomas Greil, Head of IIoT Toolbox, J.M. Voith SE & Co. KG
Voith's IIoT platform OnCumulus combines the latest cloud architectures with more than 150 years of domain expertise to provide industrial customers with best-in-class software technologies. Enabling their digitization efforts with the efficient performance of our highly-available cloud platform, Voith's customers are free to focus on running their businesses. OnCumulus has already gained broad acceptance in numerous industry sectors with IIoT and Asset Management applications. With OnCumulus, industries can leverage the security and scalability of the cloud to centralize their diverse machine data and tap into a wealth of analytics insights.
By partnering with experienced suppliers, open source and standards communities, Voith blends maximum privacy, enhanced cyber-security and best-in-class infrastructure with deep industrial specialization to accelerate our customers into their digital future.
11:30 - 12:00
IIoT: Benefit for C-Levels, based on real world use cases
Wellington Giolo, Sr. Director Presales, 42Q
Now that IIoT for Manufacturing and Industry 4.0 are maturing and being implemented by more companies, what has the C-level benefit and impact been from specific implementations? We will present 4-5 video case studies where this technology has made a real difference to executives in larger companies.
12:10 - 12:40
IIoT-Lösungsarchitekturen für den Mittelstand
Heike Vocke, Geschäftsführerin, iSAX
Vereinfachte Workflows, schnellere Entscheidungsprozesse und bessere Analyse-Funktionen sind entscheidende Vorteile des digitalisierten Produktionsprozesses. Eine der größten Herausforderungen hierbei ist es, vielfältige Subsysteme miteinander zu verknüpfen und Schnittstellen zu schaffen. Wir erklären, wie produzierende KMU mittels einer durchgehenden Systemintegration IIoT-Technologien optimal auf ihre Produktion abstimmen und so von einer höheren Rentabilität und Produktivität profitieren können.
13:00 - 13:30
The Deloitte Digital Platform builds an Enterprise Trust Chain on AWS
Pia Reichvilser and Marco Ruetten, Consultants, Deloitte
The Deloitte Digital Platform (D2P) combines IoT, blockchain and cloud technology using AWS services. D2P enables the creation of trust between business partners and compliance of business processes on a secure and scalable platform. This is visualized by the case of the digital tax stamp in the tobacco industry.
Sponsors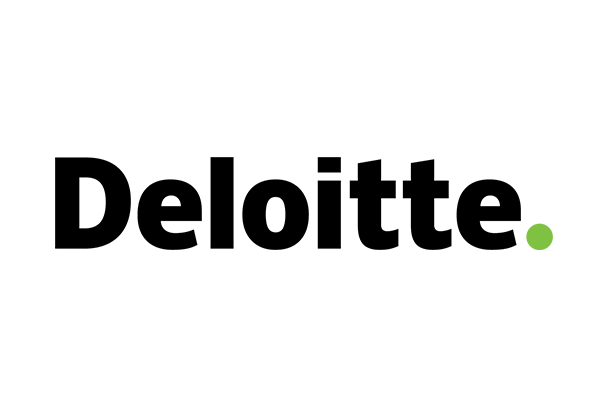 FAQ
Q: Where do I find AWS at Hannover Messe 2019?
A: The AWS booth is located in Hall 6, booth F46 (Get directions).
Q: How can I arrange a meeting?
A: Please contact us and let us know when you will be available and what topics you would like to discuss.
Q: Can I join a guided tour?
A: Please contact us if you are interested in a guided tour at the AWS booth.
Impressions
Other AWS events
View all AWS Events
AWS holds events, both online and in-person, bringing the cloud computing community together to connect, collaborate, and learn from AWS experts
On-Demand AWS Tech Talks
AWS Online Tech Talks are a selection of live online presentations that cover a broad range of topics at varying technical levels. These tech talks, led by AWS solutions architects and engineers, feature technical sessions, live demonstrations, customer examples, and Q&A with AWS experts.
Webinar: AWS Online Tech Talks
AWS Online Tech Talks are live, online presentations that cover a broad range of topics at varying technical levels. These tech talks, led by AWS solutions architects and engineers, feature technical deep dives, live demonstrations, customer examples, and Q&A with AWS experts.