Amazon HealthLake
(Preview)
Store, transform, query, and analyze health data in minutes
Amazon HealthLake is a HIPAA-eligible service that enables healthcare providers, health insurance companies, and pharmaceutical companies to store, transform, query, and analyze health data at scale.

Health data is frequently incomplete and inconsistent, and is often unstructured, with information contained in clinical notes, laboratory reports, insurance claims, medical images, recorded conversations, and time series data (for example, heart ECG or brain EEG traces) across disparate formats and systems. Every health care provider, payer, and life sciences company is trying to solve the problem of structuring the data, because if they do, they can make better patient support decisions, design better clinical trials, and operate more efficiently.
Amazon HealthLake removes the heavy lifting of organizing, indexing, and structuring patient information to provide a complete view of the health of individual patients and entire patient populations in a secure, compliant, and auditable manner. Using the HealthLake APIs, healthcare organizations can easily store health data already in the Fast Healthcare Interoperability Resources (FHIR) industry standard to a secure data lake in the cloud. HealthLake transforms unstructured data using specialized machine learning models, like natural language processing, to automatically extract meaningful medical information from the data and provides powerful query and search capabilities. Organizations can use advanced analytics and ML models, such as Amazon QuickSight and Amazon SageMaker to analyze and understand relationships, identify trends, and make predictions from the newly normalized and structured data. From early detection of disease to population health trends, organizations can use Amazon HealthLake to conduct clinical data analysis powered by machine learning to improve care and reduce costs.
Benefits
Easily transform health data
Amazon HealthLake can automatically understand and extract meaningful medical information from raw, disparate data, such as prescriptions, procedures, and diagnoses-revolutionizing a process that was traditionally manual, error prone, and costly.

Identify trends and make predictions
Amazon HealthLake presents a chronological order of medical events so that you can look at trends (e.g. disease progression, population health) over time to spot opportunities to provide early interventions and deliver more personalized medicine. You can build machine learning models with Amazon SageMaker to unlock novel insights, find patterns, and identify anomalies.

Support interoperable standards
Interoperability ensures that health data is shared in a consistent, compatible format across multiple applications. Amazon HealthLake creates a complete, chronological view of each patient's medical history, and structures it in the FHIR standard format to facilitate the exchange of information. If your data is not in the FHIR industry standard, you can work with an AWS Partner to convert your existing healthcare data format into FHIR.

How it works
Use cases
Population health management
HealthLake helps healthcare organizations analyze population health trends, outcomes, and costs with machine learning and analytics tools like Amazon QuickSight and Jupyter notebooks in Amazon SageMaker. For example, organizations can easily create a cohort of patients and their treatments, demographics, and tests with an interactive dashboard in Amazon QuickSight. Informed by the HealthLake- structured, normalized, and indexed population health data, this interactive dashboard gives organizations the tools to understand how a population changes over time and identify the most appropriate intervention for a patient population.

Improving quality of care
HealthLake aids hospitals, health insurance companies, and life sciences organizations to close gaps in care, improve quality, and reduce cost by bringing together a complete view of a patient's medical history. HealthLake uses machine learning to identify and tag each piece of clinical information, index events into a timeline view, and enrich the data with standardized labels (medications, conditions, diagnoses, procedures, etc.). Once organizations can unlock the full value from this information, they can start to answer important questions around how to predict disease onset earlier and identify patients requiring additional care.

Optimize hospital efficiency
Healthlake integrates with other AWS machine learning and analytics services, like Amazon SageMaker and QuickSight to improve efficiency and reduce hospital waste. Informed by thousands of data points, HealthLake uses natural language processing to understand and extract meaningful information from the unstructured healthcare data and reduce the time it takes to transform health data from weeks or months to minutes. Hospitals can then build custom machine learning models in Amazon SageMaker with this newly structured, normalized data to understand how best to optimize scheduling, reduce unnecessary procedures, and predict availability of hospital beds.

Customer success
Cerner Corporation, a global health care technology company, is focused on using data to help solve issues at the speed of innovation - evolving healthcare to enhance clinical and operational outcomes, help resolve clinician burnout, and improve health equity.
"At Cerner we are committed to transforming the future of healthcare through cloud delivery, machine learning and AI. Working alongside AWS, we are in a position to accelerate innovation in healthcare. That starts with data. We are excited about the launch of Amazon HealthLake and its potential to quickly ingest patient data from diverse sources, unlock new insights through advanced analytics and serve many of our initiatives across population health."

- Ryan Hamilton, SVP & Chief Architect, Cerner

---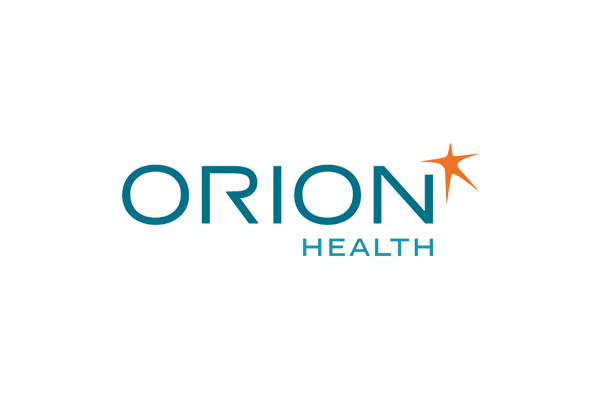 Orion Health is a global, award-winning provider of health information technology, advancing population health and precision medicine solutions for the delivery of care across the entire health ecosystem.

"At Orion Health, we believe that there is significant untapped potential to transform the healthcare sector by improving how technology is used and providing insights into the data being generated.
Data is frequently messy and incomplete, which is costly and time consuming to clean up. We are excited to work alongside AWS to use Amazon HealthLake to help deliver new ways for patients to interact with the healthcare system, supporting initiatives such as the 21st Century Cures Act designed to make healthcare more accessible and affordable, and Digital Front Door, which aims to improve health outcomes by helping patients receive the perfect care for them from the comfort of their home."

- Anne O'Hanlon, Product Director, Orion Health


---
Konica Minolta Precision Medicine (KMPM) is a life science company dedicated to the advancement of precision medicine to more accurately predict, detect, treat and ultimately cure disease.
"We are building a multi-modal platform at KMPM to handle a significant amount of health data inclusive of pathology, imaging, and genetic information. Amazon HealthLake will allow us to unlock the real power of this multi-modal approach to find novel associations and signals in our data. It will provide our expert team of data scientists and developers the ability to integrate, label, and structure this data faster and discover insights that our clinicians and pharmaceutical partners require to truly drive precision medicine."

- Kiyotaka Fujii, President, Global Healthcare, Konica Minolta & Chairman, Ambry Genetics


Amazon HealthLake Partners
Amazon HealthLake Partners provide applications and services that can help you get started on Amazon HealthLake quickly.
If your data is not yet in the Fast Healthcare Interoperability Resources (FHIR) standard, you can work with an AWS Connector Partner that has built a validated Amazon HealthLake connector to help you transform your existing healthcare data format into FHIR, so the data can be used across applications in Amazon HealthLake.

"There is no shortage of sources of important healthcare data these days: EHRs, patient-generated data, devices, etc. Getting them all into Amazon HealthLake, and keeping it up to date is paramount in realizing the true benefits that Amazon HealthLake can provide. This is why Redox is excited to collaborate with AWS with a pre-built connector enabling a clean API approach to data interoperability. Now, thousands of health systems and vendors can share data with HealthLake with the flip of a switch. This is the underlying infrastructure necessary for a healthcare data revolution."
- Devin Soelberg, Vice President of Strategic Partnerships, Redox

---
"Fast Healthcare Interoperability Resources (FHIR) is the future of healthcare interoperability, but the majority of health information is still locked in the past and available only through existing data standards. Together with Amazon HealthLake, the HealthShare Message Transformation Service bridges past and future to unlock the value of data, ultimately improving care decisions."
- Don Woodlock, Vice President of Healthcare Solutions, InterSystems

Related content
Find machine learning competency partners
Explore partners with demonstrated expertise delivering ML solutions

AWS and Pittsburgh Health Data Alliance (PHDA) lead with new machine learning innovation
AWS and PHDA collaborate to produce more accurate machine learning models for breast cancer screening and depression AWS and PHDA collaborate to produce more accurate machine learning models for breast cancer screening and depression
AWS Healthcare and Life Sciences

Explore AWS solutions for healthcare & life sciences across our services