Singapore's OneNUHS App uses AWS to help patients take ownership of their health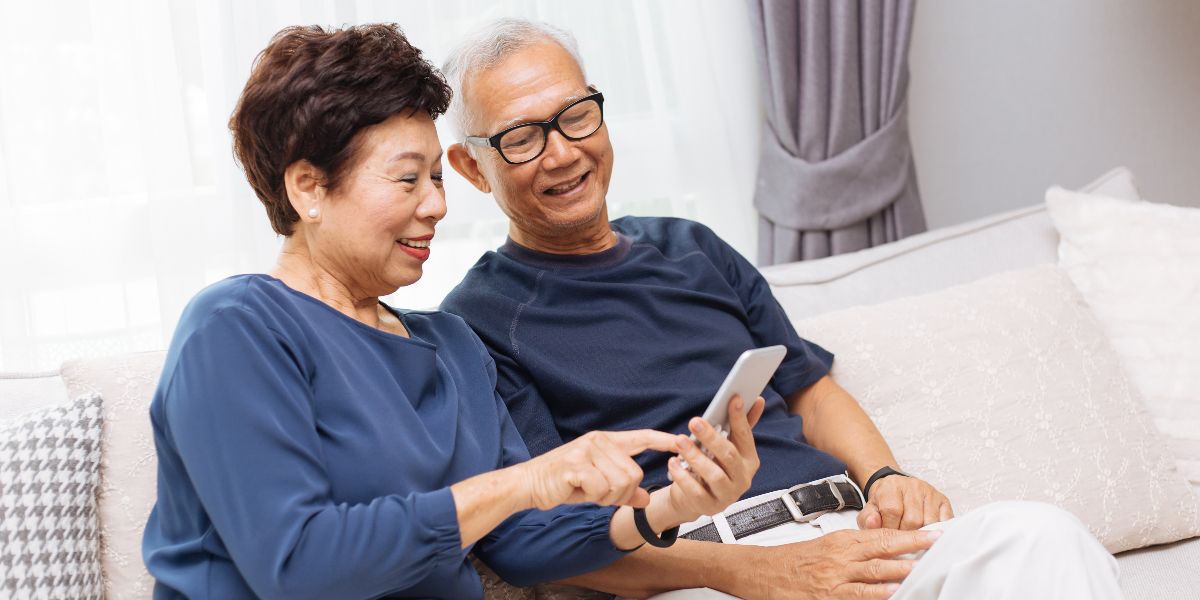 Singapore's National University Health System (NUHS) is an academic health system that operates several hospitals, national specialty centres, and polyclinics. NUHS aims to provide cost-effective care to patients while fostering the next generation of healthcare professionals and advancing world class research. By unifying their member institutions under a common governance structure, NUHS creates synergies for the advancement of health by integrating patient care, health science education, and biomedical research. NUHS is also dedicated to empowering citizens to take ownership of their health.
To this end, NUHS collaborated with Integrated Health Information Systems (IHiS), Singapore's technology agency for the public sector, to develop the OneNUHS App. The OneNUHS App is a mobile healthcare application that extends healthcare services beyond the hospital, providing telehealth services like video consultations with doctors and more. Using the app, Singaporeans can also make appointments, refill medications, request medical reports, and pay medical bills—making it simple and fast for Singaporeans to manage their care wherever they are. To accelerate time-to-launch, save costs, and support reliable access for Singaporeans, the OneNUHS App uses Amazon Web Services (AWS).
How OneNUHS App uses AWS to support telehealth care
Working with IHiS, NUHS developed the OneNUHS App to be a one-stop app with a multi-layered application architecture. The OneNUHS App uses a variety of AWS services to make the app run smoothly. The OneNUHS App uses Amazon Cognito for authentication and authorization; Amazon API Gateway for mobile and frontend web application performance; Amazon Simple Storage Service (Amazon S3) for ReactJS single page application hosting; and AWS Lambda and Amazon DynamoDB for application services. To monitor and maintain the servers, hosts, and databases on which the app is built, the development team set up automated alerts with Amazon CloudWatch, which signals if performance thresholds have been exceeded. AWS provides the OneNUHS App with operational flexibility, is designed to enhance security and compliance, and helps the OneNUHS App scale up or down to meet demand.
"AWS provides a simple yet holistic solution for our infrastructure that allows us to focus on application design and development instead of time-intensive, manually-driven maintenance," said Clara Sin, chief operating officer (COO) and lead for NUHS Group Service Transformation. "This has enabled us to expedite overall project planning and execution."
With AWS, the project team quickly and simply set up an environment for deployment and testing, which supported a faster launch time than using traditional on-premises infrastructure. The development team with IHiS took the project from conceptualization to launch in only 12 months. AWS also helps NUHS save substantial operating costs in terms of monthly hosting, as compared to traditional on-premises hosting. Plus, the OneNUHS App IT team can more simply tap into the large global talent pool of professionals proficient in AWS managed services so NUHS can continue to innovate.
OneNUHS App makes managing health services simple and fast
With the OneNUHS App, NUHS provides important health services to patients wherever they are. Eligible patients can conduct live consultations with their doctors through videoconferencing integration features, pay for services, arrange for medication refill deliveries, schedule follow-up appointments, and request their medical records—all within the same app, without leaving their home. With the teleconsultation service, the app allows patients to see a digital queue number, so they know how long to wait until their doctor is available. Plus, the app lets patients share their videoconferencing link with their caregivers, who can log into the app on their own devices, so everyone in a patient's care network can stay connected and up-to-date on their care. These teleconsultation features are especially helpful to elderly patients and those with chronic conditions who may have a difficult time with regularly traveling to the hospital or clinic to meet their doctor in person.
Peter Forbes, group chief digital officer for NUHS, said, "AWS has enabled us to provide a convenient, seamless, and intuitive way for NUHS patients to manage their health and wellbeing via their mobile phones—making healthcare simple and at the click of their fingertips." To date, there are more than 700,000 unique downloads and 17,000 active daily users on the OneNUHS App.
The OneNUHS App also helps save time for healthcare staff. Because the app allows patients to schedule appointments and service requests digitally, hospital and clinic staff are less burdened by calls from patients to arrange appointments and request medication refills or reports. Plus, as patients use teleconsultation features in the app, clinics are less physically congested. Because patients can self-serve most of their transactional needs through the app, hospital staff have more opportunities to focus on higher value work.
Learn more about AWS for healthcare
Healthcare and life science organizations around the world are reinventing how they collaborate, make data-driven clinical and operational decisions, enable precision medicine, and decrease the cost of care. To help healthcare and life science organizations achieve business and technical goals, AWS for Health provides an offering of AWS services and AWS Partner solutions, used by thousands of customers globally. For more information about how AWS assists in critical healthcare missions around the globe, visit the AWS for healthcare hub, or contact the AWS Public Sector Team.
Read more about AWS in the Singapore public sector:
---
Subscribe to the AWS Public Sector Blog newsletter to get the latest in AWS tools, solutions, and innovations from the public sector delivered to your inbox, or contact us.
Please take a few minutes to share insights regarding your experience with the AWS Public Sector Blog in this survey, and we'll use feedback from the survey to create more content aligned with the preferences of our readers.