AWS Inclusion, Diversity & Equity
All builders welcome.
All builders welcome.
At AWS, we believe that technology should be built in a way that's inclusive, diverse, and equitable. And we have a responsibility to make that happen. We have a long way to go, but we're committed to putting in the work for more equal representation.

For Hispanic Heritage Month, team members across the company shared stories about their lives, their AWS experience, and the steps we're taking to increase Hispanic and Latinx representation.
Where we are. And where we're headed.
AWS is committed to having a diverse workforce not just because it allows us to continue driving innovation for our customers, but because it's also the right thing to do for our employees. We want our builders to know their voices and opinions are heard, to see themselves at every level in our organization, and above all else, to feel a sense of belonging here. Our current initiatives and goals will further our efforts to remove racial bias, increase representation, and foster a more inclusive and accessible workplace.

See our global workforce diversity data
An inclusive culture from Day One.
At AWS, we're dedicated to providing an inclusive and accepting environment, from the first day you join us. This includes empowering our affinity groups, adopting inclusive practices, and investing in development to support every employee along their career path.

Affinity Groups
Employees at Amazon and AWS can find connection and community among our many employee-led affinity groups. These resource groups are vital to fostering a culture of support through networking activities, volunteer opportunities, leadership programs, and development workshops.
Our affinity groups also lead events celebrating and raising awareness around Asian Pacific American Heritage Month, Black History Month, Juneteenth, and Hispanic Heritage Month. Today, over 40,000 employees belong to groups like Latinos@Amazon, the Black Employee Network (BEN), Glamazon, Women@Amazon, and Amazon People with Disabilities, among others.

Learn more about our affinity groups
The AWS Inclusion Ambassadors Program
Developed as a way to quickly and broadly amplify the inclusion and diversity work being done at AWS, our Inclusion Ambassadors Program helps employees connect with others who share their interest in becoming allies, advocates, and agents of change. Ambassadors drive communications for culture-enhancing events, such as inclusion forums, accessibility labs, and town hall conversations happening within our organization.

Here's what some of our builders have to say.
"From very public support for pride events to making pronouns available in employee profiles and using nongendered terms on policies and benefits, AWS is genuinely invested in creating a more inclusive culture."

Solutions Architect
Auckland, New Zealand

"I have a number of people on my team who don't come from traditional tech backgrounds. As someone who's interviewed candidates here the past 10 years, I've been able to look beyond their résumé and focus on their drive to learn."

Global Director and Head of Marketing Response Center

Singapore

"To me, inclusive teams are more productive and better able to serve our customers. I've seen how representation in technology has been improving, but there's still a lot we can do to help build the future."

Director of Solutions Architecture
Seattle, WA

"Everyone should have the support they need to feel included, whether this means having an interpreter, asking people to turn their videos on for lip-reading, or any other help they need for a disability."

Senior Solutions Architect
"As a leader at AWS, it's important to not only see representation at every level that is reflective of the global community we serve, but to continue to support and encourage employee career paths and recognize aspiring talent and the diversity that leadership requires."

Enterprise Account Executive
London, UK

"Over my 30-year career, I found that the number one thing that has made the difference between mediocre success and wildly impactful global success, has been the diversity of my teams."

Practice Manager
Jersey City, NJ

"I'm hopeful that AWS will continue to be more aggressive and ambitious at bringing diverse talent into the company, especially into the tech teams. I think we realize we have a lot more work to do."

"After nine years in the U.S. Coast Guard and a couple more as an accountant, I joined AWS through the Military Apprenticeship Program in search of a greater challenge. It was easily the best decision I ever made."

Solutions Architect Apprentice
Herndon, VA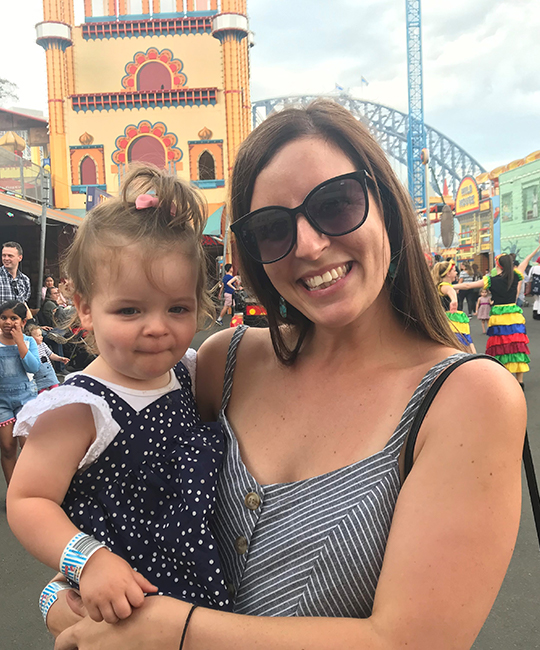 "I'm really passionate about everybody having equal opportunity to succeed. And especially since becoming a working mom, I've really appreciated the programs in place to support someone like me."

Site Training PM
Sydney, Australia

"Our trans and gender-diverse community at AWS is a highly active, creative, and always supportive collection of people. We rally to help our peers internally and the LGBTQ+ community at large."

APJC Regional Datacenter Security Manager
Sydney, Australia

Changing the status quo for our customers.
We believe in order to continue innovating for a global market, we need a broader representation of talent, viewpoints, and thinking. Our customers understand this, too. See how our customers have successfully used AWS cloud solutions and products to change the way they approach inclusion, diversity, and equity within their own organizations.

"Promoting diversity is a must; we practice this in our recruitment policies and in our core values. Also, establishing a flexible working environment allows our female colleagues to manage their roles outside of work. And to expand the talent pool, we also recruit young female graduates to nurture them from the very start."

Cindy Kua

CEO & Cofounder, Sunday Insurance Co., Ltd
Providing affordable Insurance for all.
Cindy Kua built her business, Sunday Insurance, from an uncompromising belief that everyone on the planet should have the right to live sustainably with access to quality healthcare and protection for their individual lifestyles and businesses.

"Disrupting an industry where people have traditionally gotten jobs through Rolodexes and relationships, Convoy has created a digital marketplace that reduces hiring biases and increases equal opportunities."

Jennifer Wong

Head of Sustainability, Convoy
Increasing mobility for all drivers.
Convoy, a digital freight marketplace, uses AWS services to innovate and open up greater opportunities for diverse drivers in the trucking industry.

"Because we had already migrated our business to AWS before the global pandemic happened, we were able to pivot our business in three days to provide COVID-19 testing, reporting, and contact tracing services. Due to our quick response, we have helped over 30,000 people in 3 cities."

Trevor Brooks

Founder and CEO, HomeSafe1st
Curbing COVID-19 in vulnerable communities.
With Amazon Connect and a custom app developed to collect COVID-19 data, HomeSafe1st Public Health streamlined the process of identifying, reporting, and testing for the virus within predominantly minority communities.

"Promoting gender equality and empowering women form a crucial part of Sayurbox. There are many quantifiable benefits to diversity, with a direct correlation to the company's performance and innovation efforts."

Amanda Cole

CEO & Cofounder, Sayurbox
Linking farmers to consumers to sustain healthy agriculture.
Sayurbox is improving the livelihood of the Indonesian farming community by connecting growers to urban consumers who order via the online grocer. Sayurbox employs women as pickers and packers.

Cultivating tech skills in our communities.
AWS is dedicated to building the next generation of technical leaders by providing our communities with broader access to STEM education, including adults who are interested in transitioning to technical careers. So far, we've invested $50 million to support the creation of STEM-focused programs at AWS and partner organizations. We also just announced our intent to help 29 million people around the world grow their technical skills with free cloud computing training by 2025. Here are some of the other initiatives we're proud to have gotten off the ground:

AWS GetIT
Using an interschool app-building competition focused on creating an "app for good," GetIT is an initiative designed to encourage young girls to consider careers in technology.

AWS re/Start
As a full-time, classroom-based skills development and training program, AWS re/Start prepares unemployed or underemployed individuals for careers in the cloud.

AWS Girls' Tech Day
A one-day event, featuring workshops focused on science, technology, engineering, mathematics, and the arts to inspire and empower young girls, grades 3-12.

She Builds on AWS
A half-day conference aimed to inspire, educate, and empower diverse tech communities of women in Australia and New Zealand.

We Power Tech
Providing training and workshops to professionals and students, We Power Tech amplifies the voices of people traditionally underrepresented in tech.

We're proud to support these conferences and organizations:
Recruitment that goes further. And farther.
To find the best talent, AWS actively partners with organizations and academic institutions that reach underrepresented communities around the world. When talking with candidates, we work to understand what unique opinions and views they would bring to our company. Here are some of the nontraditional recruiting initiatives that are helping us usher in a new generation of diverse talent:

Minority-Serving Institutions
We have ongoing partnerships with Historically Black Colleges and Universities (HBCUs), Hispanic Serving Institutions (HSIs), women's colleges, and tribal colleges in the U.S.

Return-to-Work Programs
Designed for individuals who've been on a career break, the AWS Returners Program was launched in the UK and the U.S. this past year and provides a seamless transition back into full-time work.

Flexible Work Initiatives
In Australia, an initiative offering flexible, part-time roles for Cloud Engineers has opened up more opportunities for candidates looking for a role in cloud computing, but with an emphasis on work-life balance.

Military Community Opportunities
The AWS Military Apprenticeship program helps members of the military community—veterans and their spouses—train while at work, in high-demand, technical areas like cloud computing.

Women in Tech
With virtual career events held in South Korea, India, and Japan, AWS re:Cruit included specific tracks, sessions, and panels exclusively for recruiting women.

Ready to change the future of tech with us?
Join us and surround yourself with innovative builders pushing the boundaries of cloud technology.

Search our open roles
Diversity, equity, and inclusion at Amazon.
See how Amazon's focus on diversity and inclusion helps them improve the customer experience.

Learn more