Telecommunications on AWS
Telecom on AWS
Accelerate innovation, scale with confidence, and add agility with cloud-based telecommunications solutions from Amazon Web Services
Enable agility, accelerate innovation, and bolster your competitive advantages by building a scalable communications infrastructure on AWS. Unlock the ability to pursue new, easily-scaled revenue growth opportunities such as software-based network functions, IoT and expanded connectivity offerings, analytics, and managed B2B services, all while enjoying increased efficiency in your core connectivity workloads. Plus, by adopting AWS' robust cloud-based technology in your current solutions, you join a diverse and global ecosystem of partners and gain the opportunity to rapidly develop, deploy, and distribute new product offerings that meaningfully enhance both new and existing customers' experience.

Benefits
Pay for What You Use
Building a scalable communications platform with AWS allows you to focus your expertise on delivering an excellent customer experience, not on building out your infrastructure. The AWS Cloud allows you to add or eliminate resources as needed across your business, meaning you only pay for what you use. This offers you the flexibility and cost-efficiencies you need to deploy and support transformative products and service, even when demand is variable.
Globalize Your Offerings and Extend Your Reach
With Availability Zones and geographic Regions around the globe, you can scale your core networking, customer, and B2B services into new geographies with confidence, no matter how complex your communications platform may be. Whether you are building services for your existing customers or looking to expand your reach, AWS offers you an efficient global platform for rapid deployment and scaling, including the option to monetize your services to other AWS users.
Drive Efficiency with Real-Time Insight
By developing a highly-available, scalable, and elastic analytics pipeline with AWS, you can make decisions with confidence, empowered by real-time insights about your operations, customer base, and network without the difficulty of managing on-premises infrastructure. You can also take advantage of machine learning, AI, and other advanced analytics with AWS Big Data tools to identify actionable insights for churn reduction and ARPU growth cost-effectively and at scale.
Accelerate Innovation, Increase Agility
AWS enables you to pursue new, easily-scaled revenue growth opportunities such as software-based network functions, IoT and expanded connectivity offerings, analytics, and managed B2B services. With flexible, pay-as-you-go pricing and a robust catalog of products and services, AWS makes it cost-effective to identify, implement, and scale the services and processes that have the potential to be the most impactful to your business.
Featured customer stories
NTT DOCOMO improved query response time by 10x by migrating its mobile services analytics workloads to AWS.
Read the case »
Vodafone Hutchison Australia uses AWS to deploy video streaming services to mobile users at scale.
Watch the video »
Twilio uses AWS to power a communications platform that delivers phone calls and text messages to over 1 billion devices globally.
Watch the video »
Big Data and Analytics
Use AWS Big Data and Analytics solutions to surface powerful insights about your operations, core network, and customer data in real-time, enabling you to surface powerful insights and enjoy responsiveness, agility, and flexibility in your decisionmaking.
Learn more »
Digital Business Services
Use AWS to accelerate development and deployment of offerings such as streaming media, customer portals, and IoT services, enabling you to drive efficiency, expand your reach, and enjoy benefits of scale by providing digital business services to your customers.
Learn more »
Get started with AWS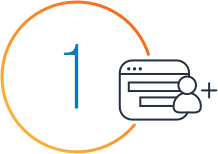 Sign up for an AWS account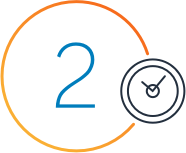 Learn with 10-minute Tutorials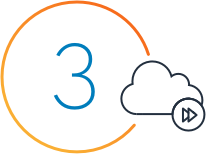 Begin building with step-by-step guides to help you launch your
AWS project
.