Connected Home - Internet of Things
Easily develop and manage a wide range of smart devices with AWS IoT
What is a Connected Home?
A connected home brings devices and services together for an integrated, autonomous experience that improves a consumer's life. Connected home experiences include everything from voice-controlled lights, house-cleaning robots, machine learning-enabled security cameras, and WiFi routers that troubleshoot for you. Thanks to decreasing costs and increasing options for connectivity, these smart home devices, sensors, and tools can be interlinked to create real-time, contextual, and smart experiences for consumers.
IoT powers the connected home by bringing new features and capabilities to smart devices, like interconnectivity, security, offline communication, predictive maintenance, analytics for consumer insights, and machine learning. Each of these capabilities play a different role in key connected home use cases such as home automation, home security & monitoring, and home networking.

Use Cases for Connected Home
Home Automation
Home automation includes a wide range of connected IoT devices that can be found in the home. This includes everything from a washer/dryer, oven, or refrigerator, media and entertainment products like a TV or speaker system, or to smaller items like a coffee maker, vacuum, switches, or light bulbs. AWS IoT helps improve the customer experience by enabling a device to connect and perform an action quickly, reliably, and easily. For example, a customer who buys a smart coffee maker will want to be able to set it up and get it connected easily, likely using an app on their smartphone. They also want to be able to take advantage of that connectivity in a simple way, like ordering more coffee at the click of a button, or even automatically when a sensor detects that coffee beans are about to run out. Additionally, given that voice control is becoming pervasive across smart homes, these devices can also benefit from using voice services like Alexa for an even more seamless customer experience.

Home Security & Monitoring
Products in the home security and monitoring segment include security devices such as connected door locks, video doorbells, security cameras, and monitoring systems such as water leak detectors, energy management systems, and connected thermostats. Devices built with AWS IoT can use machine learning (ML) to automatically detect threats, take action, and send alerts to home owners. AWS IoT enables devices to run with low-latency and compute data locally, without internet connectivity. This could save valuable time as each round-trip to the cloud for the device data may cause a delay in detecting threats. For example, a glass-break sensor could quickly alert the residents without having to make a round-trip to the cloud for performing ML inference to process audio signals.

Home Network Management
Network operators are looking for new ways in which they can help customers quickly discover, troubleshoot, and fix their home network issues including Wi-Fi and cable TV connectivity. In the past, network operators have been limited by the software application capabilities within these devices. However, with AWS IoT, you can add new functionality to these devices. For example, AWS IoT enabled set-top boxes can automatically log network diagnostics and send to the customer service center proactively, they can send an alert to the customer or the customer service center when a problem is detected, or they can allow customers to monitor and troubleshoot their network health through a mobile application.

AWS Provides Services to Build Connected Home Solutions
From global device manufacturers to network operators, AWS IoT is helping companies to innovate and build connected home products and services for every touchpoint of the customer journey. AWS IoT provides a suite of managed services and software that allows you to focus on your core competency, cut down on device software and infrastructure development time, and launch and manage new innovative connected home products and services.
Starting at the edge, AWS provides Amazon FreeRTOS and AWS Greengrass so you can easily build secure, reliable cloud connectivity and edge computing capabilities into your devices. Cloud services like AWS IoT Core allow you to securely connect billions of devices and manage trillions of messages. AWS IoT Device Management provides the ability to easily onboard, manage, and update your devices with bug fixes or new features. With AWS IoT Analytics, you can gain insights into customer usage, device performance, and even perform more sophisticated analysis through machine learning.
Why Use AWS for Connected Home Solutions
Built-in Connectivity for Microcontrollers
Amazon FreeRTOS, an IoT operating system for microcontrollers, extends the FreeRTOS kernel with libraries for security, connectivity, and updateability. It runs on low power devices found throughout all homes, like a thermostat, light switch, door lock, or sensor. Amazon FreeRTOS enables you to develop new connected devices without having to worry about building in cloud functionality, providing a faster time-to-market and lowering your costs.
Edge Computing with Offline Capabilities
AWS Greengrass is a software runtime for more powerful edge devices, which can act on data generated locally in order to respond quickly to events, while still using the cloud for management, analytics, and storage. AWS Greengrass lets connected devices operate even with intermittent connectivity to the cloud. Once your device reconnects, Greengrass synchronizes the data on the device with AWS IoT Core, providing seamless functionality regardless of connectivity.
Machine Learning at the Edge
AWS Greengrass ML Inference gives you the ability to train ML models in the cloud and deploy them on the device for inference—where the inference model can run without a direct cloud connection. This allows you to infer in real-time, without the cost and time of sending data round trip to the cloud.
Reliable and Responsive Communication
AWS IoT Core allows you to easily connect devices to the cloud, communicating with MQTT, a lightweight protocol specifically designed to tolerate intermittent connections, minimize the code footprint on devices, and reduce network bandwidth requirements. AWS IoT provides scalable, low latent bi-directional communication from device to cloud. AWS IoT Core is present in 11 regions worldwide, allowing you a global footprint.
Easily Manage and Derive Device Insights
With AWS IoT Device Management, you can onboard, organize, and monitor your devices, creating a real-time, searchable fleet index of all of your connected devices. You can also push bug fixes and firmware updates over-the-air with a few clicks. With AWS IoT Analytics, you can gain insights into device usage, performance, and even predict maintenance using machine learning.
Secure Connectivity and Communication
AWS IoT provides end-to-end device security with key management, certificate authentication, and data encryption. AWS IoT Device Defender helps you secure your fleet of devices by continuously auditing the security policies associated with your devices. IoT Device Defender will detect and alert you of anomalies or drifts in security policies, so you can isolate the incident and take immediate action.
Customer Stories
By using a serverless architecture based on AWS IoT Core and AWS Lambda, iRobot is able to keep the cost of the cloud platform low, avoid the need for subscription services, and manage the solution with fewer than 10 people. AWS IoT Core, which can process trillions of messages between billions of devices and AWS or other endpoints, provides the connectivity layer between the robots and the iRobot cloud platform
---
The success of the Rotimatic is driven by the IoT capabilities of the AWS IoT services, which ensures Zimplistic can respond to performance alerts from any one of the devices in the field and remotely troubleshoot. "We're able to understand our customers better," says Rishi Israni, Co-founder and CEO, Zimplistic. "We can gather data on usage patterns and gauge feedback and satisfaction levels. We can also distinguish the favorite recipe on our Rotimatics."

---
Rachio uses AWS IoT to enable the secure interaction of its connected devices with cloud applications and other devices. AWS IoT also gave Rachio a seamless onramp to additional AWS services. For example, the company uses AWS Elastic Beanstalk to deploy and manage its website, web apps, and API infrastructure. Most recently, Rachio began using the Amazon Alexa Skills Kit (ASK), a collection of APIs and tools, to give voice commands to the second-generation version of the Rachio Smart Sprinkler Controller.

---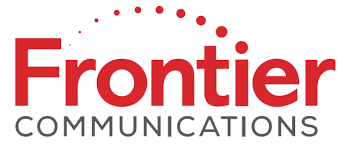 Frontier developed an application that uses AWS IoT and have enabled Alexa on all of their 3 million customers' set top boxes for their FIOS Quantum TV service.

How It Works
Learn more on how AWS IoT can help with your connected home solution.

Contact Us