Amazon EC2 G4 Instances
The industry's most cost-effective GPU instance for machine learning inference and graphics-intensive applications
Amazon EC2 G4 instances deliver the industry's most cost-effective and versatile GPU instance for deploying machine learning models in production and graphics-intensive applications. G4 instances provide the latest generation NVIDIA T4 GPUs, AWS custom Intel Cascade Lake CPUs, up to 100 Gbps of networking throughput, and up to 1.8 TB of local NVMe storage. G4 instances are offered in different instance sizes with access to one GPU or multiple GPUs with different amounts of vCPU and memory - giving you the flexibility to pick the right instance size for your applications.
G4 instances are optimized for machine learning application deployments (inference), such as image classification, object detection, recommendation engines, automated speech recognition, and language translation that push the boundary on AI-innovation and latency.
These instances also bring high performance to graphics-intensive applications, such as remote graphics workstations, video transcoding and game streaming in the cloud. With access to NVIDIA Quadro Workstations at no additional cost, G4 instances are the most cost-effective cloud platform for virtual workstations.

Free trial: Up to $10,000 in AWS credits for EC2 Hardware Accelerated Instances, ideal for ML, HPC, & Graphics applications.

Click here to apply
Benefits
Increase performance and reduce machine learning inference costs
G4 instances are equipped with NVIDIA T4 GPUs which deliver up to 40X better low-latency throughput than CPUs, so more requests can be served in real time. Also, G4 instances are optimized to be cost-effective for machine learning inference, which can represent up to 90% of overall operational costs for machine learning initiatives.

Cost-effective small scale training
G4 instances are also useful for small-scale/entry-level machine learning training jobs for those businesses or institutions that are less sensitive to time-to-train. G4 instances deliver up to 65 TFLOPs of FP16 performance and are a compelling solution for small-scale training jobs.
High performance graphics
Graphics applications using G4 instances have been shown to have an up to 1.8X increase in graphics performance and up to 2X video transcoding capability over the previous generation Amazon G3 instances. The NVIDIA T4 GPU can also be used for graphics applications and 3D rendering with support for the latest APIs: DirectX 12, OpenGL 4.6, OpenCL 2.2, CUDA 10.1, and Microsoft DXR, as well as mainstream codecs like VP9 and H.265 (HEVC).
SIMPLIFIED MANAGEMENT OF VIRTUAL WORKSTATIONS AT THE LOWEST COST IN THE CLOUD
AWS offers the same Quadro experience trusted by millions of professional designers and artists to the cloud with G4 instances at no additional cost. With NVIDIA Quadro vWS, customers can configure virtual workstations with high-performance simulation, rendering, and design capabilities with support for up to four 4K monitors.

Features
Choice of configurations
G4 instances come in several configurations offering up to 64 vCPUs, up to 4 NVIDIA T4 GPUs, and up to 256 GB of host memory so that you can right size your instance. A bare metal instance is also available that offers 96 vCPUs, 8 NVIDIA T4 GPUs, and 384 GB of host memory.
Local Instance Storage
G4 instances offer up to 900 GB of local NVMe storage for fast data access, enabling customers to efficiently create photo-realistic and high-resolution 3D content for movies, games, and AR/VR experiences. The G4 bare metal instance offers 1.8 TB of local NVMe storage.

Up to 100 Gbps Networking
G4 instances offer up to 50 Gbps of networking throughput to remove data transfer bottlenecks. The G4 bare metal instance offers 100 Gbps of networking throughput.
GRID and Gaming Drivers
G4 instances offer NVIDIA GRID and Gaming drivers to customers at no additional cost. GRID drivers can be used to provide the best virtual workstation for a wide range of visually intensive workflows. The Gaming driver provides unparalleled graphics and compute support for game development.

Use Cases
Machine Learning Inference
The cost of ML inference can represent up to 90% of overall operational costs. G4 instances are an ideal solution for businesses or institutions looking for a more cost-effective platform for ML inference as well as a solution for machine learning inference applications that need direct access to GPU libraries such as, CUDA, CuDNN, and TensorRT.
Remote Graphics Workstations
Customers looking to use remote workstations in the cloud for running graphics applications, such as ESRI ArcGIS Pro, Autodesk Revit, Autodesk Maya or 3D Studio Max, can use G4 instances with NVIDIA Quadro Virtual Workstations to give them flexibility to provision resources on a per-project basis and not be limited by availability of on-premises hardware.
Media and Entertainment
G4 instances can be used for post-production and video playout/broadcast as well as video encoding and transcoding. In addition, G4 instances can support AR/VR applications. Quadro vWS supports RTX-enabled applications, for powerful rendering, AI-enhanced denoising, and photorealistic design. The real-time ray-traced rendering enabled by Quadro vWS can speed creative workflows.
Customer stories
Duolingo is a free language education platform that has become the most popular way to learn languages online. Duolingo's language learning scientists, machine learning engineers, and AI experts use data from over 300 million learners to constantly increase effectiveness of the platform.
"As our ML and research teams grew, we decided to update our existing Amazon ECS-based compute infrastructure to support Amazon EC2 P3 and G4 GPU-based instance types to better scale our development model. Amazon's ECS-optimized AMIs for GPU instances helped us get the new cluster up and running very quickly and we found that the G4 instances doubled our ML training speeds when compared to P2 instances, leading to a cost savings of 33%, while the P3 instances quadrupled the performance and provided a cost savings of 15%. Overall, the G4 instances are suitable for our general use cases since they provide a good balance of cost and performance, and the P3 instances are ideal when the additional speed is critical for a particular workload."
Max Blaze, Staff Operations Engineer - Duolingo

Nearmap was founded in Perth, Australia, in 2007 and has grown from a small startup to a leader in digital imaging. The company specializes in creating 2D and 3D images from aerial photos of landscapes, a valuable resource for a wide variety of industries. For Nearmap, the impact of upgrading to Amazon EC2 G4 instances was immediate and profound: the company was able to run three times as much data for the same cost as on Amazon EC2 G2 instances, in a process that felt effortless and whose integration felt seamless with the AWS tools it was already using.
"Our customers rely on us to deliver highly accurate 3D Reality Models computed from multi-angle aerial photography across massive coverage areas. We use around 870 thousand GPU cores per day. We used to run this pipeline on Amazon EC2 G2 instances but switched to Amazon EC2 G4 instances and reduced our costs by 67%."
John Corbett, Director - Vision Systems
In 2018, Snap Inc. (Snap), known for its Snapchat messaging app, had an intriguing new idea: create a series of animated videos starring each user's Bitmoji, the personalized cartoon avatar that is Snapchat's signature feature. Each week, Bitmoji TV would debut new episodes consisting of silly, professionally scripted and animated 3- to 8-minute videos in which Bitmojis of users and their friends were the stars, doing everything from fighting off zombies to competing in a low-gravity "Moonlympics." With Amazon EC2 G4 Instances, Snap was able to create a fun, bold kind of personalized entertainment that rendered quickly enough for millions to enjoy simultaneously while keeping compute costs down.
"With Amazon EC2 G4 Instances versus Amazon EC2 G3 Instances, we were getting a 50 percent boost for a 10 percent higher cost."
Brad Kotsopolous, Software Engineer - Snap Inc.
Untold Studios deployed various AWS virtual workstation configurations, including G4 instances, which feature NVIDIA T4 GPUs and Quadro technology, and are optimized for VFX and animation workflows. With expanded instance options to select from, Untold Studios can more accurately match virtual machine types to specific workloads, an approach that is beneficial both creatively and economically.
"G4 has had a huge impact on how we work. We can upgrade a whole fleet of workstations with one line of code, so artists can work faster, improving creativity within everything we do."
Sam Reid, Head of Technology - Untold Studios

The workstations were first deployed with Amazon Elastic Compute Cloud (Amazon EC2) G3 Instances. But when Amazon EC2 G4 Instances—powered by NVIDIA T4 Tensor Core GPUs (NVIDIA's latest generation of GPUs) and NVIDIA Quadro technology, the latest technology for high-performance simulation, rendering, and design—became available, Hive VFX was able to upgrade easily and quickly.
"Upgrading from the G3 to G4 instance was simple and in minutes, artists had access to a new generation of NVIDIA GPUs that deliver the latest in computer graphics and performance. The workstation performance we get with G4 Instances is well above even some of the bigger studios' and more than sufficient for our needs."
Bernie Kimbacher, Founder - Hive VFX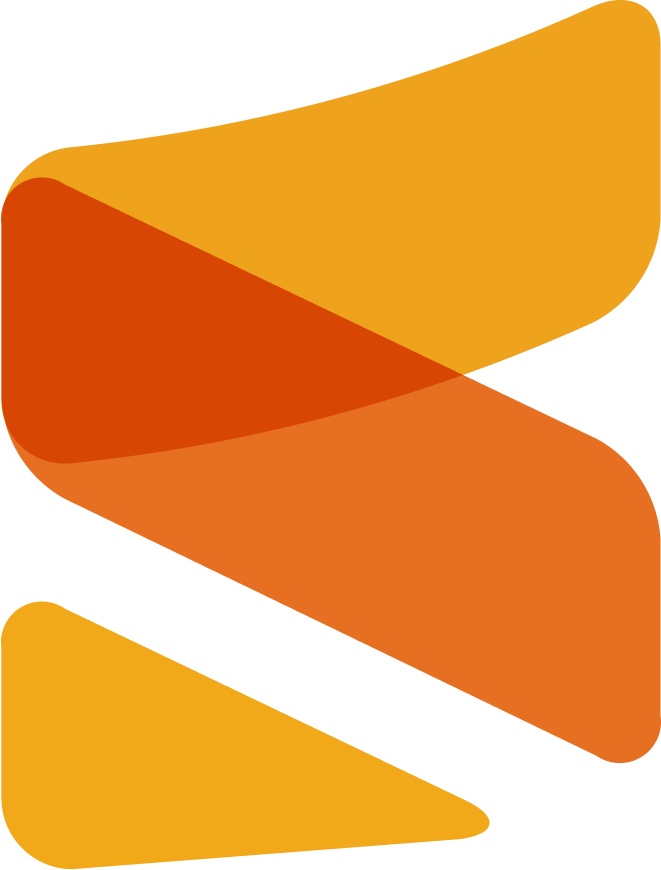 The Doritos' Super Bowl 2020 commercial showcased a dance off between 75-year-old actor Sam Elliott and 21-year-old rapper Lil Nas X, a competition made possible using artificial intelligence technology developed by a startup called Humen, the parent company behind Sway. This tiny company was able to earn a partnership with megacompany Doritos for a Super Bowl campaign and launch Sway, an app that topped the charts in the App Store, with the help of Amazon Web Services (AWS). To take on the colossal workload of launching a graphics-intensive application during the Super Bowl, Humen used Amazon Elastic Compute Cloud (Amazon EC2) G4 Instances—and achieved super results.
"With Amazon EC2 G4 Instances, I was able, in about 6 months, to make Sway capable of handling Super Bowl scale."
Jesse Myers, Engineer - Humen

"Visual Effects software relies more and more on GPU power, and when you need it, you really need it, but that's not every day. As a small business, we can't afford to buy a racecar to drive to the grocery store; we can't afford to buy something and not use it every day. We also can't buy 10 of them for one project with unique demands. But with G4 instances, we have access to a fleet of GPU-enabled racecars that are better and faster than anything we could buy, but without the overhead of paying for them when we don't need them. Artists are excited to have access to racecars, and we're happy to return them when they are not required anymore!"
Chris Healer, President - The Molecule

"At PureWeb, we strive to provide the world's best platform for real-time streaming of interactive content for enterprises. So when the Geneva International Motor Show was cancelled due to COVID-19, Volkswagen reached out to us with the innovative solution of providing a virtual showroom experience for their customers to adapt to this cancellation. By working closely with AWS, as well as our creative agency partners, we were able to get a virtual replica of the showroom, created in the Unity Game Engine, running on our platform using Amazon EC2 G4dn instances in just three weeks. As a result, thousands of users were able to enjoy the Volkswagen booth of the Geneva Motor Show from home. Given both the time and technical constraints on the project, we are confident that AWS is the only cloud provider that could have helped us get the job done, and serve up a user experience that is stable, scalable, cost-effective, and truly global."
Chris Jarabek, Senior Software Architect - PureWeb
Product Details
Instance Size
vCPUs
Memory (GB)
GPU
Storage (GB)
Network Bandwidth (Gbps)
EBS Bandwidth (GBps)
On-Demand Price/hr*
1-yr Reserved Instance Effective Hourly* (Linux)
3-yr Reserved Instance Effective Hourly* (Linux)
Single GPU VMs
g4dn.xlarge
4
16
1
125
Up to 25
Up to 3.5
$0.526
$0.316
$0.210
g4dn.2xlarge
8
32
1
225
Up to 25
Up to 3.5
$0.752
$0.452
$0.300
g4dn.4xlarge
16
64
1
225
Up to 25
4.75
$1.204
$0.722
$0.482
g4dn.8xlarge
32
128
1
1x900
50
9.5
$2.176
$1.306
$0.870
g4dn.16xlarge
64
256
1
1x900
50
9.5
$4.352
$2.612
$1.740
Multi GPU VMs
g4dn.12xlarge
48
192
4
1x900
50
9.5
$3.912
$2.348
$1.564
g4dn.metal
96
384
8
2x900
100
19
$7.824
$4.694
$3.130
* Prices shown are for US East (Northern Virginia) AWS Region. Prices for 1-year and 3-year reserved instances are for "Partial Upfront" payment options or "No Upfront" for instances without the Partial Upfront option.
Global Availability
Amazon EC2 G4 instances are available in the US East (N. Virginia and Ohio), US West (Oregon and N. California), Canada (Central), Europe (Frankfurt, Ireland, London, Milan, Paris, and Stockholm), Asia Pacific (Hong Kong, Mumbai, Seoul, Singapore, Sydney, and Tokyo), Middle East (Bahrain), South America (São Paulo), Africa (Cape Town), China (Beijing and Ningxia), and GovCloud (US-East and US-West) AWS Regions.

Get Started with G4 Instances
AWS Deep Learning AMIs and Deep Learning Containers
Amazon Deep Learning AMIs provide machine learning practitioners and researchers with the infrastructure and tools to accelerate deep learning in the cloud, at any scale. You can quickly launch Amazon EC2 instances pre-installed with popular deep learning frameworks and interfaces such as TensorFlow, PyTorch, Apache MXNet, Chainer, Gluon, Horovod, and Keras to train sophisticated, customer AI models, experiment with new algorithms, or to learn new skills and techniques. To learn more, visit the Amazon Deep Learning AMIs product page.
AWS Deep Learning Containers are Docker images pre-installed with deep learning frameworks to make it easy to deploy customer machine learning environments quickly by letting you skip the complicated process of building and optimizing your environments from scratch. AWS DL Containers support TensorFlow and Apache MXNet, with PyTorch and other deep learning frameworks coming soon. To learn more, visit the AWS Deep Learning Containers product page.

NVIDIA Quadro Virtual Workstation and Gaming AMIs
NVIDIA Quadro Virtual Workstation AMIs provide the same Quadro experience trusted by millions of professional designers and artists, powering high-performance simulation, rendering, and design. These AMIs contain optimizations that will improve the perfomance of many pro-viz apps. These AMIs support running up to four 4K displays on a per GPU basis. To find these AMIs, use this link: NVIDIA Quadro vWS Marketplace offerings.
NVIDIA Gaming AMIs allow customers to enjoy state-of-the-art GPU-powered gaming played anywhere with unparalleled graphics and compute support. Game developers can take advantage of next generation computer graphics with optimizations and accelerations built in for the best performance. These AMIs render videos at 60 FPS and support running a single 4K display on a per GPU basis. To find these AMIs, use this link: NVIDIA Gaming Marketplace offerings.

NVIDIA Tesla, GRID, and Gaming Drivers
The NVIDIA Tesla drivers provide the best performance for highly intensive computational workloads often found in Deep Learning, Data Science, and HPC.
NVIDIA GRID drivers can be used to enable NVIDIA Quadro Virtual Workstation software. Quadro vWS provides the best performance for professional visualization applications. This driver offers support for up to four 4K displays on a per GPU basis.
NVIDIA Gaming drivers support the world's most advanced graphics cards, gaming solutions, and gaming technology. This driver offers support for a single 4K display on a per GPU basis.
To learn how to install these drivers onto your instance, follow these links for Linux and Windows.

Get started with AWS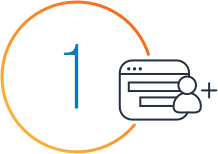 Sign up for an AWS account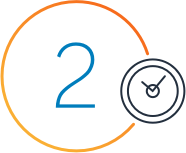 Learn with 10-minute Tutorials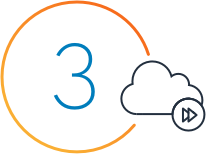 Begin building with step-by-step guides to help you launch your
AWS project
.