Announcing the AWS Partner Network's Regional 2020 Partners of the Year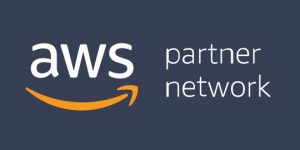 Each year, we honor members of the AWS Partner Network (APN) who are leaders in the channel and play key roles in helping customers drive innovation and build solutions on Amazon Web Services (AWS).
AWS Partners are dedicated to helping customers build, market, and sell their offerings so they can grow successful cloud businesses.
Announced throughout the year, AWS Partner Awards recognize a wide range of born-in-the-cloud and traditional consulting and technology partners whose business models have embraced specialization and collaboration.
Please join us in congratulating these leading AWS Partners for their 2019-2020 success. We'll continue to add regional winners throughout the year, so keep checking back!
INDIA
AWS Consulting Partner of the Year – India
Headquartered in Hyderabad, Telangana, Minfy Technologies is a "born in the cloud" company, providing commercial and public cloud enablement services since 2014. It offers cloud consulting, migration, IT infrastructure re-engineering, managed services, and application services.
Minfy Technologies has helped several customers migrate their data center workloads to AWS, and transform their businesses through SAP on AWS. Minfy is an AWS Premier Consulting Partner with AWS Competencies in DevOps, SAP, Education, and Microsoft Workloads. In addition, it is part of key programs like the APN Immersion Days, AWS Well-Architected Partner Program, and AWS Solution Provider Program.
Contact Minfy Technologies | Practice Overview
AWS Technology Partner of the Year – India
CleverTap has continued to build on the foundation of AWS using services like Amazon ECS and Amazon CloudWatch to power its omnichannel customer engagement and user retention platform. Collaborating with AWS has allowed CleverTap to drive success and flexibility for customers, helping them to convert, engage, retain, and grow their mobile user base.
CleverTap is an AWS Advanced Technology Partner with AWS Competencies in Digital Customer Experience and Retail. It is also an approved Amazon EventBridge SaaS integration partner.
Contact CleverTap | Practice Overview
AWS Rising Star Partner of the Year – India
Coming from a traditional systems integration (SI) background, PSR IT recently ventured into the cloud services space and has scaled quickly to become an AWS Advanced Consulting Partner. PSR IT offers customers a combination of strategic transformation of processes, technologies, and capabilities to help them achieve enhanced agility, reduced total cost of ownership, and maximum return on investment.
Contact PSR IT | Practice Overview
AWS Business Solutions Partner of the Year – India
Freshworks Inc. provides innovative customer engagement software for businesses of all sizes, making it easy for teams to acquire, close, and keep their customers for life. Freshworks is a pioneer in adopting AWS services to drive innovation in customer engagement software.
The company's suite of solutions—which includes Freshdesk, Freshservice, Freshsales, Freshcaller and Freshteam—is designed to work tightly together to increase collaboration and help teams better connect and communicate with their customers and co-workers. Freshworks is an AWS Advanced Technology Partner and has been all-in on AWS since its inception in 2010.
Contact Freshworks | Practice Overview
AWS Industry Segment Partner of the Year for FSI – India
Applied Cloud Computing (ACC) is an AWS Advanced Consulting Partner and received this award in recognition of its contribution to AWS's business in the banking, financial services, and insurance (BFSI) business segment.
ACC has deep expertise to drive cloud adoption for financial services organizations, including the largest Indian banks, insurance firms, investment services providers, and new generation FinTech startups. It has a strong track record of ensuring adherence to BFSI industry standards, compliance, and controls.
Contact ACC | Practice Overview
AWS Migration Success Partner of the Year – India
Tata Consultancy Services (TCS) has partnered with many of the world's largest businesses in their transformation journeys over the last 50 years. TCS and AWS help enterprises migrate seamlessly and confidently to the cloud—with proven solutions that are scalable, secure, reliable, and cost-effective. TCS is an AWS Premier Consulting Partner with AWS Competencies in SAP, Migration, and Industrial Software.
Contact TCS | Practice Overview
Honorable Mention – India
In addition to the India Partner Award Winners noted above, three additional AWS Partners were provided honorable mentions. Workmates Core2cloud was recognized for the fastest progression of an AWS Partner from Select tier to Advanced tier; Powerupcloud Technologies (acquired by LTI recently) was recognized for obtaining three AWS Competency designations; and AWS Premier Partner Blazeclan Technologies was recognized for developing a talent pool of 300 AWS Certified employees.
AUSTRALIA AND NEW ZEALAND AWARDS
AWS Consulting Partner of the Year – Australia and New Zealand
CMD Solutions helps organizations transform the IT operation using specialized AWS automation expertise and by baking in security. CMD creates fully automated, customized AWS environment deployments using DevOps CI/CD toolsets. They design and build environments that adhere with customers' regulatory compliance standards without restricting their ability to be agile and scalable.
CMD wins the award for achieving AWS Premier Partner status, enabling the first System-of-Record migration to AWS for nib, an Australian health insurer, and for a record year assisting more than 50 customers to adopt, refine, and enhance AWS cloud technologies.
Contact CMD Solutions | Practice Overview
AWS Technology Partner of the Year – Australia and New Zealand
At the forefront of the Internet of Assets (IoA), Bigmate is a leading innovator in the global field of location tracking and asset management technologies. Its IoT platform provides the flexibility to quickly develop dashboards, reports, alerting and API integrations that support almost any use case.
Bigmate wins the award for creating its video safety and awareness solution, Warny, leveraging AWS machine learning services such as Amazon SageMaker. Bigmate led the first ML venture for Australin specialist building materials supplier USG Boral by developing a warehouse safety system using Warny.
Contact Bigmate | Practice Overview
AWS Application Transformation and Migration Partner of the Year – Australia and New Zealand
Mantalus offers a unique cloud consulting and integration experience, specializing in the migration of business applications and platforms from traditional bricks and mortar to AWS. They help customers transport on-premises workloads to a cloud-hosted environment, enabling a reduction in IT expenditure, and the flexibility to scale.
Mantalus wins the award for collaborating with Australian digital wagering business, Sportsbet, to successfully exit its corporate data centers and migrate 311 platforms across 3,512 servers to AWS.
Contact Mantalus | Practice Overview
AWS Data, Analytics, and Machine Learning Partner of the Year – Australia and New Zealand
Max Kelsen is a machine learning consultancy delivering competitive advantage for government and enterprise.
Max Kelsen wins the award for working with Australia's largest pizza franchise, Domino's, to implement ML services such as Amazon SageMaker to achieve record delivery times, reduce the make time of Domino's orders on average by two minutes, minimize food wastage, and maximize customer experience.
Contact Max Kelsen | Practice Overview
AWS Customer Experience Partner of the Year – Australia and New Zealand
AWS Global Systems Integrator Partner of the Year
Deloitte is one of the largest professional services firms in the world and a leader in digital transformation strategy. Through a network of more than 244,000 professionals, industry specialists, and an ecosystem of alliances, Deloitte assists clients in turning complex business issues into opportunities for growth.
Deloitte wins for helping Australian retail groups to improve customer service by implementing Amazon Connect, an integrated cloud-based contact center service, to quickly enable personalized interactions, automated delivery updates, and prioritization based on loyalty.
Deloitte Australia is our GSI Partner of the Year for investing in building AWS expertise firm-wide by establishing the AWS Cloud Guild. The guild within the company is aimed at training more than 4,000 consultants on cloud technologies, and leveraging the scale and breadth of these capabilities to make the most substantial impact on customers.
Contact Deloitte | Practice Overview
AWS Social Impact Partner of the Year – Australia and New Zealand
Since 2009, Arq Group has turned good ideas into mobile and digital experiences by building robust partnerships with clients and nurturing the team's technical and creative skills.
Arq Group wins for building the Fires Near Me platform that supported Australians with critical information about the bushfires. Arq Group's solution transformed how bushfire authorities and the public responded to the unprecedented threats, and was established as the "consumer channel of choice" for Australians seeking info about the bushfires.
Contact Arq Group | Practice Overview
KOREA AWARDS
AWS Differentiation Partner of the Year – Korea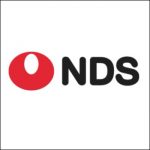 NDS raises the bar on the quality of AWS service delivery for Korean customers. They are an AWS Managed Service Provider (MSP) with AWS Competencies in Migration, SAP, and Oracle, and AWS Service Delivery designations in Amazon Aurora MySQL-compatible edition and AWS Database Migration Service. An AWS Well-Architected Partner as well, NDS will be a leading partner in Korea by driving enterprise cloud transformation for customers.
Contact NDS Corporation | Practice Overview
AWS Innovation Partner of the Year – Korea
Mesh Korea provides various logistics services, and they're developers sought to apply advanced technology to deliver innovative value to the rapidly changing logistics market. They started using AWS end-to-end services, and found they could quickly apply existing data to services such as Amazon Forecast to predict delivery demand with high accuracy. They also use Amazon SageMaker to develop AI algorithms for recommended allocation services.
Contact Mesh Korea | Practice Overview
AWS Rising Star Partner of the Year – Korea
With 20 years of IT service delivery, Gabia is a managed services company that has its own security personnel to safely operate customers' infrastructures under the Information Security Management System (ISMS), and to respond quickly to various security threats. Gabia's cloud specialists deliver one-stop service, from customized consulting to AWS operations and security to help customers transform their business.