Leading Cloud Innovators
Learn how leading organizations across all industries build on AWS to drive innovation at every level of their businesses.
FEATURED STORY
ENGIE on AWS
ENGIE looks to Amazon Web Services (AWS) to help it innovate and achieve sustainability for its business and customers. Building on AWS, ENGIE drives digital transformation with its Common Data Hub, helps secure businesses with a scalable solution, and powers more than 1,000 machine learning predictive maintenance models at its power plants.

FEATURED STORY
Intuit on AWS
Intuit has built on AWS since 2013 and taken an all-in approach in its move to the cloud. The company has been at the forefront of innovation in the cloud, adopting AWS technologies for infrastructure, machine learning (ML), data analytics, and integrates its own capabilities to create best-in-class customer experiences.

FEATURED STORY
Siemens on AWS
Siemens builds on AWS to make valuable, previously siloed information accessible and improve its existing products. Automation, compute, serverless, and other AWS solutions speed processes and help extract value from data.

Advertising and Marketing
Healthcare and Life Sciences
AstraZeneca
Building a genomics pipeline using high-performance computing technologies.

Philips
Delivering connections to smart devices and frameworks to analyze healthcare data.

Moderna
Supporting data-driven operations to quickly bring new therapies to market.

Retail and Consumer Packaged Goods
Amazon
Leveraging machine learning to automate inventory workflows.

Coca-Cola
Increasing analytics productivity by 80% for more data-driven decision making.

Mercado Libre
Translating millions of product titles, descriptions, and interactions.

More Innovator Stories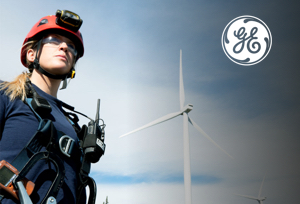 General Electric
Combining engineering with analytics to help people work more efficiently and safely.

Infor
Delivering secure, scalable, innovative, and compliant solutions.

AWS Customer Success Stories
Organizations of all sizes use AWS to increase agility, lower costs, and accelerate innovation in the cloud.
Fix This
Dive deep into customer stories on the Fix This podcast to discover everything from the importance of tracking sharks to exploring AI-driven art.