Leading Cloud Innovators
Learn how leading organizations across all industries build on AWS to drive innovation at every level of their businesses.
FEATURED STORY
BMW on AWS
The BMW Group decided to re-architect and migrate its on-premises data lake to the cloud using Amazon Web Services (AWS) in order to innovate and scale for its global stakeholder demand. The company's Cloud Data Hub (CDH) processes and combines anonymized data from vehicle sensors and other sources across the enterprise to make it simple for internal teams to create customer-facing and internal applications. BMW Group builds on AWS to help it achieve the agility and flexibility it needs to democratize data usage at scale and accelerate innovation.

FEATURED STORY
Intuit on AWS
Intuit has built on AWS since 2013 and taken an all-in approach in its move to the cloud. The company has been at the forefront of innovation in the cloud, adopting AWS technologies for infrastructure, machine learning (ML), data analytics, and integrates its own capabilities to create best-in-class customer experiences.

FEATURED STORY
ENGIE on AWS
ENGIE looks to Amazon Web Services (AWS) to help it innovate and achieve sustainability for its business and customers. Building on AWS, ENGIE drives digital transformation with its Common Data Hub, helps secure businesses with a scalable solution, and powers more than 1,000 machine learning predictive maintenance models at its power plants.

Advertising and Marketing
Healthcare and Life Sciences
AstraZeneca
Building a genomics pipeline using high-performance computing technologies.

Philips
Delivering connections to smart devices and frameworks to analyze healthcare data.

Moderna
Supporting data-driven operations to quickly bring new therapies to market.

Industrials
Toyota
Reinventing the development of connected vehicles while reducing costs up to 80%.

Retail and Consumer Packaged Goods
More Innovator Stories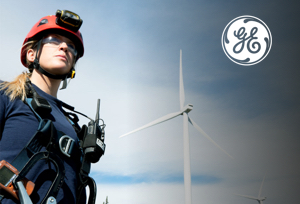 General Electric
Combining engineering with analytics to help people work more efficiently and safely.

Infor
Delivering secure, scalable, innovative, and compliant solutions.

AWS Customer Success Stories
Organizations of all sizes use AWS to increase agility, lower costs, and accelerate innovation in the cloud.
Fix This
Dive deep into customer stories on the Fix This podcast to discover everything from the importance of tracking sharks to exploring AI-driven art.