Philips on AWS
Founded in 1891, Philips is a leading health technology company focused on improving peoples' health and enabling better patient outcomes. As an early adopter of Amazon Web Services (AWS), Philips relies on dozens of AWS services to power the Philips HealthSuite Platform. The platform helps customers improve their efficiency and delivery of quality healthcare with services that include connections to clinical-grade smart devices, a built-in framework to ingest, manage, and analyze healthcare data, and more. AWS helps Philips provide its customers with scalable, cost-effective, regulatory and HIPAA-compliant solutions. From the cloud to the edge, Philips speeds innovation, simplifies security and compliance, and increases efficiency in delivering innovative healthcare solutions by building on AWS.

Philips' Cloud Journey on AWS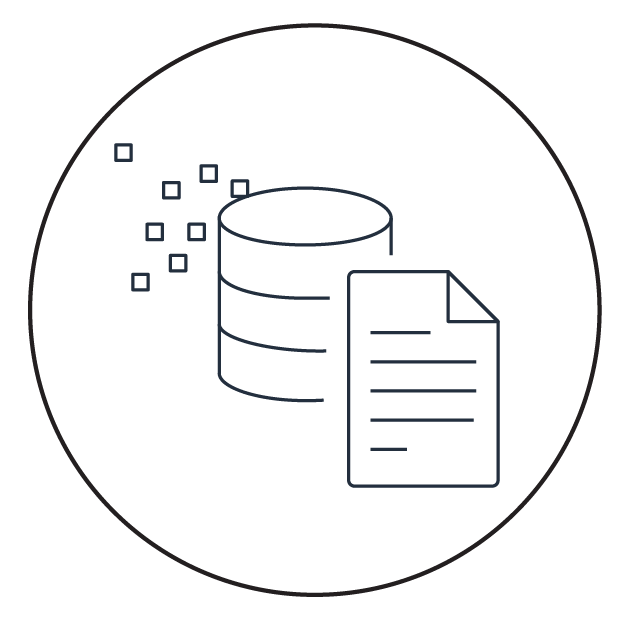 Data and Analytics
Keeping data secure and unlocking its value at scale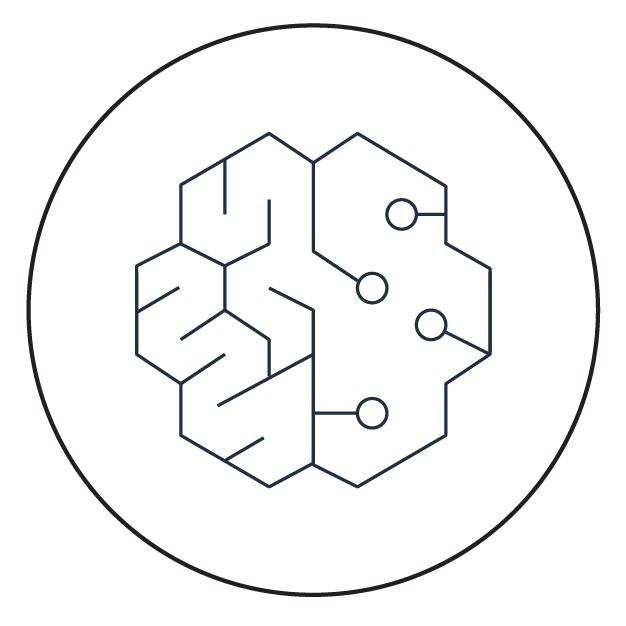 Machine Learning
Using a wide range of ML and AI services to accelerate business insights
Security and Compliance
Protecting customer data in a regulated industry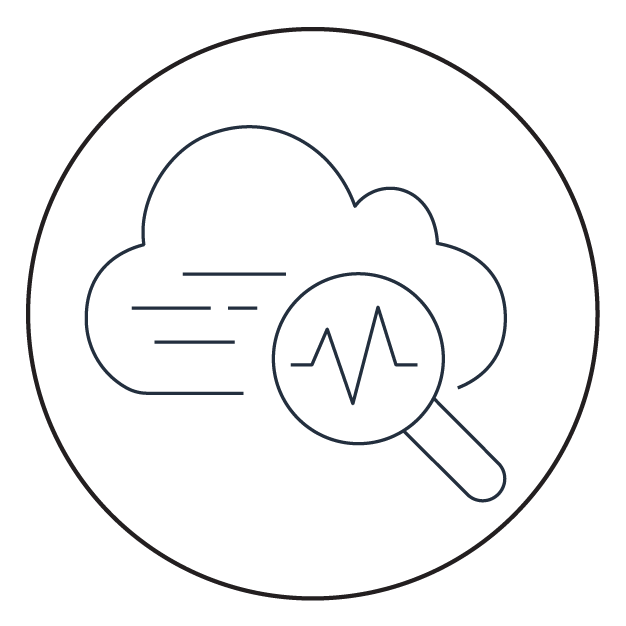 Continuous Innovation
Ongoing improvements to support enterprise transformation

Data and Analytics

2022

How MD Anderson and Philips Power Precision Medicine with Genomics on AWS

As we learn more about cancer biology, clinicians can find it challenging to keep up with the pace of change and maintain an integrated, holistic, and informed view of the evidence. In this session, hear from AWS, Philips, and MD Anderson Cancer Center about tools and processes utilized to create the Precision Oncology Decision Support (PODS) solution as an expert-backed, evidence-based system to unlock this complex decision-making at the point of care. Using the Philips HealthSuite Platform (HSP), powered by AWS, clinicians can receive a unified view of therapies and clinical trials with the combination of genomic markers to aid an informed treatment decision. Hear best practices learned during design and implementation, results realized to date, and what is on the horizon to achieve the vision of personalized care.


2022

Philips' Oncology Solution Built on Philips HealthSuite and Powered by AWS Uses Multimodal Data to Inform Personalized Cancer Care

Philips is making it easier for doctors and care providers to deliver personalized therapy for oncology patients through its Philips HealthSuite Platform. The platform uses Amazon Elastic Compute Cloud (Amazon EC2), Amazon IoT Core, and Amazon Simple Storage Service (Amazon S3), to help oncology teams improve patient care and to help Philips bring innovative healthcare solutions to market faster.


2022

Philips HealthSuite Helps Alcon Unlock the Potential of Digital Health

Alcon utilizes Philips' HealthSuite, a secure, compliant cloud platform built on AWS, to power its SMART Solutions, a comprehensive surgical cloud-based platform designed for ophthalmology that connects data systems, diagnostic devices, and surgical equipment so that surgeons and staff can make their procedures even more precise and efficient.


Machine Learning

2022

Philips Leverages AWS to Unleash the Power of AI for Clinicians and Patients

Dr. Tina Manoharan, vice president (VP) of artificial intelligence (AI) and digital innovations at Philips shares insights on how the company builds on AWS using Amazon SageMaker to accelerate AI model development and deployment. These innovations deliver value to healthcare providers and patients by enabling quicker, more insightful diagnostics and timely interventions.


---

What we need is an environment that is suitable for developing medical devices. This is where we have a joint commitment between AWS and Philips and this is what Amazon SageMaker and related services offer us—a secure, data privacy, and regulatory compliant environment that we can use for training and building models and at the same time deploying and monitoring the AI models out in the real world."


Dr. Tina Manoharan
VP of AI and Digital Innovations, Philips Innovation & Strategy


---

2022

Philips Accelerates Insights at Scale for Healthcare Organizations through Innovative Data Annotation Solution Built on AWS

Philips investigated how to modernize and scale its 2D and 3D imaging and labeling tools in the cloud using Amazon SageMaker Ground Truth. In this joint effort, Philips and AWS explored how to streamline the time-consuming, decentralized workflow of annotating the copious amounts of data needed to train machine learning (ML) algorithms to serve Philips' customers faster and better, with relevant insights derived by ML models.


2021

Philips Uses AI and ML to Improve Medical Imaging Diagnostics for Philips HealthSuite Built on AWS

Philips HealthSuite is optimizing the quality of healthcare using Amazon EC2 and AWS IoT Core. By working toward facilitating diagnostic recommendations using artificial intelligence (AI) and ML, medical professionals will have the tools they need to deliver accurate diagnoses, create treatment plans, and significantly reduce human error.


2021

Philips Uses AWS ML to Improve Healthcare Interoperability

Philips and AWS ML are creating the foundation to automate data interoperability and reduce lengthy implementation times across Philips diagnostic informatics solutions. Accelerating data interoperability using ML and Amazon SageMaker Studio has the potential to improve healthcare in many ways, including reducing the cost and effort in managing complex IT environments, monitoring data quality, and democratizing interoperability so vendors of any size can easily share data.


Security and Compliance

2020

Philips HealthSuite Platform Speeds Healthcare Innovation on AWS

Philips built its HealthSuite Platform on AWS to enable virtually unlimited scalability, faster time-to-market, and simplified privacy and security compliance for innovative healthcare and life science solutions. The HealthSuite Platform combines the power, security, and flexibility of AWS services with Philips' healthcare expertise to bring innovation to the industry.


2020

A Tour of Philips HealthSuite Platform Powered by AWS

Philips HealthSuite Platform offers an orchestrated collection of ready-to-use, regulatory-compliant cloud platform services built natively on AWS. HealthSuite Platform services such as HealthSuite Host, HealthSuite Authorize, and HealthSuite Connect rely on a range of AWS solutions, including Amazon EC2, Amazon S3, and AWS IoT Core, to enable Philips' customers to easily connect devices and collect, aggregate, store, and analyze electronic health data.


Continuous Innovation

2021

Philips HealthSuite Platform Delivers Insights at Scale on AWS

Dr. Shez Partovi, chief innovation and strategy officer, discusses how Philips helps customers unlock insights at scale from data by using cloud health applications running on the Philips HealthSuite Platform built on AWS.


2021

AWS is How: Philips Makes Medical Diagnostics Accessible to More People

Philips is helping close global healthcare gaps with mobile technology, such as its portable, app-based ultrasound solution Lumify, which helps medical professionals serve patients outside hospital walls. Lumify runs on the Philips HealthSuite Platform, supported by over a dozen AWS services such as Amazon Kinesis and Amazon S3, and supports a number of imaging scenarios, including heart, lung, abdomen, and Ob/Gyn examinations.


2021

Disrupting Within: Driving Better Health with Philips

The Philips HealthSuite System of Engagement centralizes and secures data, while Philips Oncology Pathways Navigator, built on first-class treatment pathways provided by Dana-Farber Cancer Institute, provides doctors with access to excellent treatment recommendations. Philips builds on AWS to host solutions in the cloud, ultimately improving decision making for providers.


2020

How Philips Turns the AWS Cloud into a Telehealth Business

An early adopter of AWS, Philips sought to create its HealthSuite Platform as a healthcare solution that leveraged the benefits of the cloud for improved patient outcomes. It migrated 44 PB of medical imaging and other data to the AWS Cloud, even while reducing storage costs and simplifying connectivity for medical devices.


---

By running Philips HealthSuite Platform on AWS, we're able to provide our customers with the power, security, and flexibility of AWS services with the healthcare-specific added value we've built on top."


Dale Wiggins
Vice President and General Manager of Philips HealthSuite Platform, Philips

About Philips
Headquartered in the Netherlands, Philips is a health technology company with 80,000 employees across more than 100 countries. It partners with healthcare providers, startups, universities, and other companies to develop technology that helps doctors make precision diagnoses and deliver personalized treatment for millions of people worldwide.

Get Started
Organizations of all sizes across all industries are transforming their businesses and delivering on their missions every day using AWS. Contact our experts and start your own AWS journey today.