The Volkswagen Group on AWS
An innovator in the automotive industry for more than 80 years, the Volkswagen Group is Europe's largest car maker, producing 11 million cars annually. To transform its automotive manufacturing and logistics processes, the Group built the Volkswagen Industrial Cloud on Amazon Web Services (AWS), which uses AWS Internet of Things (IoT) services to connect data from all machines, plants, and systems across more than 120 factory sites. The Volkswagen Industrial Cloud aims to yield a 30 percent increase in productivity, 30 percent decrease in factory costs, and save €1 billion in supply chain costs. The Group is also using AWS to expand beyond manufacturing into ridesharing services, connected vehicles, and immersive, virtual car-shopping experiences to shape the future of mobility.

The Volkswagen Group Cloud Journey on AWS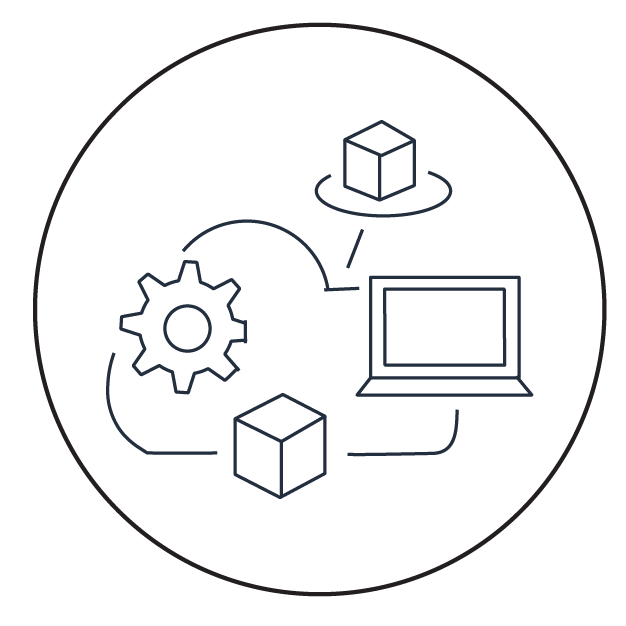 Enterprise Transformation
Cloud migration to accelerate digital transformation and realize greater business value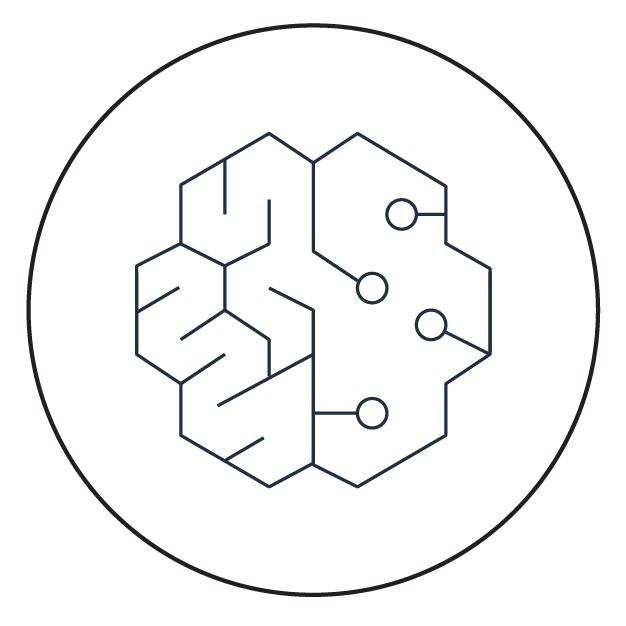 Machine Learning
Innovating faster with comprehensive AI and ML services

Internet of Things
Managing tasks and services in the cloud to achieve operational excellence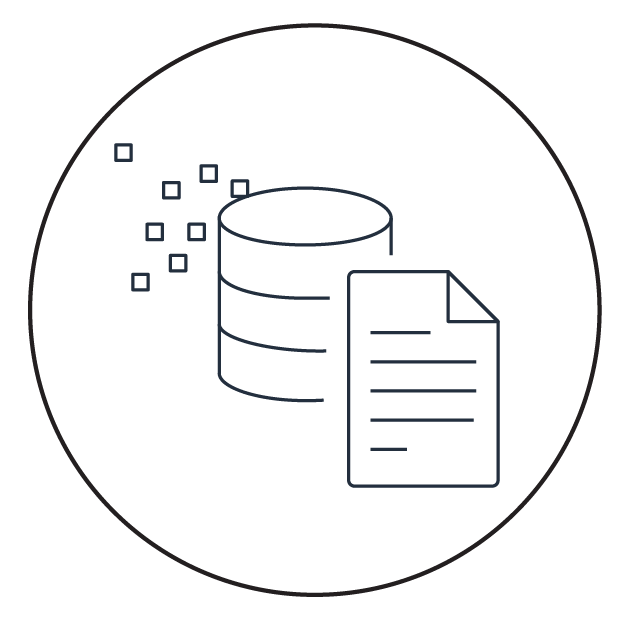 Data Solutions
Keeping data secure and unlocking its value at scale

Business Applications
Building innovative applications on AWS to delight customers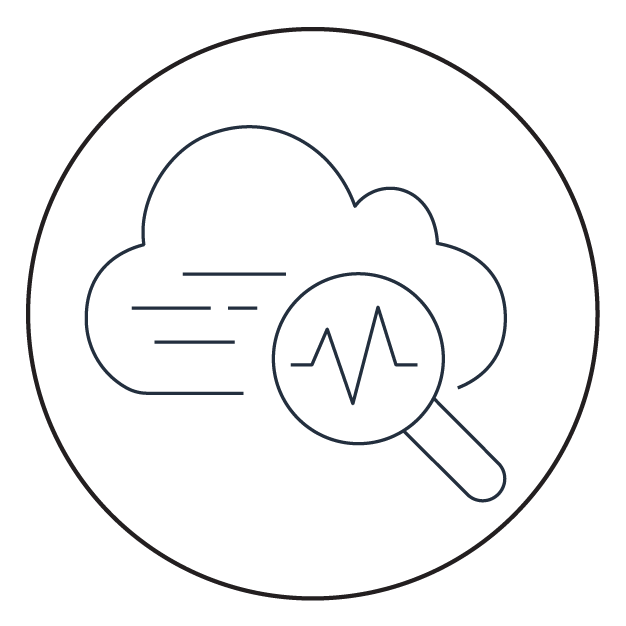 Continuous Innovation
Ongoing improvements to support transformation

Sustainability
Advancing sustainability goals with cloud-based solutions

Enterprise Transformation
Enterprise Transformation

2020

Volkswagen Caminhões e Ônibus Bets on the AWS Cloud to Deploy SAP S/4HANA

The Volkswagen Group's trucks and bus division, TRATON, includes Volkswagen Caminhões e Ônibus (VWCO)—one of the largest truck and bus manufacturers in South America. The company chose to deploy a new enterprise resource planning (ERP) system and used SAP S/4HANA, built on AWS using Amazon Elastic Compute Cloud (Amazon EC2) instances on the AWS Nitro System.


AWS re:Invent 2019

Volkswagen Takes Production to the Cloud

Learn how the Volkswagen Group implements its digital production platform (DPP) within the Volkswagen Industrial Cloud to transform manufacturing and logistics processes, increase plant efficiency and uptime, and improve both production flexibility and vehicle quality.

2018

Volkswagen Builds Digital Ecosystem Using AWS

The Volkswagen Group is working to become a leading provider of sustainable mobility with its TOGETHER - Strategy 2025 program. A key element of this program is the Group's One Digital Platform (ODP), which provides a holistic digital ecosystem connecting vehicles with customers, Volkswagen mobility services, and partners. The company is building a cloud platform on AWS using services such as AWS Direct Connect, AWS Lambda, Amazon Relational Database Service (Amazon RDS), and Amazon Route 53. By migrating and re-platforming its existing on-premises backend, it is reducing time to market.

Machine Learning

2019

How Volkswagen Connects 124 Factories to the Cloud Using AWS

The Volkswagen Group brings 200 million parts per day into its factories—a massive scale at which to operate an effective global supply chain. Volkswagen Group is using AWS to move its 124 factory sites to a single architecture, the Volkswagen Industrial Cloud. As a next step, the Group will integrate the company's global network of more than 1,500 suppliers into the Volkswagen Industrial Cloud. The company uses AWS machine learning services—running algorithms using information gathered from sensors on the shop floor—and AWS Outposts.

Internet of Things

2020

Building a Ridesharing Service Using AWS

Launched in December 2016, MOIA offers ridesharing services through a fully electric fleet of vehicles and aims to be one of the world's leading mobility service providers by 2025. According to Moritz Siuts, director of engineering at MOIA, the business started with a greenfield development and wanted to have a stable, cost-efficient platform, leading MOIA to AWS. Using AWS, and specifically AWS IoT Greengrass, MOIA can easily scale while also maintaining the flexibility to apply insights from collected data back into MOIA's platform for continuous optimization.

---

AWS provides us with a variety of services we need so we can combine them together. We use a lot of IoT and AWS IoT Greengrass to have Lambda@Edge in the vehicle to collect all of the data."


Moritz Siuts
Director of Engineering, MOIA


---

AWS re:Invent 2019

Test Driving AWS Connected Vehicle Solution

2019

How Volkswagen Uses AWS IoT Services to Build Its Industrial Cloud

The Volkswagen Group is using AWS to build its Industrial Cloud—a cloud-based digital production platform that will transform Volkswagen's automotive manufacturing and logistics processes. Using AWS IoT services, the digital production platform will connect data from all machines, plants, and systems across Volkswagen's 124 factory sites to increase plant efficiency and uptime, enhance production flexibility, and improve vehicle quality.

Data Solutions

2020

RIO Builds on AWS to Bring Digital Innovation to the Transportation and Logistics Sector

Part of the TRATON Group (previously Volkswagen Truck & Bus), RIO develops digital products that connect logistics and telematics data to offer shippers and carriers near real-time visibility into shipments. RIO collaborates with Volkswagen Group Logistics, which operates 18,000 truckloads across Europe daily. The company started in the cloud and is now embracing an AWS-first mentality, favoring solutions built on AWS over self-hosted ones. RIO uses AWS to create an open, scalable, and agile cloud platform for transportation and logistics management on which everyone in the supply chain can connect.

---

AWS allows us to ingest and process IoT data from our devices without worrying about scaling and storage capacities. We know that, if the load increases, AWS can scale."


Christian Deger
Chief Architect, RIO


Business Applications

2022

VW Credit Inc. Streamlines Customers Service Using Alexa Skill Built on AWS

VW Credit Inc. reduced the time necessary for customers to access their account information by building an Alexa skill using AWS serverless technology. The finance company for Volkswagen Group of America realized that accessing account information through its online portal or call center took a long time and required a great deal of manual effort. Using AWS solutions such as AWS Lambda, VW Credit Inc. built an Alexa skill that lets its customers perform critical account functions, such as paying bills or checking balances, using their phones or Alexa-compatible devices. By developing this service, VW Credit Inc. has streamlined account access for more than 1,000 customers.

2020

WirelessCar Accelerates Digital Business Models for Car Manufacturers on AWS

Acquired by the Volkswagen Group in 2018, WirelessCar is a provider of automotive telematics services. In this video, Tomas Carfalk, chief architect and chief technology officer of WirelessCar, discusses how the company's congestion charge service, powered by AWS Managed Services (AMS), accelerates digital business models for car manufacturers by enriching vehicle journey data.

---

The service was developed using native AWS Managed Services which allowed us to focus a lot more on the business logic and our customers and get the service from a proof of concept stage into production much quicker."


Tomas Carfalk
Chief Architect, Manager Security & CTO Hub, WirelessCar


---

2019

Audi Transforms the Car Shopping Experience Using ZeroLight 3D Technology on AWS

Consumers are increasingly starting their car-buying process online. To stay at the forefront of technological development and exceed consumer expectations, Audi, part of the Volkswagen Group, is revolutionizing the car-shopping journey across digital channels and within dealerships by providing shoppers with an immersive experience powered by virtualization and 3D rendering using 3D technology from AWS Partner ZeroLight.

Continuous Innovation

2019

Volkswagen Group Research Uses AWS to Accelerate Aerodynamics Concept Design

Volkswagen Group Research sought to improve its simulation and design cycles and chose to run a Proof of Concept (POC) using AWS Partner Altair's ultraFluidX on AWS. Amazon EC2 instances were used to host simulations and based on the success of that effort, Altair estimated that Volkswagen could reduce its current hardware costs up to 70 percent.

---

The ever-increasing interdisciplinary challenges of vehicle development require innovative, disruptive computational technologies to shorten development cycles to continue to satisfy customer needs."


Dr. Henry Bensler
Head of CAE Methods, Volkswagen Group Research


Sustainability

2019

Scania Drives Toward Sustainable Transport Using AWS

For its cloud-first strategy, Scania chose to build on AWS to provide it with an agile, scalable, global innovation platform that would allow the company to quickly develop new features and applications for its customers and provide insights to internal stakeholders.
About The Volkswagen Group
The Volkswagen Group is one of the world's leading car makers and the largest car manufacturer in Europe. With more than 650,000 employees, it operates 120 factory sites around the globe producing vehicles across brands including Audi, Bentley, Lamborghini, and Porsche.

Get Started
Organizations of all sizes across all industries are transforming their businesses and delivering on their missions every day using AWS. Contact our experts and start your own AWS journey today.