Say Hello to 48 New AWS Competency Partners Added in July
The AWS Competency Program welcomed 48 new AWS Partner Network (APN) Partners in July—spanning workload, solution, and industry designations. Please join us in welcoming our newest AWS Competency Partners!
The AWS Competency Program helps customers identify and choose the world's top APN Partners that have demonstrated technical proficiency and proven customer success in specialized solution areas.
To receive the AWS Competency designation, APN Partners must undergo rigorous technical validation related to industry-specific technology, as well as an assessment of the security, performance, and reliability of their AWS solutions. This validation gives customers complete confidence in choosing APN Partner solutions from the tens of thousands in the AWS Partner Network.
View all AWS Competencies and designated APN Partners >>
Consulting Partners
Many of the world's leading businesses count on Deloitte to deliver powerful outcomes, not just insights, for their toughest challenges. Deloitte Analytics practice is built around the wide range of customer needs.
Knowledgent is an analytics company with more than 300 staff and a team of 50+ data scientists, including 14 PhD's, that provide AI/ML services to customers in the health care, life sciences, financial services, and retail verticals.
Consulting Partners
Cloudwick helps customers assess your current environment, plan and build a data lake, govern data appropriately, and keep it secure. They offer complete cloud and data lake services and solutions that provide flexibility, cost-savings, and performance benefits.
Cybercom provides DevOps best practices to help you implement automated infrastructure deployments, as well as the best tools and agile methods for configuration management. They clarify the impact of your cloud transition on the entire organization with a link to KPIs and a solid business case.
Infiniti's DevOps teams are highly skilled at implementing DevOps processes and using DevOps tools. Infiniti developed its Automation Framework (IAF) as a leading-edge implementation of Infrastructure as Code that they utilize on DevOps projects.
inQdo provides customized and reliable CI/CD methodology to accelerate customers' products, services, and features to market. Their DevOps mentality helps customers architect, build, and optimize an automated cloud infrastructure application stack and support operational environments.
TEKsystems is an AWS Service Delivery Partner for Amazon Redshift and Amazon EMR. Their iterative and flexible approach helps customers get what they need without getting stuck in a planning rut.
Consulting Partners
The most important part of an organization's transition to the cloud is the transformation of talent. Cloud is a culture, and AWS certifications provide teams a common language to accelerate adoption. A Cloud Guru's on-demand, online education enables engineers to work together as they design, develop, and deploy your cloud applications.
Consulting Partners
Slalom helps customers solve their most imperative industry-specific business problems across a number of disciplines. Their team of passionate thought leaders offer a combination of industry and consulting experience in the banking, payments, insurance, and capital markets segments.
Technology Partners
Collibra helps customers navigate GDPR, BCBS 239, CCAR, and Solvency II Compliance. They deliver a complete data governance platform that helps financial services institutions cost effectively address regulatory compliance and remain compliant over the long-term.

Davinci is an experienced software provider and ICT consultant with a clear focus on loans and mortgages. Their expertise is in automation of the entire lifecycle of a loan, including origination, servicing, and recovery services. Close Suite is an advanced mid- and back-office solution that allows you to conduct the whole lending process digitally.
Simplex provides a next-generation platform on AWS, covering front-office trading and risk management applications, middle- and back-office applications, and regulatory capital management applications. SimplexFX is a high-speed FX platform with a cutting-edge dealing engine for maximized profitability.
Technology Partners
New Relic is a leading digital intelligence company, delivering full-stack visibility and analytics to more than 40 percent of the Fortune 100. The New Relic Digital Intelligence Platform provides actionable insights to drive digital business results.
OneBlink is a Mobile ISV APN Partner with an app development environment that spans the needs of business users and IT, unlike other tool sets which only seek to serve a specific skill set. Their cross-organization collaborative environment unites the customer in scalable app delivery to increase velocity and reduce risk.
Consulting Partners
REAN Cloud is a full-service AWS Premier Consulting Partner and AWS Managed Service Provider (MSP) Partner. Backed by extensive security DNA, deep compliance expertise, and broad big data/analytics experience, REAN Cloud focuses on Financial Services, Healthcare/Life Sciences, Education, and Public Sector.
Technology Partners
SendGrid's email delivery API allows your developer team to integrate and start sending email in minutes. Their scalable solution and 24/7 support allows customers to focus on applications and not email. Integrate via seven open source libraries to send email with improved deliverability.
Consulting Partners
BluePi products and services help customers design, build, and manage scalable architecture with best practices implementation on the AWS Cloud. Their expertise in migrating workloads of various business verticals does a complete assessment of present environment, architecture, regulatory frameworks, security, risks, and more.
TCS enables customers to accelerate their journey to the AWS Cloud leveraging its Cloud Migration Framework. They have expertise in various migration frameworks, tools for analysis, orchestration, and migration.
Technology Partners
Designed for enterprise AWS customer migrations, RiverMeadow SaaS provides high-performance, secure workload migrations onto AWS. They offer an agentless SaaS-delivered migration service for secure, efficient, and automated workload migrations.
Turbonomic delivers workload automation for hybrid clouds by simultaneously optimizing performance, cost, and compliance in real time. Customers can plan migrations, properly scale workloads, and migrate to AWS on time and on budget.
Consulting Partners
Applied Cloud Computing's comprehensive framework for cloud adoption and dedicated software development capabilities helps customers achieve sustainable business results faster.
Consulting Partners
Clearscale can design, develop, and build applications, websites, and fundraising management systems. They can manage large databases, deploy data warehouses, or build data lakes to help nonprofits save time and cost.
Cloudreach doesn't just deliver strategy, planning, implementation, and business transformation for nonprofit, they invest heavily in operational services and ops capabilities to sustain performance and service quality.
ConvergeOne knows that nonprofits rely heavily on the availability of their IT systems. That's why they support nonprofits in implementing multi-tier disaster recovery, backup, and migration solutions for AWS.
Enquizit understands the unique technical and budgetary challenges of nonprofits and develop targeted solutions that grow with the organizations at affordable costs.
Excella helps nonprofits improve their use of technology to engage stakeholders while also building confidence in their ability to transform. Excella's business model is based on speed to value.
JHC has a history of helping nonprofits and NGOs in a wide range of cloud services that range from environment assessments, security reviews, migrations, architecting, automation, and orchestration.
Linke specializes in building bespoke cloud-native solutions on AWS. Their technical expertise helps nonprofits develop, deploy, and maintain any possible technological solution based on the cloud.
Megazone supports technical services with AWS specialized solution architects and a cloud lifecycle methodology that includes consulting, implementation, and operation services so nonprofits can drive efficiency.
REAN Cloud's core belief is to enable small and large businesses to reap the benefits of cloud in a way that is crisp, clear, repeatable, innovative, simple, and powerful.
Smartronix makes it easier to manage an AWS environment so nonprofits can focus on what really matters. Their FAST offering is helps organizations transform their IT department and fully adopt the cloud.
As a full-service AWS Managed Service Provider (MSP), Softchoice helps nonprofits leverage cloud technology to improve the effectiveness of their outreach while driving down the costs of operations.
stackArmor's AWS and security services help nonprofits accelerate their time to market and reduce operational costs through managed services delivered using AI and automation.
Technology Partners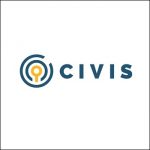 Civis works with nonprofits to apply leading-edge analytics using the open, extensible Civis data science platform. Civis customers have executed wide-scale public opinion research projects, optimized advertising campaigns, and created groundbreaking reporting systems.
The Classy Fundraising Suite includes peer-to-peer fundraising, crowdfunding, event registration and management, international fundraising, and one-time and recurring donations. It is trusted by more than 4,000 organizations of all sizes and causes.
The Community Brands SaaS-based software increases staff efficiency with streamlined operations, creates and delivers lifetime member value, and aligns technology to make data-driven decisions.
Crowdskout helps customers run smarter grassroots campaigns and advocacy efforts while bringing data together in one place—making it easy to execute targeted, data-driven outreach.
NeonCRM is a cloud-based software suite that provides tools built to support nonprofits. Their CRM helps organizations and associations engage with donors, manage memberships, plan events, track volunteers, and more.
Revv is a fundraising platform that was created to help nonprofits raise money and manage donors. Their unique, mobile-first features including one-click donations, Apple Pay and Google Wallet, and SMS "Reply to Donate" to help boost conversions.
OneCommunity provides a complete view of a nonprofit's business by integrating with the client management system to manage procurement, financials, staff development, facilities and assets, fundraising, and more.
Consulting Partners
Flow is a full-service consulting firm whose specialties are to move, run, and improve SAP landscapes in the cloud. With their SimplyRun paradigm, Flow offers a complete managed service to run SAP landscapes on the AWS Cloud.
Consulting Partners
KindlyOps incorporates DevSecOps approaches along with modern security culture frameworks to provide relevant, actionable, and humane security assessments to meet customers' compliance obligations. An independent security assessment is a crucial component in leveraging the speed of cloud infrastructure.
Technology Partners
HashiCorp is a cloud infrastructure automation company that provides the open source tools Vagrant, Packer, Terraform, Vault, Consul, and Nomad. Enterprise versions of these products enhance the open source tools with features that promote collaboration, operations, governance, and multi-data center functionality.
Telos offers technology solutions that empower and protect some of the world's most security-conscious enterprises. Their solutions and services assure the security of customers' information, systems, and networks.
Zscaler allows applications to remain unpublished, providing secure remote access while eliminating traditional VPN stacks. The Zscaler Private Access (ZPA) service provides seamless and secure remote access to internal applications on AWS, without placing users on the corporate network.
Consulting Partners
SHI's cloud experts are well-versed in storage solutions for even the most complex of IT environments. Whether customers are new to the cloud or already leveraging its benefits, SHI offers solutions for integrating your data management platform with the AWS Cloud.
Technology Partners
Cohesity's native integration with AWS helps customers take advantage of the scalability and cost effectiveness of AWS for multiple use cases including long-term retention and archive backup data. Cohesity DataPlatform is a modern architecture designed to be cloud-first.
WekaIO Matrix software runs on Amazon EC2 instances with locally attached SSDs and presents a global namespace to the applications. The solution is optimized to leverage the performance of flash technology and delivers over 30,000 IOPS and over 375MBytes per second per EC2 instance.
About the AWS Competency Program
By participating in the AWS Competency Program and undergoing the technical and practice validation, APN Partners gain access to the technical expertise of AWS Solutions Architects and the extensive collection of best practices gathered by ISSI auditors over hundreds of MSP and Competency audits.
The key value of the AWS Competency Program is to build customer trust by helping organizations choose the top APN Partners based on workload, solution, or industry designation. The AWS Competency Program identifies, validates, and differentiates the top APN Partners that have demonstrated customer success and deep specialization in specific solution areas or segments.