Why choose AWS?
Companies build more of their IT infrastructure on AWS than the next four cloud providers. Combined. Traditional enterprises like Siemens and 3M rely on AWS to migrate critical applications, and improve their financial position by retiring costly legacy technology. Technology companies like Airbnb and Netflix rely on AWS to innovate and scale. And the public sector, which includes research institutions like Stanford, nonprofits like the American Heart Association, and the U.S. federal government trust AWS for its security and reliability. With the most innovation, the most functionality, and the most experience, AWS empowers organizations to tackle their biggest technology challenges, build innovative solutions, become more agile, and improve their bottom line. So, if you're trying to lead your industry, doesn't it make sense to go with the world's leading cloud?

Customer stories
AWS is the cloud that enables Netflix to deliver billions of hours of content to 130 million members across 190 countries

---
Learn more >>
Airbnb migrated nearly all of its cloud computing functions to AWS. Now the company can scale to the next levels with simplicity.

---
Learn more >>
Statcast AI fans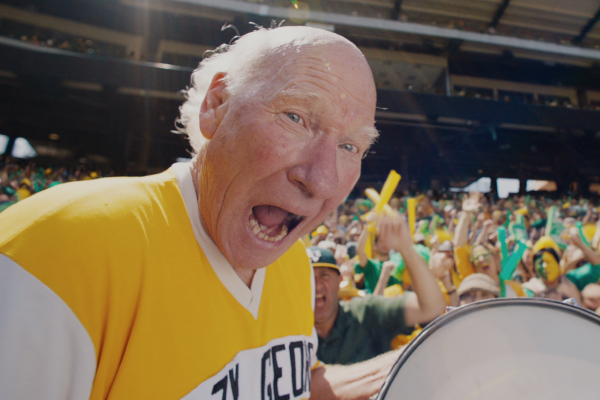 We can go ahead and give Krazy George super-fan status. A die-hard, through and through, fan of the A's, he's in the stadium every game leading the crowd in cheer. And wait for it...he invented the wave in 1981. The world thanks you, Krazy George.

To see how big of Angels fans the Carta's are, you only have to look at Jeff's beard. Even though it's cool, massive, and he changes it to different Angels shapes for every game, he still finds way to eat hot dogs through it.

Mary Lou Matthews & Jackie Waltman love their Dodgers so much that after they return home from every home game, they rewatch it from a recording in their living rooms. See, fans need to study game film just like the players.

AWS is How MLB Builds On
Watch how MLB fans experience baseball with Statcast AI.

Enterprises trust the AWS Cloud platform
INFRASTRUCTURE
Gartner: Magic Quadrant for Cloud Infrastructure as a Service, Worldwide (2018)
May 2018
Gartner Research positions Amazon Web Services in Leaders Quadrant of the new Magic Quadrant for Cloud Infrastructure as a Service, Worldwide. Cloud IaaS, in the context of this Magic Quadrant, is defined as "a standardized, highly automated offering, where compute resources, complemented by storage and networking capabilities, are owned by a service provider and offered to the customer on demand."
Industry and business solutions
Industry Solutions

Business Solutions
Start building on AWS today
Whether you're looking for compute power, database storage, content delivery, or other functionality, AWS has the services to help you build sophisticated applications with increased flexibility, scalability, and reliability.
Check out the AWS Enterprise blog to learn more about how enterprises are adopting cloud computing successfully