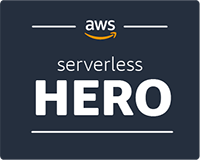 Emrah Şamdan, Co-founder of Ampt
Ankara, Turkey
Hero since 2020
Emrah is the AWS Serverless Hero, obsessed with developer experience and observability. He's the co-founder and Head of Product at Ampt, where he can live up to his obsessions. He is a community-organizer who organized AWS Community Day Turkey, Serverless Days Istanbul and ServerlessDays Virtual.


LinkedIn

Twitter

Medium
What is the AWS Heroes Program?
The AWS Heroes program recognizes a vibrant, worldwide group of AWS experts whose enthusiasm for knowledge-sharing has had a real impact within the community. Heroes go above and beyond to share AWS knowledge via social media, blog posts, videos, open source projects, events, user groups, and more.