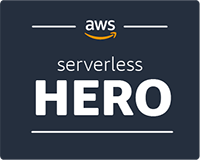 Emrah Şamdan, Senior Product Manager at Serverless Inc.
Ankara, Turkey
Hero since 2020
Emrah Şamdan is Senior Product Manager at Serverless Inc.. In order to expand the serverless community globally in the times of a pandemic, he co-organized the quarterly-held ServerlessDays Virtual. He's also a local community organizer for AWS Community Day Turkey, ServerlessDays Istanbul, and bi-weekly meetups at Cloud and Serverless Turkey. He's currently part of the core organizer team of global ServerlessDays, and is continuously looking for ways to expand the community.
As a part of his job at Thundra, he talks with many serverless developers, diagnoses and solves many problems, and removes barriers in front of serverless adaptation. He frequently writes about serverless and cloud-native microservices on the Thundra blog and also on Medium. Emrah speaks at many international conferences on serverless observability, chaos engineering, DevOps transformation with serverless, and more.


LinkedIn

Twitter

Medium
What is the AWS Heroes Program?
The AWS Heroes program recognizes a vibrant, worldwide group of AWS experts whose enthusiasm for knowledge-sharing has had a real impact within the community. Heroes go above and beyond to share AWS knowledge via social media, blog posts, videos, open source projects, events, user groups, and more.