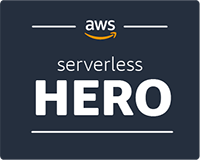 Eric Hammond, Internet Startup Technologist
Los Angeles, USA
Hero since 2014
Eric Hammond has been an active user and supporter of AWS since 2007. An early pioneer in creating community AMIs for Ubuntu, Eric introduced the concept of user-data scripts for Amazon EC2 instance initialization. Eric publishes articles on Alestic.com, his tech blog about practical uses of AWS, and actively discusses and promotes AWS as @esh on Twitter. Eric has built and led successful technology for a number of early stage Internet startups in the Los Angeles area including Citysearch.com, Stamps.com, Rent.com, and his current company, Archer Education, which runs entirely on AWS.


Twitter

LinkedIn

Blog
What is the AWS Heroes Program?
The AWS Heroes program recognizes a vibrant, worldwide group of AWS experts whose enthusiasm for knowledge-sharing has had a real impact within the community. Heroes go above and beyond to share AWS knowledge via social media, blog posts, videos, open source projects, events, user groups, and more.