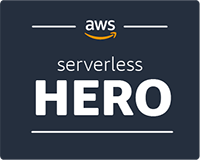 Kyuhyun Byun, Software Engineer at Danggeun Market
Seoul, Korea
Hero since 2020
Kyuhyun is a leader of the AWSKRUG Serverless Group and the CircleCI Korea User Group. He is a software engineer at Danggeun Market and was previously CTO at Movilest.
Kyuhyun is interested in serverless architecture using AWS Lambda and AWS Glue, and he enjoys building real-time services and data pipelines in Go. He is a serverless specialist who speaks at various conferences and user groups, and he also delivers hands-on labs.

Kyuhyun has years of experience in database migration, resolving practical issues on RDS PostgreSQL to Aurora PostgreSQL and RDS MySQL to Aurora MySQL. He is also an expert in designing DynamoDB schema to handle massive traffic—he has migrated billions of relational data to DynamoDB. Now, Kyuhyun focuses on reducing management time via serverless services.


GitHub

LinkedIn

Blog

AWSKRUG Serverless Group
What is the AWS Heroes Program?
The AWS Heroes program recognizes a vibrant, worldwide group of AWS experts whose enthusiasm for knowledge-sharing has had a real impact within the community. Heroes go above and beyond to share AWS knowledge via social media, blog posts, videos, open source projects, events, user groups, and more.