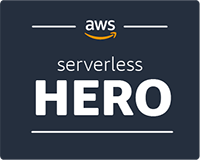 Peter Sbarski, VP of Education & Research at A Cloud Guru
Melbourne, Australia
Hero since 2018
Peter Sbarski is VP of Education & Research at A Cloud Guru and the organizer of Serverlessconf, the world's first conference dedicated entirely to serverless architectures and technologies. His work at A Cloud Guru allows him to work with, talk and write about serverless architectures, cloud computing, and AWS. He has written a book called Serverless Architectures on AWS and is currently collaborating on another book called Serverless Design Patterns with Tim Wagner and Yochay Kiriaty.
Peter is always happy to talk about cloud computing and AWS, and can be found at conferences and meetups throughout the year. He helps to organize Serverless Meetups in Melbourne and Sydney in Australia, and is always keen to share his experience working on interesting and innovative cloud projects.
Peter's passions include serverless technologies, event-driven programming, back end architecture, microservices, and orchestration of systems. Peter holds a PhD in Computer Science from Monash University, Australia.


Twitter

GitHub

LinkedIn

Medium
A Cloud Guru

Serverless Architectures on AWS
What is the AWS Heroes Program?
The AWS Heroes program recognizes a vibrant, worldwide group of AWS experts whose enthusiasm for knowledge-sharing has had a real impact within the community. Heroes go above and beyond to share AWS knowledge via social media, blog posts, videos, open source projects, events, user groups, and more.