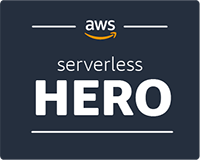 Serkan Özal, CTO and Founder of Thundra
Istanbul, Turkey
Hero since 2020
Serkan Özal is the CTO and founder of Thundra, a serverless-centric debugging, monitoring, and security solution for applications. He has 10+ years of expertise in software development and is a Ph.D. candidate at METU. He is an AWS DevOps Pro Certified Engineer and has a patent on distributed environments. He mainly works on serverless architectures, distributed systems, and monitoring tools.
For years, Serkan has published some of his work as open-source tools and libraries on his GitHub account to be used and contributed to by the community. Serkan writes technical blog posts both on his Medium account and the Thundra blog regularly. He also actively shares his thoughts (mostly about AWS, serverless, and monitoring), research, and works on many social media platforms—you can contact him through Twitter to talk about serverless, microservices, monitoring tools and distributed systems, or to just say "Hi".
In addition to his responsibilities at Thundra, Serkan speaks at international conferences and moderates serverless workshops. He's also a co-organizer of the Cloud and Serverless Turkey Meetup and was part of the team that organized ServerlessDays İstanbul in 2019.

GitHub

Twitter

Blog
What is the AWS Heroes Program?
The AWS Heroes program recognizes a vibrant, worldwide group of AWS experts whose enthusiasm for knowledge-sharing has had a real impact within the community. Heroes go above and beyond to share AWS knowledge via social media, blog posts, videos, open source projects, events, user groups, and more.