Security
Leaders of successful security organizations recognize that security leadership is a collective pursuit. Here, CISOs offer their approaches to establishing a culture of security within their organizations, and how they're positioning security as an enabler to the business.
---
global conversations with security leaders
Jason Chan, Vice President of Information Security, Netflix
In the first episode of "Verified: Presented by AWS re:Inforce," Steve Schmidt, Chief Information Security Officer for AWS, sits down with Jason Chan, VP of Information Security at Netflix, to talk security strategy, building a security program, Zero Trust Access and cats as a unique threat model.
Verified is a new AWS Security video series where security leaders share insights on cybersecurity, privacy and the cloud.
global conversations with security leaders
Emma Smith, Director of Global Cyber Security, Vodafone
Emma discusses security as a business enabler, the evolution of Vodafone's security organization, diversity and inclusion, and maintaining team culture in a virtual environment in episode two of AWS Verified.

Chief Information Security Officer (Former)
Brian Lozada, Dataminr
Brian shares some of the methods he uses to establish security as an enabler to the business, including how he aligns security with data science and development teams.

Chief Executive Officer
Marten Mickos, HackerOne
Marten explains the role of autonomy and upward mobility in security talent management, and the trend towards viewing security as everyone's job within the organization.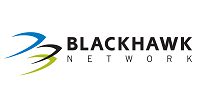 Chief Information Security Officer
Vijay Bolina, Blackhawk Network
Vijay describes the importance of embracing remote teams as a means to creatively solving the security talent gap, along with leveraging automation to offload mundane security tasks.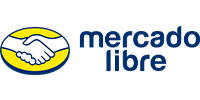 Director of Cyber Security (CISO), Mercado Libre
Jorge O'Higgins, Mercado Libre
Jorge stresses the importance of engaging security teams in decisions and direction, and how autonomy and freedom can help security teams create a culture of security.

---
How do you take your teams to the cloud?
It's less expensive to reskill and scale up your current staff than it is to hire new teams.