Customer Use Cases
Enhancing customer experiences with AI
Discovery has a wide range of content that appeals to a broad base of customer audiences and wanted to help customers find curated content that matched their specific interests. As opposed to offering viewers a generic set of content, learn why Discovery turned to Amazon Personalize to enable tailored content suggestions for their Discovery+ streaming platform users.

Enhancing the fan experience with Amazon Personalize
Bundesliga, Germany's premier football league (aka Deutsche Fußball Liga (DFL)), leverages Amazon Personalize to create an individualized, regionalized and personalized experience for their fans resulting in 17% longer sessions, higher watch count of their videos, and higher retention.

Creating personalized app content using AI
To support their goal of delivering the best possible experiences for their users to play fantasy sports, FanFight used Amazon Personalize to build personalized recommendations and boost the average number of contest joins per user by 12%.

Improve customer experience using Amazon Personalize
When Pomelo, a leading omnichannel fashion brand, needed to enhance online and offline customer shopping journeys, they used Amazon Personalize to deliver unique experiences to customers at scale.

Amazon Personalize Customers
SHOWROOM is a Japanese live streaming platform where thousands of people, including Japanese Idols such as AKB48 and NOGIZAKA46, regularly stream. The connection that is created between streamers and viewers is a unique experience at the core of the company's business model.

"By using Amazon Personalize we were able to quickly deploy real-time customized performer recommendations to our new users. Amazon Personalize recommendations have increased livestream viewing by 60% among new users as compared to our legacy popularity-based recommendation system."

Kengo Senuma, AI Team Manager, SHOWROOM Inc.

Marc O'Polo, one of the leading modern casual and sustainable lifestyle brands in the global premium segment, prides itself on being at the forefront of technical innovations. The company was looking for a way to give product recommendations to several hundred thousand customers subscribed to their newsletter campaigns.

"Amazon Personalize allows us to recommend popular or similar items based on our customers' previous purchases. Since implementing Amazon Personalize to deliver personalized product recommendation emails, one third of transactions based on these newsletters contain at least one of the recommended products. Overall, we achieved a 56% improvement in product purchases as compared to our standard customer e-mails."

Steffen Sandner, Director Digital Intelligence, Marc O'Polo

GrocerApp is an affordable online supermarket that allows users to order grocery items for delivery. The company wanted to enable customers to quickly find the most relevant products and add them to their carts.

"We leveraged Amazon Personalize to provide product recommendations to customers on our apps using customer purchase data. With Amazon Personalize, we have achieved a massive 17% increment in the average order value, enabling us to fill customer orders immediately while increasing the overall basket size."
Hassaan Sadiq, CTO, Co-founder, GrocerApp

Intuit is a business and financial software company that develops and sells financial, accounting and tax preparation software and related services for small businesses, accountants and individuals.

"With Amazon Personalize, we were able to quickly design and launch a recommendation engine for Intuit's Mint budget tracker and planner app. Using customer profile and behavioral data, with machine learning, the service helps deliver the right financial offer to the right customer at the right time, based on their spending habits, lifestyle, and goals."
Qiang Zhu, Director of Data Science


MECCA brings our customers the best in global beauty across our retail stores and online channels in Australia and New Zealand. We've created a unique shopping experience for our customers in our 100+ stores, with an extensive collection of products from over 100 beauty brands, and exceptional service and beauty expertise.

"At MECCA it's about earning and keeping customer trust. We have challenged ourselves to translate our highly personalized in-store service to our online experience. A fast and effective PoC with Amazon Personalize, led by the MECCA technology and CRM teams, in collaboration with our partner Servian, demonstrated how much we could achieve without developing our own recommendation engine. Since integrating Personalize, we are seeing our customers respond positively to the new recommendations with a 65% increase in e-mail click-through rates and a corresponding increase in email revenue relating to the products recommended by Personalize. To personalize our customer experience further, we are now extending the use of Personalize to additional areas including our website."

Sam Bain, MECCA eCommerce & CRM Director

Cencosud is a multinational retail company, the largest retail company in Chile, and the third largest listed retail company in Latin America. Cencosud manages its value chain using a business model based on four pillars: environmental development, climate change management, employee development, and sustainable offering, which has allowed it to add sustainability to its business model. Cencosud chose Amazon Personalize to create a personalized shopping experience for online shoppers.

"The scalability and what could be achieved by using the service, as well as the option to test without having to develop large and expensive projects, led us to choose Amazon Personalize. In the first two months, Jumbo registered a 136% increase in click-through rate, 257% increase in revenue, 98% increase in average ticket value, and a 105% increase in conversion compared with their prior non-ML driven approach."

Javiera Valenzuela Rivera, CRO Coorporate Lead - Cencosud

KEEN is a values led, independently owned outdoor footwear brand with a mission to responsibly create original and versatile products, improve lives, and inspire outside adventure. Founded in 2003, KEEN ignited a revolution in the footwear industry with the introduction of the Newport sandal, launching the concept of Hybrid footwear into the market and setting KEEN on a path of driving consistent product innovation that exists today.

"Over the past two years KEEN has been working to improve the way we engage our customers to bring them increasingly relevant content for their outdoor footwear needs. Our goal is to educate our customers on the best footwear options based on their desired outdoor activities. To really bring this capability to life we turned to AWS and our partnership with Data in the Raw and develop a solution powered by Amazon Personalize to use purchase and browsing history to best tailor recommendations and content for our customers along their purchasing journey. With the initial use we looked to improve the experience for our browse abandon customers through our email program. Initial results are encouraging; our open rates, Rev/M Sends, and Opt out Rates were very healthy to begin with but with the implementation of Amazon Personalize, we are seeing, email CTR is up 67% over our control messaging. Rev/M Sends is up 49%, and because the content is even more relevant, our Opt out Rate has dropped 36%. But where the rubber hits the road for me is on revenue. Test emails have shown a 12.5% increase in revenue versus the control. It is clear that AWS has given us another 'arrow in our quiver'. My only regret is this capability didn't exist two years ago when we started this journey."
Kristina Smith, Director Global Digital Marketing - KEEN Inc.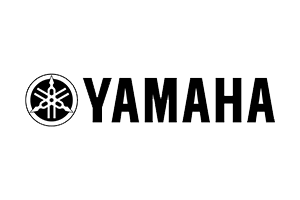 Yamaha Corporation of America (YCA) offers a large assortment of high-quality musical instruments and audio products to U.S. customers. Their products include Keyboard, Guitar, Winds and Strings, Percussion, Professional Audio and Consumer Audio.

"Amazon Personalize saves us up to 60% of the time needed to set up and tune the infrastructure and algorithms for our machine learning models when compared to building and configuring the environment on our own. It is ideal for both small developer teams who are trying to build the case for ML and large teams who are trying to iterate rapidly at reasonable cost. Even better, we expect Amazon Personalize to be more accurate than other recommender systems, allowing us to delight our customers with highly personalized product suggestions during their shopping experience, which we believe will increase our average order value and the total number of orders."
Ishwar Bharbhari, Director of Information Technology - Yamaha Corporation of America
ABLY is a hot Korean startup with a transformative approach to ecommerce and apparel. Using our mobile apps we bring celebrity style and fashion from Instagram into the hands of millions with about 2,000 daily product uploads.

"At ABLY, we are transforming the apparel industry with our approach to ecommerce. With more than 6 million app downloads, 300,000 unique daily active users, and $180M annualized GMV, we needed to rethink how we generate repeat purchases and increase cart size to continue our accelerated growth. At ABLY, we are now using Amazon Personalize in our front app page to create individualized recommendations for our customers based on their browsing and purchase history. The results are exceeding expectations and we are amazed at the speed and performance of the recommendation model. For startups like us with limited resources and capacity, Amazon Personalize is a breakthrough—enabling us to build sophisticated personalization capabilities with no prior machine learning experience."
Yujun Kim, CTO - ABLY

Pomelo Fashion is a leading omnichannel fashion brand based in Bangkok, Thailand, with a global customer base.

"Our goal is to be the best omnichannel company in Southeast Asia. We work relentlessly to make that dream a reality by constantly improving the customer experience at all stages through the shopping journey, both offline and online. We use Amazon Personalize to deliver a unique shopping experience to our many customers across the globe. Amazon Personalize allows us to seamlessly provide this personalization at scale. For Pomelo, Amazon Personalize is not just powerful but transformational in today's e-commerce world!"

Paulo Almeida, Vice President of Engineering - Pomelo Fashion

Ateam Inc. is a Japanese company with several lines of business including an online bicycle store called "cyma."

"Our cyma store delivers fully assembled bicycles directly to customers' doorsteps. Our growing business aims to be a leader in Japanese bicycle e-commerce, a goal that we're aiming to achieve through our excellence in recommending products according to users' personalized needs. We decided to use Amazon Personalize as a cost effective, highly compatible solution for our personalization needs. In addition to using the recommendation results from Amazon Personalize for our website, we plan to utilize the insights from Amazon Personalize in our sales flow. We are excited for upcoming features and services from Amazon Personalize and AWS."

Masahiro Funakoshi, Director Vice President of Engineering - Ateam Lifestyle Inc.

FanFight is one of India's largest and most prominent fantasy sports companies, with over 5M users.

"We started FanFight in 2018 to bring disruption to the fantasy sports world in India. We pride ourselves on our customer focus and always seek to deliver the best experience for our users.

For initial years our goal was to build a scalable platform and give the best possible experience for the users to play fantasy sports games on our platform. With time we grew from 1 Million users in 2018 to 5 Million+ Users in 2020 and now we wanted to build a personalized experience for each user for better conversions. On our platform users have a variety of contests to play and it takes time for users to navigate and make decisions; we wanted to simplify this and make their decision-making process as seamless as possible. To solve this we used Amazon Personalize to build personalized recommendations for each user and recommend the most relevant contest on the first page. With Amazon Personalize, we were able to deliver the best possible contest recommendations based on user's playing history and also used it to upsell and cross other similar contests. This feature helped us improve the average number of contest joins per user by 12% and also improved the average transaction value of gameplay by 8%."
Mukul Anand, VP Product at FanFight


Proud digital partner to some of the biggest names in sport, Pulselive create experiences sports fans can't live without, whether that's the official Cricket World Cup website or the English Premier League's iOS and Android apps.

"We're focused on how we can use data to personalise and enhance the online fan experience for our clients through the Pulselive Platform. With Amazon Personalize, we're now providing sports fans personalised recommendations enabled by machine learning. We don't consider ourselves machine learning experts, but found Personalize to be straightforward and the integration was complete in a few days. For one of our clients, a premier European football club with millions of fans globally, we immediately increased video consumption by 20% across their website and mobile app. Their fans are clearly embracing the new recommendations. Leveraging Amazon Personalize, we will be able to further push the limits in building data driven 1-to-1 personalised experiences for sports fans everywhere."

Wyndham Richardson, Managing Director & Co-Founder - Pulselive

TVNZ is New Zealand's state-owned, commercially funded broadcaster. TVNZ's all about sharing the moments that matter - whether it's breaking news, following adventures, sharing stories or putting smiles on faces. Each day, TVNZ reaches more than 2 million New Zealanders through TVNZ 1, 2, DUKE, TVNZ OnDemand and children's platform HEIHEI.

"The TVNZ OnDemand platform provides New Zealanders with online access to a wide range of high quality local and international content, free of charge, on their devices of choice. With hundreds of shows available to stream at any time, one of the big challenges is to help each viewer find the content best suited to their individual tastes. With Amazon Personalize, we were able to quickly generate and evaluate show recommendations and start seeing the value of using a managed service. Since then, we have rolled out Amazon Personalize at the core of our personalisation engine for TVNZ OnDemand, and by A/B testing each new personalisation feature, we have seen significant improvements in key viewer engagement metrics. At the same time we've reduced time and costs associated with supporting our legacy, custom built recommendation engine, freeing up our developers to focus on value add initiatives. The online viewer of today expects a personalised experience, and with Amazon Personalize we are now delivering on that expectation."

Nathan Wichmann, Product Manager, TVNZ OnDemand

Coursera is a leading provider of universal access to the world's best education, partnering with over 190 top universities and organizations to offer courses online to its more than 40 million users.

"Every learner comes to Coursera with a unique set of educational goals. With over 4,000 classes available, the challenge is tailoring the experience to the personal interests of every user. Amazon Personalize allows us to adapt to individual preferences in real-time, providing highly relevant recommendations that engage our learners. Within a few weeks we were able to develop and deploy the Amazon Personalize model into production with the benefits of automatically scaling for our 40 million users."

Mark Chamness, Director, Data Science & Machine Learning - Coursera

RBmedia is a global leader in spoken audio content and digital media distribution technology that reaches millions of consumers.

"Our customers are far more likely to engage with personalized content recommendations that are tailored to them and their particular needs, especially when they're given hundreds of thousands of titles to choose from. Amazon Personalize made it easy to build, train and deploy a personalization system at scale, without the need of utilizing extensive resources and specialized expertise."
Mike Pyland, CTO - RBmedia

Pathé Thuis is the leading VOD provider in the Netherlands for new theatrical releases, with over 2500 titles.

"At Pathé Thuis we're always working to help our users find more relevant and delightful content based on their own preferences. But finding the right recommendations for our customers from our large and ever expanding catalog, with new content being added frequently, is hard. With Amazon Personalize, we're able to easily train sophisticated, custom machine learning models on our data to rapidly produce more relevant movie recommendations for our customers. We were able to integrate Amazon Personalize easy-to-use APIs into our existing workflows and immediately see business value, something that would have been impossible to create from scratch with such a small and agile team. Now we can easily delight our customers with personalized content recommendations at scale."
Ivar Vermeulen, Head of Platform - Pathé Thuis

Spuul is an Over-the-top (OTT) platform delivering Indian movies and TV shows to an audience worldwide.

"With thousands of movies and TV shows selection, it is a challenge to surface the most relevant programs to our viewers. To enable faster and more efficient content discovery, we want to deliver the highest quality content recommendations that are tailored to individuals' interests and preferences. Amazon Personalize enables us to easily and quickly implement a recommendation engine. Despite having no prior experience in AI/ML, it only took us 3 days to understand the service, create a first data set, and generate a recommendation. With Amazon Personalize, we will be able to provide every consumer with a personalized viewing experience."
Daniel Muller, Head of Cloud Infrastructure - Spuul
PATH's mission is to end homelessness for individuals, families, and communities. PATH envisions a world where every person has a home. PATH helps people find permanent housing while providing case management, linkages to medical and mental healthcare, benefits advocacy, employment training, and other services to help them maintain their homes stably. Since 2013, we have connected more than 8,500 people to permanent homes.

"With the integration of Amazon Personalize, we have been able to match over 550 individuals experiencing homelessness with housing as part of our LeaseUp program. This innovative web portal has allowed PATH and the LeaseUp team to engage more than 1,100 landlords and make available nearly 2,000 units, connecting those in need with available housing units. Amazon Personalize captures relevant information about available units of housing so case managers can recommend the best possible housing option to their clients. With improved outcomes powered by Amazon Personalize we are now taking our platform to help the more than one hundred thousand homeless throughout the state of California find a home."

Joel John Roberts, CEO, PATH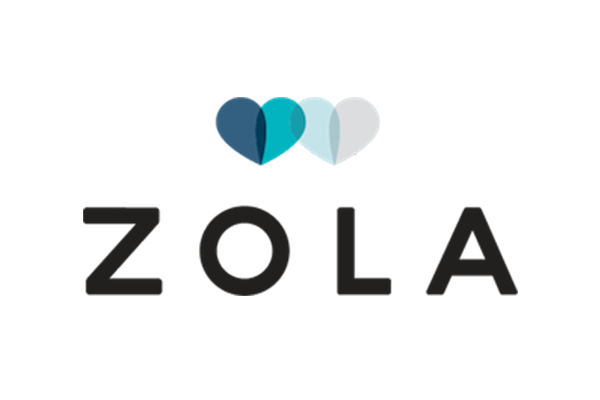 Zola is the fastest growing wedding company in the country using design and technology to create the easiest wedding planning and registry experience for couples getting married today.

"At Zola, we develop innovative wedding planning tools to serve couples. We want to be there along the entire wedding journey and provide the best possible recommendations to our customers based on their style, interests, or preferences. Until now, those recommendations have been implemented via rule-based ranking, popularity, or, more recently, via a similarity model calculated offline. These methods were difficult to maintain and scale. Amazon Personalize provides us with state-of-the-art algorithms and an end-to-end personalization solution that enables us to respond to customer actions in real-time. Being a small team, using Amazon Personalize will allow us to quickly deliver solutions that would have otherwise taken a much larger team and several months' development time."
Stephane Bailliez, VP of Engineering - Zola.com

Data in the Raw helps online retailers and content producers build scalable analytics and machine learning infrastructures. With just one JavaScript tag, Data in the Raw can start automatically capturing users' unfiltered web data, from which they create a custom behavioral CRM on AWS. That CRM can be used with business intelligence software and can help enable personalization, conversion rate optimization, user experience/user interaction analysis, attribution modelling, and more. The company describes their offering as a self-service big data pipeline to AWS.

"In this time of one-size-fits-all personalization and expensive customer data platforms, Data in the Raw is different. Unlike other platforms that sell users back their own data, our affordable pricing already includes ownership of raw clickstream data. With the recent release of Amazon Personalize, our clients are now shifting away from boring and bloated personalization platforms to build experiences that reach their customers more efficiently. Not only do our clients save thousands of dollars using Data in the Raw and Amazon Personalize, they have ultimate control over their own data and freedom to build what works for them. With our core values of data democratization, Data in the Raw and Amazon Personalize are the perfect match."
Andrew Duffle, Co-Founder - Data in the Raw
NAVITIME is the leading provider of navigation technology and services in Japan.

"NAVITIME is committed to delivering the most pertinent and up-to-date travel information for all our users. Beyond just getting users from one spot to the next, NAVITIME takes into consideration their previous trips and traveling preferences, and uses that information to offer personalized experiences and discover businesses around them. We believe that Amazon Personalize offers an efficient solution that will help us drive relevant, contextual recommendations, and further improve our overall user experience."
Ikuo Odanaka, General Manager of Development Department - NAVITIME

The Subway restaurant chain offers guests in over 100 countries quality ingredients and flavor combinations with nearly 7 million made-to-order sandwiches created daily.

"At Subway, guest experience matters. Using Amazon Personalize, we can quickly deliver personalized recommendations for our endless varieties of ingredients and flavors to fit the unique lifestyles of our busy guests. Amazon Personalize lets our team use simple API calls to curate recommendations without requiring machine learning expertise. We are looking forward to continuing to work with Amazon Personalize to provide the best experience to our guests who want to eat fresh. We have already successfully tested using Personalize to provide recommendations to guests making orders from our app, and are excited to expand into personalized app notifications in the near future."
Neville Hamilton, Interim Chief Information Officer - Subway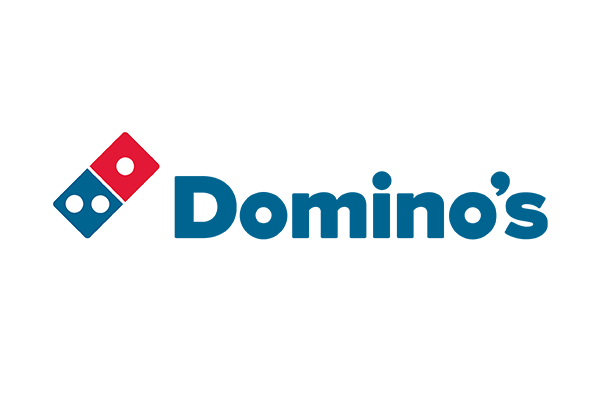 Domino's Pizza Enterprises Ltd (DPE) is one of the largest pizza businesses in the world; their vision is to be the leader in deliveries in every neighborhood.

"The customer is at the heart of everything we do at Domino's and we are working relentlessly to improve and enhance their experience. Using Amazon Personalize, we are able to achieve personalization at scale across our entire customer base, which was previously impossible. Amazon Personalize enables us to apply context about individual customers and their circumstances, and deliver customized communications such as special deals and offers through our digital channels."
Allan Collins, Group Chief Marketing Officer - Domino's Pizza Enterprises
Discovery Education (DE) is the worldwide edtech leader whose state-of-the-art digital platform supports learning wherever it takes place. Through its award-winning multimedia content, instructional supports, and innovative classroom tools, Discovery Education helps educators deliver equitable learning experiences engaging all students and supporting higher academic achievement on a global scale. Discovery Education serves approximately 4.5 million educators and 45 million students worldwide, and its resources are accessed in nearly 100 countries and territories.

"Our goal is to use machine learning to better match what we know about our educators, and what we know about our students, and how our platform is being used, to make a better, more personalized recommendation. In turn, this allows teachers to spend more time with their students, and less time looking for content. By using Amazon Personalize, we are able to personalize our K12 learning platform through a "Just For You" reel on the homepage to connect educators with a unique, personalized set of resources based on grade level, preferences, and resources. As a result, we have seen a 229% increase on click-through-rate with resources on the homepage, as well as a 220% increase to our high-value interactions with content, such as assigning, downloading, and sharing. For us we feel like we're just in the early innings of using machine learning and what personalization can help us achieve"

Pete Weir, Chief Product Officer at Discovery Education

Learn how to get started
Refer to the developer guide for instructions on using Amazon Personalize.

Learn more

Sign up for a free account
Instantly get access to the AWS Free Tier.
Sign up
Start building in the console
Get started building with Amazon Personalize in the AWS Management Console.

Get started