IoT Events and Partner News
Unlock today's insights and transform tomorrow's outcomes with AWS IoT and our partners
The Internet of Things (IoT) is helping organizations build a competitive advantage by enabling greater operational efficiency and the creation of new revenue streams. To get the most value out of your IoT efforts you need the experience and expertise to build a cohesive IoT solution that harnesses data collected at the edge and drives to your targeted outcomes.
By working with an APN Partner, you can take advantage of solutions to streamline your IoT projects, reduce the risk of your efforts, and accelerate time to value.
---
Join Us! Register to attend an AWS IoT or APN Partner event
Jumpstart cloud-connected computer vision
and ML designs with NXP, Toradex, and AWS
February 6, 2020 | Online
Deep Learning and artificial intelligence (AI) advancements enable manufacturers to leverage many new vision-based capabilities to control quality, manage supply and demand, classify and sort, and ground-truth validate for factory and process automation. AWS, Toradex and NXP are collaborating to simplify the development of computer vision and machine learning solutions for IoT devices at the edge, even when the cloud connectivity is not available.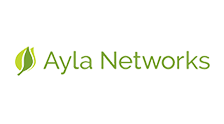 Business Models and innovation of Smart Connected Appliances
Mar 26, 2020 | Chicago, IL, USA

Discover the value of IoT-connected products in driving higher, profitable unit sales, reduced operating costs and delivering enhanced customer experiences.
Amazon re:MARS
June 16-19, 2020 | Las Vegas, NV, USA
re:MARS is an AI event covering a diverse array of topics and themes related to Machine Learning, Automation, Robotics, and Space.
Discover the latest from AWS and APN Partners