Storage for Windows-based Workloads
Migrate your storage for Windows-based workloads to AWS
If you are like most organizations, you run business-critical Windows-based workloads on NAS hardware on-premises. These NAS arrays burden IT with high CapEx, complex management, difficulty in scaling, and hardware that needs to be replaced every 3-5 years.
With these on-premises challenges, you want to move to the cloud to gain agility, security, and cost savings. For Windows-based workloads, Amazon FSx for Windows File Server provides the first and only fully managed Windows-native file system, delivering the compatibility, features, and performance needed to run Windows-based workloads in the cloud.
If you want to lift-and-shift your Windows-based workloads to the cloud, there's no easier path than moving your storage to Amazon FSx for Windows File Server.
Accelerate Migration
Move your Windows-based applications to AWS to benefit from the scale and performance of the cloud, operate more securely, and save substantial costs

Seamless Integration
You can move your storage to AWS without making any changes to your applications. AWS provides a native Windows file system with the features that your applications rely on

Save Money
Pay for only what you use, with no hardware or software licenses to worry about. AWS provides fully managed storage, reducing the time and resources to operate your applications

Many organizations have home directories and team shares. These organizations typically need shared access to common data sets with hundreds or thousands of users. You can use Amazon FSx for Windows File Server to create a file system that is accessible by up to hundreds of thousands of users, and establish permissions at the file or folder level. You can easily move existing home directory workloads to Amazon FSx.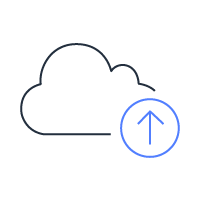 Migrate Windows applications to the cloud

Many Windows-based applications and workloads, such as ERP, CRM, and custom-built .NET applications, require shared file storage provided by Windows-based file systems (NTFS) and that use the SMB protocol. Amazon FSx is built on Windows Server and provides you with the native Windows file system features and performance that your applications need from a file store. By providing fully managed native Windows file shares with features like Microsoft AD, DFS Namespaces, DFS Replication, and automatic backups, you can easily migrate Windows-based applications to AWS.

Media and entertainment workflows

Media workflows like media transcoding, processing, and streaming often depend on shared Windows file storage with consistent performance. Amazon FSx for Windows File Server provides you with a shared file system with the high throughput and low latencies these Windows workloads require.

Data analytics applications consume a high volume of data from a variety of sources, and typically require access from tens to thousands of compute instances. By providing scalable file systems with high throughput and low latencies, Amazon FSx allows you to run data-intensive analytics workloads, like business intelligence and data visualization applications.

Web serving and content management

Content management and web serving applications, like Microsoft Internet Information Services (IIS) and WordPress, store and serve files for websites and internal portals. These applications use shared file storage because multiple web or content servers typically need access to the same files. Amazon FSx is ideal for these workloads because it provides a file system that can be accessed across thousands of instances simultaneously.

Software development environments

Software development environments include source code and build repositories that reside on shared file storage to support many developers working on the same projects. Amazon FSx enables you to easily move to in-cloud development with no changes to your development workflows by providing shared file storage that is accessible to your developers and their environments.