Bringing technologists together to connect, collaborate, and learn about AWS
Whether it's exploring the cosmos, researching life-saving cures, or hosting petabyte-scale apps, the cloud is revolutionizing how we work and live. Join the innovators who are building the future with secure, AI-ready cloud services. Connect with colleagues and peers, see what digital transformation looks like, and discover how cloud-based skills empower the workforce of today and tomorrow. The AWS Public Sector Summit Ottawa is a chance to get inspired, dive deep, and begin to build.

What to expect
Networking
Meet with other public sector customers from government, education, and nonprofits. Hear how your peers overcome challenges and share best practices for migrating to the cloud.
Connect with Experts
Connect with our Canadian public sector partners or meet with one of the AWS experts at the AWS booth.
Get Inspired
Hear inspiring stories from our customers, participate in learning opportunities, discover new solutions at our Expo Hall, and get trained on our latest services.
Keynote Speakers
GLENN GORE, CHIEF ARCHITECT, Amazon Web Services
As the Chief Architect for Amazon Web Services, Glenn is responsible for creating architectural best practices and working with customers on how they use the cloud to transform their own organizations.
Glenn is a hands-on technologist with more than 20 years of experience in the technology industry. Prior to joining AWS, Glenn was the CTO of WebCentral where he worked on highly scalable web platforms and big-data systems for customers. He also held roles at OzEmail and UUNET the world's largest network provider.
ALEX BENAY, CHIEF INFORMATION OFFICER, Government of Canada
Alex Benay is a Deputy Minister at the Treasury Board of Canada Secretariat and the Chief Information Officer of Canada.
Alex has a B.A. in History from the University of Ottawa. He was recently named to Apolitical's international list of the 100 most influential people in digital government. He is also the author of Canadian Failures, an anthology of essays from prominent Canadians openly talking about failure, and Government Digital, an in-depth look at how modern governments are tackling digital change.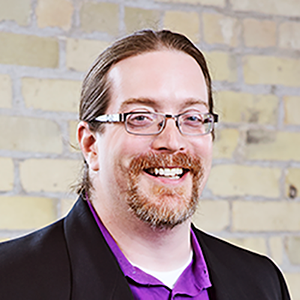 NICK ODDSON, CHIEF TECHNOLOGY OFFICER, D2L
Nick brings over twenty years of design and enterprise-level software experience to his role as Chief Technology Officer. He's responsible for guiding D2L's product team as they continue to scale and develop the company's industry-leading learning solutions.
During his fifteen-year tenure at another Waterloo-based software company, Nick supervised an engineering organization of more than one thousand employees distributed globally across forty offices. He worked extensively with customers and sales support teams around architecture, SaaS enablement, technical analysis of systems integrations, and optimization of deployments and implementations. Beginning in 2005, he took responsibility for the organization's enterprise products. This included overseeing technical design and architecture evolution, overall product strategy, and further expanding the product portfolio with complimentary offerings.
In addition to supporting local startups as part of Communitech's HYPERDRIVE incubator, Nick has also mentored young entrepreneurs through the University of Waterloo's VeloCity program. He was a 2013 recipient of the Region of Waterloo's Top 40 Under 40 Award in recognition of his contributions to the local arts and technology communities.
Nick studied Computer Science and Physics at the University of Waterloo.

MOHAMED FRENDI, DIRECTOR OF IT, INNOVATION, SCIENCE AND ECONOMIC DEVELOPMENT CANADA, Government of Canada
Mohamed Frendi is the IT Director at Innovation, Science & Economic Development Canada and responsible for the Research, Development, and Analytics Directorate. In his current role, Mohamed oversees the successful delivery of workloads to the cloud, including leading the government of Canada's API store, as well as the analytics team. Mohamed has a Master's in Computer Science and in Project Management, and a PhD in Cognitive Sciences.

Feature topics
Dive deep into your areas of interest or join a starter session on a new discipline. Discover new AWS services and features, best practices, engaging demos, and more.

Machine Learning
Hybrid Cloud
Database Migration

Security
Summit Pre-Day
Join us on 14 May 2019 for our Summit Pre-Day for bootcamps, exam prep, and AWS GameDay.


APN Partners
If you are an AWS Partner Network (APN) Partner and interested in joining us for Partner Pre-Day on 14 May 2019.

We Power Tech Luncheon
Join a panel of exert technical leaders to explore how technology can be used to reach customers with limited access. Attendees will leave with solutions on how to prioritize inclusion and drive results.
Carla Qualtrough, Minister of Public Services and Procurement and Accessibility, Government of Canada
Alan Harnum, OCAD University
Sam Chandrashekar, D2L
Roger Beatty, CNIB