Join Tara Walker in our newest series, AWS Tech Bytes, where she will provide weekly 15 minute technical how-to's for developers based on your most common questions, and the solutions you are most interested in building. She will explore development topics related to Serverless, Mobile, Artificial intelligence, IoT, Gaming and More. Tweet Tara (@taraw) your Tech Byte request!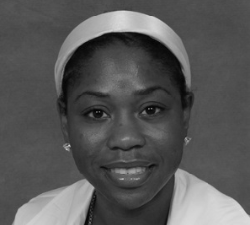 Tara Walker is a Technical Evangelist and Developer at Amazon Web Services (AWS). Currently, Tara focuses on helping software engineers, developers and programmers build cloud solutions for mobile, web, IoT, gaming, devops and cross-platform apps with Amazon Web Services leveraging various languages and platform technologies.
Tara is a self-proclaimed Geek Girl who is an ardent developer, enthusiastic software engineer and impassioned technical evangelist keen on software development/engineering and technical strategies who loves tackling big challenges, and making a difference in people's lives via technology.

Twitch is the leading social video platform and community with both on demand and live streaming content of video gaming, eSports competitions, creative content, music broadcasts and now live coding. Join AWS on Twitch every week for interactive live coding from building serverless applications to building your first cloud connected robot.