Healthcare
Change Healthcare
Change Healthcare is a leading independent healthcare technology company that provides data and analytics-driven solutions to improve clinical, financial and patient engagement outcomes in the U.S. healthcare system.
"At Change Healthcare, we believe that we can make healthcare affordable and accessible to all by improving the timeliness and quality of financial and administrative decisions. This can be achieved by the power of machine learning technology to understand more from our data. But unlocking the potential of this information can often be difficult as it's siloed in tables and forms that traditional optical character recognition hasn't been able to analyze. Amazon Textract further advances document understanding with the ability to retrieve structured data in addition to text, and now with the service becoming HIPAA compliant, we'll be able to liberate the information from millions of documents and create even more value for patients, payers, and providers."
Nick Giannasi, EVP and Chief AI Officer - Change Healthcare

Roche
"Roche's NAVIFY decision support portfolio provides solutions that accelerate research and enable personalized healthcare. With petabytes of medical PDF documents being generated in hospital systems every day, we needed a document extraction service to handle documents that have no standardized format. Amazon Textract provides the functionality to help us extract text from medical documents, so that we can then apply Natural Language Processing (NLP) to build a comprehensive, longitudinal view of patients, and enable both decision support and population analytics."

Ram Balasubramanian, Sr. Director of Software Engineering - Roche Diagnostics Information Solutions
Insurance
Symbeo, a CorVel Company
As an industry leader for over 30 years, Symbeo, a Corvel company, helps businesses everywhere acheive true AP automation. Their intelligent solutions pull the tedious tasks into trusted workflows so teams can focus on greater initiatives and goals. For instance, health insurance companies need to extract key data from volumes of documents. Manual data entry of claims is tedious, time consuming, and error-prone. Companies need accurate data quickly in order to expedite decision cycles and service end customers.

"We were looking to automate the data capture process for our claims processing in order to improve satisfaction with our end customers, and improve turnaround time. We evaluated several services and Amazon Textract was able to meet our needs. Amazon Textract is a fully managed AI service that automatically extracts printed text, handwriting, and other data from scanned documents. It goes beyond simple optical character recognition (OCR) to identify, understand, and extract data from forms and tables. With Amazon Textract, we have processed more than 16 million pages of documents so far, and the time to process a document went down from 3-minutes to just under 1-minute. Additionally, we have achieved an automation rate of 68%."
Vijay Agrawal, Vice President, Information Systems at Symbeo, a CorVel Company
Elevance Health
Elevance Health is one of the largest health insurance providers in the United States. After a medical provider submits documents to Elevance Health's provider portal, the documents enter a data store and are sent to a digital-processing function powered by Amazon Textract. Inside this function, Amazon Textract uses optical character recognition (OCR) to extract data and uses machine learning to automatically index and classify each document. The processed claim is then made available to Elevance Health stakeholders.

"We hope technologies like Amazon Textract will help Elevance Health become a digital-first organization."

Reddi Gudla, Staff Vice President, Elevance Health
Healthfirst
Healthfirst is a not-for-profit managed care organization and one of the fastest growing health plans in New York with over 1.4 million diverse members and a network of more than 35,000 providers and 4,500 employees.
"At Healthfirst, we are building data pipelines to turn scanned medical charts into useful clinical information to improve care coordination, drive quality outcomes, and ensure appropriate reimbursement for members under our coverage. We use Amazon Textract and Amazon Comprehend Medical to glean real value from unstructured data sources in an efficient way, resulting in revenue savings 10-20 times more than our usual downstream operation. By scaling up to analyze over 50,000 charts, we can find undocumented diagnoses and refer around 5,000 members for the care management they need."

Steve Prewitt, Chief Analytics Officer - Healthfirst

nib Group
nib Group provides health and medical insurance to over 1.6 million Australian and New Zealand residents as well as health insurance to international students and workers in Australia. It's also Australia's third largest travel insurer and global distributor of travel insurance.
"Many years ago we were the first health insurer in Australia to provide our members with the ability to submit photos of their claims receipts via our innovative mobile app. As our member base grew, so did the need for claims processing and manual extraction of information from the receipts. After experiencing mixed results with traditional OCR approaches, largely due to the variety of claims receipt types, we began experimenting with machine learning based computer vision to extract the text required for claims processing from the receipt images. During this initiative we integrated Amazon Textract into our claims processing pipeline and delivered a high quality text extraction solution along with structured data processing. By using Textract we've been able to speed up our claims processing, resulting in a great customer experience while at the same time increasing our operational efficiencies. Through the use of cloud platforms and emerging technologies like Amazon Textract we're able to continue delivering on our vision of empowering our members to make better decisions and improved health outcomes through greater accessibility to affordable health services and information."

Mathew Finch, Head of Emerging Technology - nib Group

Wrapped Insurance
Wrapped Insurance is creating a new form of insurance. We're an Australian insurtech combining smart structuring with great technology.

"By using Amazon Web Services, we have been able to provide an intelligent and truly unique insurance experience to our customers. Amazon Textract helped us to automatically read insurance policies from different providers. Reading and summarizing existing policies is a clear advantage for Wrapped to engage with customers that need a better way to view their cover across a portfolio of assets."
Sofia Rostankowska, CEO, Wrapped Insurance

Lending
Pennymac
"Reduced document processing time from several hours to minutes."

Eric Barrow, SVP, App Dev at Pennymac Loan Services LLC

Black Knight
"Black Knight is focused on using the power of artificial intelligence (AI) to create innovative solutions that address the needs of the mortgage industry. Our AI product, called AIVA, drives efficiency across the Black Knight ecosystem by eliminating stare-and-compare work and by applying ML and advanced business rules to lower loan processing costs. The Black Knight ML team worked with the Amazon Machine Learning Solutions Lab to provide faster and more reliable processing behind Black Knight's mortgage origination solutions, allowing our lender clients to be more competitive and efficient, providing operating leverage to further accelerate their growth."

Rich Gagliano, President, Origination Technologies

Sun Finance
Sun Finance is one of the fastest growing online consumer financing platforms in Europe, known for its focus on customer experience and advanced risk technologies. Sun Finance is headquartered in Riga, Latvia, has more than 12 million registered customers, and employs more than 1,400 people.
"To enhance customer experience, we use Amazon Textract to speed up manual KYC and quality assurance processes. For example, we automatically verify customers' application data against their ID data, and only in case of mismatches do we verify data manually. This automation reduces our time to make decisions, enhances our customer experience, and helps us to process a loan request every 0.63 seconds."

Sergejs Batenko, Senior Data Scientist, Sun Finance

Biz2Credit
Biz2Credit was founded in 2007 with one goal: make the business financing process work better for lenders and their customers. Biz2Credit's mission is to provide small businesses with industry-leading lending solutions throughout their lifecycle in a flexible and transparent environment.
"A fully digital experience can provide small businesses the fastest access to credit; however, the biggest challenge that any lender faces is to digitize, validate, and analyze non-digital documents like the customer bank statement which forms a central data for the customer credit assessment purposes – especially in the large amount of unsecured lending that we help banks undertake.
A key capability of this module is the ability to ingest data in multiple formats, including scanned/faxed documents and to fully digitize these documents into constituent individual digital transactions. The BSA has built this capability leveraging Amazon Textract API. Textract gives Biz2Credit team the ability to focus on building better models for credit evaluation without having to invest in building models for OCR and continuously updating them to handle new formats.
The efficacy of the automated BSA using Amazon Textract was tested with a large bank where we found an 80% reduction in the human effort, in parallel, human induced error rates in digitizing data were reduced to near 0."
Vineet Tyagi, CTO of Biz2Credit and Technical Head of the Biz2X Digital Platform

Public Sector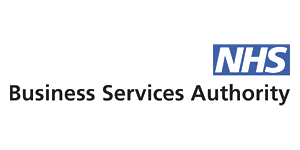 National Health Service, Business Services Authority (NHS BSA)
National Health Service, Business Services Authority (NHS BSA) is part of the UK National Health Service. It provides a range of support services to NHS organizations, NHS contractors and patients. As part of its payment services, they process 54 million paper prescriptions and other healthcare documents per month.

"The NHS has long been interested in the promise of AI to improve the quality of public healthcare. Human judgement is critical and in fact is often required for decisions involving medical payments. Amazon Textract is compelling because it offers AI powered extraction of text and structured data from virtually any document. We are excited about Amazon Augmented AI because it allows us to take advantage of machine learning while still applying human judgement. That's a game changer for us."
Chris Suter, Head of Cloud Platforms and Innovation, NHS BSA
Met Office
The Met Office is the UK's national weather service, and is a world leader in providing weather and climate services.
"We hope to use Textract to digitize millions of historical weather observations from document archives. Making these observations available to science will improve our understanding of climate variability and change."

Philip Brohan, Climate Scientist - Met Office

Software & Internet
Alfresco
"At Alfresco, we want to make document processing and content management as simple as possible for our customers. Since a document management system is only as good as its input, it is critical that we have the foundational tools that can automatically and accurately extract key information from digitized documents. Previously, we built custom solutions on top of OCR technology in order to extract data of interest, which required intensive manual training. This process consumed valuable time and resources, but it was work that had to be done. With Amazon Textract, we can now automatically extract not just the text in a document and table information, but real insights that allow us to automate data entry and facilitate faster business decisions. Amazon Textract is enabling us to provide greater data integrity, security compliance, and the ability to launch business processes faster than ever. And most importantly, all of this helps us better assist our customers in their digital transformation journey."

John Newton, Chief Technology Officer & Founder - Alfresco
Cox Automotive
"At Cox Automotive, we are looking to transform the way the world buys, sells, owns and uses cars. To further modernize our automotive solutions, we will be leveraging Amazon Textract to accelerate how quickly cars can be transacted. With Amazon Textract, we can automatically capture and validate data from documents and forms, such as loan applications or vehicle titles, so decisions can be made more quickly. This will reduce customer effort and further streamline the process for everyone involved from the manufacturer to the buyer."

Bryan Landerman, Chief Technology Officer - Cox Automotive
Others
Rekeep
Rekeep is the main Italian provider of Integrated Facility Management services (e.g., the management and delivery of integrated services to private and public customers for properties, territory and healthcare operation). Rekeep's purchasing department performs an internal review of the suppliers compliance, by spending a considerable amount of hours per day manually reviewing thousands of documents per year. The documents include invoices and tax and wage compliance certificates from suppliers' in the form of scans. Our employees are required to check, for example, that the invoice data is correct and consistent with the Supplier Relationship Management System (SRM).

"The use of AI has fully automated the document pipeline for three- quarters of our documents and free up employees time for activities with higher added value, allowing us to standardize the process and make it more accurate. Moreover, we have cleared the backlog of documents and distribute the activity throughout the year to avoid peaks in volume, allowing for a seamless relationship with suppliers."

Antonella Sangiorgi, CIO, Rekeep
BlueVine
BlueVine offers a modern approach to small business financing. Its advanced online platform provides business owners with fast and easy solutions to everyday financial needs with fast approvals, simple and flexible financial products (e.g., Invoice Factoring, Line of Credit, Term Loans), and an easy-to-use dashboard.
"As part of the PPP program, we helped thousands of businesses across the US get funds, saving more than 400,000 jobs. This was achieved partly due to high automation and efficient processes built by multiple teams. A significant part of our success was a result of the cooperation with Amazon Textract and its team that allowed a high degree of automation for document processing, less burden on back office, helping the servicing and risk teams focus on serving the customers faster and better."
Nir Klar, Founder and CTO, BlueVine
Kabbage
Kabbage is a data and technology company providing small business cash flow solutions, including access to flexible lines of credit, online payments, cash-flow insights and business checking accounts.
"Amazon Textract helped us support 80% of PPP applicants to receive a fully automated lending experience and reduced approval times from multiple days to a median speed of 4 hours. By the end of the program, we became the second largest PPP lender in the nation by application volume, surpassing major US banks —serving over 297,000 small businesses, and preserving an estimated 945,000 jobs across America."
Anthony Sabelli, Head of Data Science for Kabbage
PFS Tech
PFS Tech is an information technology company specialized in intelligent process automation and digital innovation. They understand technology as a means and they use it to transform companies, helping them to make their processes more efficient and agile, obtaining data intelligence, defining technological architectures and improving the experience of their end customers with high-value digital solutions.
"We saw a gap in automating extraction of semi-structured data to build a RPA software. The necessary data was on invoices, orders, pay slips, and delivery notes that end-users need to send through the software. Previously, we were using legacy OCR and template based designs that required manual effort or intervention. Using Amazon Textract as a foundation and core component of Reexdoc, our AI-powered and cloud-based data extraction platform, we were able to develop an in-house AI model per document type that allowed us to extract certain fields and send the data to the end-customer. Amazon Textract enabled us to build a software that uses RPA technology to automate the process from end-to-end - saving cost, increasing resource productivity, reducing the propensity of errors and failures, and improving the efficiency of enterprise processes to make them more profitable and sustainable."
Francisco García, Managing Director, PFS Tech
Paymerang
Founded in 2010, Paymerang facilitates electronic supplier payments for businesses that are simple, secure, and profitable.
"We help customers in several verticals simplify their accounts payable processes by eliminating routine tasks, paying their suppliers electronically, and earning cash rebates in the process. We use Amazon Textract, a HIPAA eligible service, to help our customers in the healthcare vertical automatically extract data from invoices without using custom logic to standardize the extracted information. By extracting and classifying data into a consistent set of standard fields, Amazon Textract helps us serve customers who use vendors that do not follow a common pattern for invoice layouts."
Jason Losh, Director of Enterprise Platforms, Paymerang
Assent Compliance
We help companies by providing transparency, traceability and real understanding of their supply chain data so they can protect their brands, remove market access barriers, and reduce operational and financial risk.
"We strive to combine technology and business domain expertise to help our customers understand compliance risks in their supply chain. We needed a way to process compliance documents at scale. Our process is to read images and PDF documents with forms, tables, and free-form text and extract data of interest from within those documents. Amazon Textract's OCR technology enabled us to extract text from documents. Amazon Comprehend's context-aware NLP APIs extracted business-specific entities and their values from the text. We also incorporated humans in our workflow using Amazon Augmented AI (Amazon A2I) to have our teams review extracted data and provide feedback to the ML models and help improve them over time. Using this efficient mix of human and machine learning along with AppSync and Amplify provided us more accurate insights into our customers' supply chain risk and saved them hundreds of hours in manually reviewing documents. They can now get immediate feedback on whether their company is at compliance risk."
Corey Peters, AI/ML Team Lead, Assent Compliance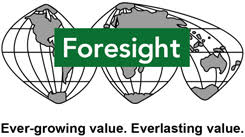 Foresight Group
Foresight Group is a strategically diverse family-owned business, building a legacy for the future. With a core focus on Shipping, Offshore Drilling, Ports & Gas Infrastructure and India focused Private Equity Investments, the Group has over the decades morphed into a global business conglomerate.

"We wanted to automate our invoicing processing in SAP. Currently we process invoices manually which takes anywhere from 15-20 minutes per invoice. The AP team member takes an attachment from an email, manually extracts the data from the invoice, and enters the data into multiple accounting systems. At the beginning we were skeptical with the automation. However, a partner, InfraBeat, evaluated several OCR solutions. Deciding on Amazon Textract, InfraBeat proposed an SAP IRPA with Amazon Textract solution to achieve a high level of accuracy and minimal adjustments to their logic. We always want high accuracy when it comes to data extraction and the results from Amazon Textract were above our expectations, consistent across many different layouts, with 90% accuracy across all invoices."

Group IT, Foresight Group
Baker Tilly
Baker Tilly is a leading advisory, tax and assurance firm dedicated to building long-lasting relationships and helping customers with their most pressing problems — and enabling them to create new opportunities.
"Across all industries, forms are one of the most popular ways of collecting data. Manual efforts can take hours or days to "read" through digital forms. Leveraging Amazon Textract's Optical Character Recognition (OCR) technology we can now read through these digital forms quicker and effortlessly. We now leverage handwriting as part of Textract to parse out handwritten entities. This allows our customers to upload forms with both typed and handwritten text and improve their ability to make key decisions through data quickly and in a streamlined process. Additionally, Textract easily integrates with Amazon S3 and RDS for instantaneous access to processed forms and near real-time analytics."
Ollie East – Director of Advanced Analytics and Data Engineering, Baker Tilly
Hnry
Hnry is a New Zealand Fintech that takes the hassle out of being a self-employed individual by taking care of all the financial admin, so that contractors, freelancers, and sole traders never have to think about tax again. Hnry provides an all-in-one solution combining a bank account, a powerful mobile and desktop app for invoicing, expense management and financial planning, coupled with unlimited support from a local team of expert accountants. Hnry works with AWS partner, Arcanum AI, to help them optimize their processes through Machine Learning (ML) and their unique MLOps platform, enabling them to gain business value from ML in hours, not months.

"Hnry receives thousands of documents every day, from business expense claims to identity documentation. On average, 38% of these documents will have errors in their user-transcribed fields, requiring manual correction by our accounting team. Using Amazon Textract functionality on these documents helps reduce manual data transcription and increase overall accuracy by over 80%. With automatic invoice processing using Amazon Textract, we can continue to simplify managing customer's day-to-day accounting needs, saving them from the tedious, time-consuming task of data entry."

James Fuller, Co-Founder and CEO, Hnry
HelloSign
HelloSign, a Dropbox company since 2019, offers a digital workflow platform that streamlines business operations, enabling customers to collect e-signatures without the need for a printer or fax machine.
"Amazon Textract increased engagement and retention of HelloWorks users. Thousands of pages have been scanned since its internal beta launch in May 2020. After scanning a document in HelloWorks, 83 percent of customers responded in a qualitative survey that the tool is very useful. HelloWorks has also seen a 26 percent month-over-month growth rate in new forms created from March to July 2020. We've tripled the ratio between the number of new company teams signed up for the product and new forms created, and that's largely due to Amazon Textract. Using it helped address one of our biggest hurdles: reducing the investment needed to create forms." Additionally, the increase in created forms has directly resulted in a similar increase in the number of forms and signatures sent."

Benny Kao, Product Manager, HelloSign
HighIQ Robotics Inc.
HighIQ is a leading provider of cloud-based Digital Workforce as a Service (DWaaS), intelligent automation solutions, enabled by Amazon AI Services. These role-based IQ Workers automate complex, tedious, manual business processes to boost human productivity and foster innovation, ultimately resulting in higher business performance and reduced business costs.
"Some of HighIQ's intelligent automation solutions are enabled by Amazon AI Services like Amazon Textract to extract information from documents such as invoices, purchase orders, contracts, etc. and generate the extracted data in a format that can be automatically loaded into a database using a pre-defined schema. The well-oiled machinery behind the OCR engine and the proactiveness of the Textract team in responding to customer feedback has helped us to significantly improve the straight-through-processing (STP) of customer documents."
Pawan Singh, Co-Founder & CEO, HighIQ Robotics Inc.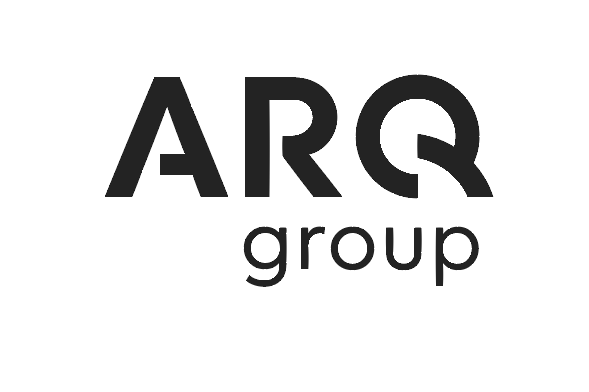 Arq Group
Arq Group is the leading end-to-end provider of digital solutions for the corporate and government market.

"At Arq group we work with different transportation companies and their physical asset maintenance teams. Their processes have been refined over many years. Previous attempts to digitize the process caused too much disruption and consequently failed to be adopted. Textract allow us to provide a hybrid solution to gain the benefits of predictive insights coming from digitizing maintenance data, whilst still allowing our customer workforce to continue following their preferred handwritten process. This is expected to result in a 22% reduction in downtime and 18% reduction in maintenance cost as we can now predict when parts are likely to fail and schedule for maintenance to happen outside of production hours. We are also expecting the lifespan of our customer assets to increase, now that we are preventing failure scenarios."
Daniel Johnson, Business Segment Director, Arq Group

BDO
As one of the world's leading audit, tax and advisory organizations, BDO is guided by its values that are the foundation for what it delivers – IDEAS | PEOPLE | TRUST. BDO supports clients of all types and sizes, from large corporate organizations to private businesses, entrepreneurs, and individuals across a range of industry sectors.

"BDO wanted to automate the extraction of unstructured information in a diverse set of PDF documents, but a ready built solution did not exist. A partnership with AWS and Auxilis proved the answer. Together, the team tackled one of the most inconsistent document types – the financial statement. There were a range of challenges to overcome, including inconsistent layouts, variable terminology, and data hidden in notes. Using Amazon Textract, BDO developed an application known as Intelligent Document Processing (IDP) to efficiently batch processes PDF documents to consistently extract and allocate data for analysis. This adds immediate value through time and cost savings, as well as improved accuracy and efficiency. IDP results have been so accurate they have identified errors in the source documents BDO is provided by clients to analyze."
Alastair Raphael, Associate Director Business Restructuring, BDO in Australia
The Washington Post
The Washington Post, a leading provider of daily news, informs and entertains the most influential minds across their 100 million global viewers. Their tradition of journalistic excellence and unparalleled access, paired with cutting-edge engineering, make The Washington Post the trusted source for their audience.
"Machine learning for document understanding is a critical tool for The Washington Post to study records of public interest. In order to break news, our reporters need not just the words but also the structured data that is found in newsworthy documents. Amazon Textract reveals more data from documents, more accurately, aiding our journalists in their reporting."
Jeremy Bowers, Director of Engineering - The Washington Post

Informed.IQ
Informed.IQ automates verifications for consumer credit applications in lending, bank account opening and government subsidy applications for major banks and agencies, turning documents into data and decisions in real time.
"Informed.IQ automates income and asset verifications for banks and lenders using Amazon Textract as a building block. Our machine learning engineers chose Textract to identify tables and extract key-value pairs so that we can efficiently analyze millions of paystubs, bank statements, tax returns, W-2s, and more each year on behalf of our financial services customers. Textract's SOC and ISO compliance evidences strict controls to safeguard information, enabling us to further automate our lenders' policies and procedures for loan origination."
Justin Wickett, Co-founder & CEO, Informed.IQ

Eliiza
Eliiza is a data science consulting company and premier AWS consulting partner who partners with clients to design, build, scale and optimize data science solutions. Eliiza is part of CMD Solutions.
"Our clients face a common business problem: data required for core business processes is locked away in a document, form, or image and requires teams of people to analyse, interpret & take action. In response to these challenges we developed Eliiza Thea, a solution that integrates with Amazon Textract to extract information with high levels of accuracy, analyse the information for business process execution, and integrate with upstream and downstream systems to remove the need for human data entry and review. Thea has a consumption based pricing model that includes Amazon Textract costs ensuring customers only pay for what they use and can be deployed within the customer's AWS environment or as a SaaS offering.
We have a proven track record of delivering commercial value to our customers using Eliiza Thea demonstrated by reduced handling times and increased straight through processing across multiple industry verticals including insurance, financial services and professional services."
James Wilson, CEO, Eliiza
Belle Fleur
Belle Fleur believes the machine learning revolution is altering the way we live, work and relate to one another, and will transform the way every business in every industry operates.

"We use Amazon Textract to detect text for our clients that have the 3 Vs when it pertains to data: Variety, Velocity, and Volume. In particular our clients that have different document formats to process information and data properly and efficiently. The feature designed to recognize the various different formats whether it's tables or forms and now with handwriting recognition is an AI dream come true for our medical, legal and commercial real estate clients. We are so excited to roll out this new handwriting feature to all of our customers to further enhance their current solution especially those with lean teams, we are able to allow the machine learning to handle the heavy lifting via automation to read thousands of documents in a fraction of the time and allowing their teams to focus on higher-order assignments."

Tia Dubuisson, President at Belle Fleur
PitchBook
PitchBook is a financial data and software company that tracks every aspect of the public and private equity markets, including venture capital, private equity and M&A.
"PitchBook is the leading provider of data in the private capital markets, specifically VC, PE and M&A. As a part of that market, a portion of our data comes from survey, particularly in PDF. PitchBook started using Textract to improve this part of our research process. Before using Textract, this process took hundreds of manual hours going through PDFs and manually entering information as it came in. With Amazon Textract, we have seen gains as high as 60% in our process. We're hoping to use Textract in other areas that may improve our data collection processes as well."
Tyler Martinez, Director of Data Science and Software Engineering - PitchBook

BGL
BGL is Australia's leading developer of self-managed super funds (Australian's privately managed funds) administration and corporate compliance software solutions. BGL award winning SaaS solutions include Simple Fund 360 and CAS 360. Founded in 1983 by Ron Lesh with headquarters in Melbourne, they currently employ over 150 people.
"Accountants, personal fund managers and trust advisors are still forced to transcribe or extract information from PDF or paper documents because electronic bank feeds for some information is just not available, or the original bank documents themselves are not in a compatible format to their existing OCR solution. By integrating Amazon Textract into our BGL software, we are making our clients more efficient by automating data extraction for processes like manual input of bank statements. Initial findings show Textract has the potential to save around 60% of the time taken on manual data entry—that's around 100-150 hours a year, per fund. The time savings will increase significantly more when factoring in other forms that require manual input today like Tax Statements, Contracts of Sale, and historical accounting records. By using Amazon Textract, BGL clients will be able to improve their end customer experience while freeing up their valuable time and resources to enable them to focus on higher value activities and opportunities."

Matt Crofts, Head of Product, Simple Fund 360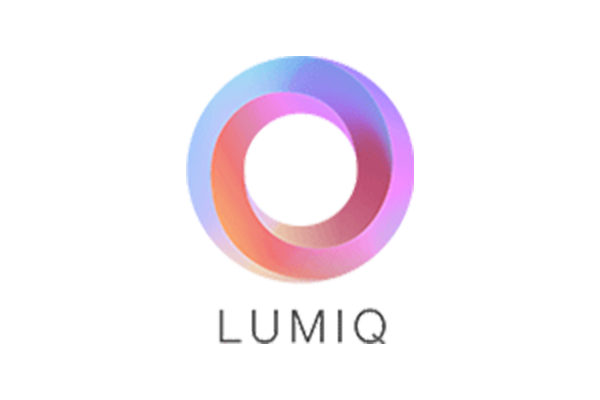 Lumiq
Lumiq is a data analytics company holding the deep domain and technical expertise to build and implement AI/ML-driven products and solutions. Our data products are built like Lego blocks and run on AWS, which helps our customers to scale the value of their data and drive tangible business outcomes.
"With thousands of documents being generated and received across different stages of the consumer engagement life cycle every day, one of our customers (a leading insurance service provider in India) had to invest several manual hours for data entry, data QC & validation. The document sets consisted of proposal forms, supporting documents for identity, financials, and medical reports among others. These documents were in different, non-standardized formats and some of them were handwritten resulting in an increased average lag in lead to policy issuance and impacted customer experience.
We leveraged Amazon's machine learning-powered Textract to extract information and insights from various types of documents, including handwritten text. Our custom solution built on top of Amazon Textract and other AWS services helped in achieving a 97% reduction in human labor for PII redaction & a projected 70% reduction in man-hours for data entry. We are excited to further deep-dive into Textract to enable our customers with an E2E paperless workflow and enhance their end-consumer experience with significant time savings."
Mohammad Shoaib, Founder & CEO - Lumiq (Crisp Analytics)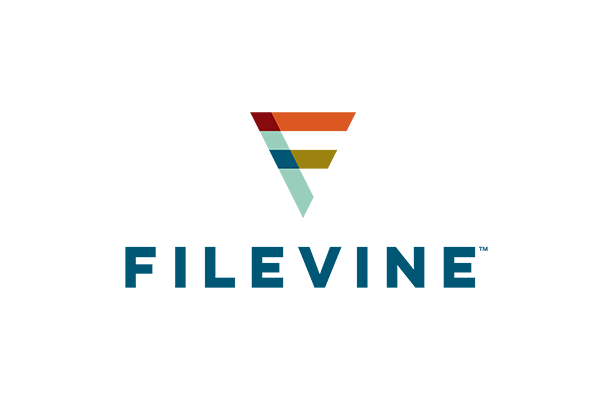 Filevine
Filevine is the operating core for legal professionals, including cloud-based case and matter management, document management, and deep reporting analytics. From its launch in 2015, Filevine focused on rapid innovation and award-winning design, earning the highest ratings from independent review sites.
"Millions of matters and case files are handled in Filevine every day. We chose Amazon Web Services because we wanted to deliver best-in-class document search solutions for our customers. Amazon Textract is fast, accurate, and scalable - it helps Filevine meet the exacting requirements of the world's largest and most sophisticated legal organizations. With Filevine and Amazon, finding the proverbial needle in the haystack has never been easier for legal professionals."
Ryan Anderson, Chief Executive Officer - Filevine
Perfios Software
Perfios is a product technology platform that deals with thousands of data types to help our customers automate data-driven risk- and price-reducing decisions.
"We have been testing Amazon Textract since its early days and are very excited to see it launch in India to help us address data sovereignty requirements for the region, which now unblocks us to use it at scale. We believe that the service will help to transform the banking, financial services, and insurance (BFSI) industry from operations-heavy, human-in-the-loop processes to machine learning-powered API automation with minimal manual operations. Textract will not only help us reduce lenders' decision-making turnaround time but also create business impact for our end-users in the long run."
Ramgopal M Cillanki, Vice President – Head of Engineering, Perfios Software Pvt. Ltd.

QL Resources
QL is among Asean's largest egg producers and surimi manufacturers and is building a presence in the sustainable palm oil sector with activities including milling, plantations and biomass clean energy.

"We have a large amount of handwritten documents that are generated daily in our factories where it is challenging to ubiquitously install digital capturing devices. With the custom solution developed by our AWS partner Axrail using Amazon Textract and various AWS services, we are able to digitize documents for both printed and handwritten hard copy forms that we generated on the production floor daily, especially in production areas where digital capturing tools are not available or economical. This is a sensible solution and completes the missing link for full digitization of our production data."

Chia Lik Khai, Director - QL resources

The Globe and Mail
The Globe and Mail is a national icon and Canada's most recognized media brand.
"As a news media company, we rely on many PDF or scanned-source documents such as FOIs (freedom of information requests) that have important information contained in tables that we previously couldn't access. These documents have been under-utilized because journalists were not able to access them easily or didn't know they existed. Using Amazon Textract, we are able to extract information from tables in PDFs and easily output that data to CSV and offer easy access to these documents by making them available for search queries by our journalists. This increases efficient access to information for our journalists by tenfold."

Michael O'Neill, Managing Director, Digital and Data Science - The Globe and Mail

Vidado
Vidado is an AI-driven document digitization platform that has perfected data extraction in low quality, low resolution, and handwriting use cases.
"Amazon Textract enables us to drive enterprise customers toward template-less form recognition while being able to process extremely difficult use cases, automating far more workflows and reducing the time it takes to put them into production."
Nowell Outlaw, CEO - Vidado
ClearDATA
ClearDATA's innovative platform of solutions and services protects customers from data privacy risks, improves their data management, and scales their healthcare IT infrastructure, enabling the industry to focus on making healthcare better by improving healthcare delivery, every single day.
"It's exciting to see AWS add their optical character recognition service powered by machine learning, Textract, to their list of HIPAA eligible services. A lot of medical data that is shared among payers and providers is locked in image-based files like PDFs. Instead of manually processing that kind of data, healthcare organizations can now use Amazon Textract service to extract medical data from files that previously have been non-machine readable. This brings an opportunity to integrate this data with their electronic health records, or other cloud technologies like Amazon Comprehend Medical which can identify protected health information in the dataset. This is just another step forward in increasing the opportunity to use these emerging technologies to improve access to data, get better insights, lower costs, and improve patient and member experiences."
Matt Ferrari, Chief Technology Officer – ClearDATA

Inforuptcy
"Amazon Textract has enabled us to not only automate time consuming data entry, but also to unlock additional data to drive deeper insights and higher business value for our customers."
Mike Mikikian, Founder - Inforuptcy

Kablamo
Kablamo is one of Australia's fastest growing digital product engineering specialists.
"We work with our fintech and banking clients everyday to help them transform and digitize previously manual, labor-intensive processes. Since introducing Amazon Textract, we've been able to dramatically reduce labor and time for them by integrating traditional paper-based documents into automated workflows for tasks such as credit decisioning. Our clients can now automatically extract important information from scanned documents. We don't have to adjust the process or create custom code every time there is a new one, because Textract works with a variety of different formats. We've seen clients move from processing dozens of documents in hours to hundreds of documents in minutes, all without needing any in-house machine learning expertise."
Angus Dorney, Co-CEO - Kablamo

MSP Recovery
"Amazon Textract is very impressive. We decided to use Amazon Textract to detect different document formats to process information and data properly and efficiently. The feature is designed to recognize the different formats it's pulling text from, whether it's tables or forms, which is an AI dream come true for us. We needed a solution that would be scalable to various documents as we will receive document types on a regular basis and need to be efficient at reading them. With a lean team, we are able to allow the machine learning to handle the heavy lifting by automating reading thousands of documents and allowing our team to focus on higher-order assignments."

Franklin Perez, Head of Software Development - MSP Recovery

Camelot
CAMELOT Management Consultants is a globally leading consulting specialist for value chain management in the process, consumer goods and industrial manufacturing industries. The company is part of the CAMELOT Group with 1,800 employees and headquarters in Mannheim, Germany. The integrated consulting approach and close collaboration with renowned technology specialists, guarantee project success along all consulting phases: from decision-making to the organizational and technical implementation.

"Amazon Textract enables us to extract text as well as structured elements like Forms and Tables from images with high accuracy. Amazon Textract Queries has helped us drastically improve the quality of information extraction from several business critical documents such as safety data sheets or material specifications. The natural language query system offers great flexibility and accuracy which has reduced our post-processing load and enabled us to add new documents to our data extraction tools quicker."

Thorsten Warnecke, Principal Head of PC Analytics - Camelot

Tekstream
TekStream blends business consulting, implementation, managed services and recruiting expertise to help companies manage the massive volumes of applications, content, Internet-based services and machine data that have been created over the past decade as well as take advantage of next generation cloud-based solutions.

"Amazon Textract enables us to automate the document processing needs for our customers. With Textract Queries, we will be able to extract data from a variety of documents with even greater flexibility and accuracy. We see this as a big productivity win for our business customers who will be able to use the Textract Queries capability as part of our IDP solution to quickly get key information out of their documents."

Rob Jansen, Chief Executive Officer - TekStream

Envase Technologies
Envase provides mission-critical, cloud-based transportation management system (TMS) enterprise software and mobile applications to the intermodal transportation industry, with a core focus on the drayage trucking niche. The software merges order entry, dispatch, container tracking, electronic data interchange (EDI), API connectivity, document imaging, invoicing, settlements, and business intelligence, among other functions, into a single, streamlined system providing carrier efficiencies and container visibility over the intermodal supply chain.

"Amazon Textract Queries is a powerful addition to our arsenal of document processing tools, simplifying the processing of novel document types, letting us capture data points using common industry terms instead of particular and specific document syntax."

Bobby Land, CTO - Envase Technologies

Amazon Textract Partners
Meet the AWS APN Partners who have integrated with Amazon Textract.

Learn more

Sign up for a free account
Instantly get access to the AWS Free Tier.
Sign up
Start building in the console
Get started building with Amazon Textract in the AWS Management Console.

Sign up