AWS Cloud Experience Portugal
10 de Outubro de 2023 | CCL (Centro de Congressos de Lisboa)
Transformação Digital e Modernização na Cloud

Junte-se a nós no AWS Cloud Experience Portugal para saber como as organizações locais estão a recorrer à AWS para acelerar a inovação e avançar a sua jornada na cloud.
O AWS Cloud Experience Portugal conta com os maiores líderes de mercado a nível tecnológico de todas as indústrias, que desejam explorar as tecnologias mais recentes e aprender como a AWS pode ajudá-los a inovar rapidamente e oferecer soluções escaláveis, flexíveis e confiáveis.
Participe e aprenda com a AWS, com os nossos clientes e parceiros sobre como pode beneficiar da cloud, e como a AWS pode ajudar a expandir seu negócio.
O AWS Cloud Experience Portugal é um evento gratuito.
Inspire-se, aprenda e diverta-se no AWS Cloud Experience Portugal !
Destaques do Evento

+25 Sessões
Conheça os mais recentes avanços tecnológicos da AWS, demonstrações de inovação em cloud e histórias de sucesso.
Partner Expo
Conheça os nossos parceiros e saiba como eles poderão apoiar a vossa jornada na cloud.
Pergunte a um especialista AWS
Contacte diretamente com um membro da equipa da AWS e tire as suas dúvidas.
AWS Training & Certification
Informe-se sobre sessões de formação dadas por especialistas AWS, expanda as suas habilidades e conhecimentos e construa o seu futuro com a cloud AWS.
Startup Loft
Entre em contato com as principais startups, conheça a equipa de startups da AWS e saiba o que as startups estão a construir na AWS.
Conheça a Comunidade AWS em Portugal
Partilhe conhecimento com programadores individuais e com uma comunidade de desenvolvedores mais ampla.
Serverlesspresso
uma exposição interativa que lhe permitirá encomendar um café no seu telemóvel. Poderá experimentar a tecnologia "serverless" aplicada a um problema real.
Hands-on workshops
Vagas limitadas! Traga o seu computador portátil e junte-se a um laboratório prático para aprofundar o conhecimento com os nossos Especialistas da AWS. Iremos entregar diferentes workshops durante o dia. Registe-se aqui.

Demonstrações e diversão
Interaja com as nossas mais recentes demonstrações e divirta-se com a nossa mesa de matraquilhos inteligente ou com o simulador de Fórmula 1.
Keynote

Join [Keynote speaker and title], [Country Manager and title], and AWS customer speakers for the keynote as they open the day by sharing the current status of cloud adoption in [PLACE]. Discover the latest advancements in infrastructure and analytics that are enabling customers to achieve their goals faster, unlock new opportunities and shape a brighter future.

Keynote Speakers

Phil Le-Brun
AWS Enterprise Strategist

André Rodrigues
Head of Technology Portugal and ISV Iberia, AWS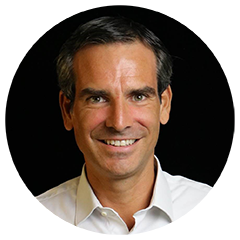 Julien Groues
Country Manager, AWS South Europe
Rodolfo Machado Correia
Head of ISV Segment Iberia & Country Lead Portugal, AWS
Agenda

Start building on AWS today
Whether you are looking for compute power, database storage, content delivery, or other functionality, AWS has the services to help you build sophisticated applications with increased flexibility, scalability, and reliability.