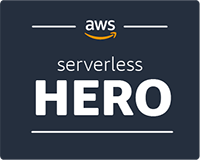 Ben Kehoe, Cloud Robotics Research Scientist at iRobot
Boston, USA
Hero since 2017
Ben Kehoe works in the field of Cloud Robotics—using the internet to enable robots to do more and better things—an area of IoT involving computation in the cloud and at the edge, Big Data, and machine learning. Approaching cloud computing from this angle, Ben focuses on developing business value rapidly through serverless (and servicefull) applications.
At iRobot, Ben guided the transition to a serverless architecture on AWS based on AWS Lambda and AWS IoT to support iRobot's connected robot fleet. This architecture enables iRobot to focus on its core mission of building amazing robots with a minimum of development and operations effort.
Ben seeks to amplify voices from dev, operations, and security to help the community shape the evolution of serverless and event-driven designs for IoT and cloud computing more broadly.

Twitter

LinkedIn

Blog
What is the AWS Heroes Program?
The AWS Heroes program recognizes a vibrant, worldwide group of AWS experts whose enthusiasm for knowledge-sharing has had a real impact within the community. Heroes go above and beyond to share AWS knowledge via social media, blog posts, videos, open source projects, events, user groups, and more.