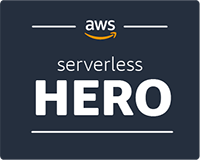 Hidetoshi Matsui, Developer at Startup Technology Inc.
Hamamatsu, Japan
Hero since 2021
Hidetoshi Matsui is a developer at Startup Technology Inc. and a member of the Japan AWS User Group (JAWS-UG). Since 2017 he has been working on system development utilizing AWS, and has been energetically sharing technical information about serverless services on AWS in several communities including JAWS-UG.

He was also involved in building an information dissemination website for infectious disease control in the wake of COVID-19: he built out a delivery information website built on a serverless architecture using AWS to help restaurants suffering from the effects of COVID-19. These contributions to the local community have been introduced in several Japanese media outlets.
On "builders.flash", a web magazine for developers run by AWS Japan, the articles he has contributed are among the most viewed pages on the site since 2020. His most impactful achievement is the construction of a distribution site for JAWS-UG's largest event, JAWS DAYS 2021 re:Connect. He made full use of various AWS services to build a low-latency and scalable distribution system with a serverless architecture and smooth streaming video viewing for nearly 4000 participants.

Learn More About Hidetoshi

Twitter
Personal Website

JAWS-DAYS 2021 Video Archive
What is the AWS Heroes Program?
The AWS Heroes program recognizes a vibrant, worldwide group of AWS experts whose enthusiasm for knowledge-sharing has had a real impact within the community. Heroes go above and beyond to share AWS knowledge via social media, blog posts, videos, open source projects, events, user groups, and more.