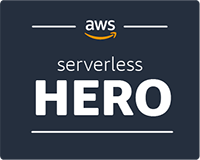 Jones Zachariah Noel N, Senior Developer Advocate at Freshworks
Bengaluru, India
Hero since 2022
Jones Zachariah Noel N is a Senior Developer Advocate experiencing Developer Relations ecospace at Freshworks and has previously worked as Cloud Architect - Serverless where Jones was focused on designing and architecting solutions built with AWS Serverless tech stack. Coming from a traditional server-based background, Jones got a chance to explore the Serverless tech stack for a POC application back in 2018, and ever since then Jones is passionate about Serverless and has helped build up a Serverless team at his previous organization Mobil80 Solutions and Services Pvt Ltd. and love of Serverless advocacy began there!
Jones is a tech enthusiast who loves to interact with the community which has helped him learn and share his knowledge as he also co-organizes AWS User Group Bengaluru. He writes regularly about AWS Serverless and also talks about new features and different Serverless services which can help you level up your Serverless applications' architecture on http://dev.to/zachjonesnoel contributing to AWS Community Builder and AWS Community ASEAN. Speaker and contributor at multiple AWS forums - AWS UGs, AWS re:Skill India, AWS Community Day India and ASEAN region, AWS Summit India, AWS GameDay, AWS APJ Community Summit 2022, AWS Dev Day Bengaluru, and has also been contributing to several AWS open source repositories on GitHub with different examples with JavaScript SDK and DynamoDB samples. He also runs his newsletter (fortnightly basis) "Everything AWS, Serverless and Architectures" about the recent happening in Serverless focusing on content from community contributors, announcements, events, and hacks from Twitter. Jones co-runs a YouTube podcast called The Zacs' Show Talking AWS about DevOps and Serverless practices along with another Zack whom he met through the AWS Community Builder program.


Website

Twitter

LinkedIn

Dev.To

GitHub
What is the AWS Heroes Program?
The AWS Heroes program recognizes a vibrant, worldwide group of AWS experts whose enthusiasm for knowledge-sharing has had a real impact within the community. Heroes go above and beyond to share AWS knowledge via social media, blog posts, videos, open source projects, events, user groups, and more.