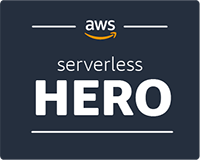 Matthieu Napoli, Founder at Null
Lyon, France
Hero since 2020
Matthieu is a software engineer passionate about helping developers to create. Fascinated by how serverless unlocks creativity, he works on making serverless accessible to everyone.
Apart from consulting for clients, Matthieu spends his time maintaining open-source projects. That includes Bref, a framework for creating serverless PHP applications on AWS. Alongside Bref, he sends a monthly newsletter containing serverless news relevant to PHP developers.
After years of talking at conferences and training teams on serverless, Matthieu created the Serverless Visually Explained course. Packed with use cases, visual explanations, and code samples, the course focuses on being practical and accessible.
When he finally stops talking about serverless, he is always eager to chat and learn about non-technical aspects of software development: team culture, mental health, product and UI design…and the list is always growing.

Learn More About Matthieu

LinkedIn

Twitter

Blog

GitHub

Serverless Visually Explained
What is the AWS Heroes Program?
The AWS Heroes program recognizes a vibrant, worldwide group of AWS experts whose enthusiasm for knowledge-sharing has had a real impact within the community. Heroes go above and beyond to share AWS knowledge via social media, blog posts, videos, open source projects, events, user groups, and more.