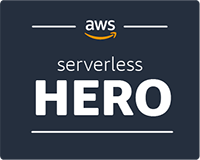 Paweł Zubkiewicz, Cloud Architect and Consultant
Wroclaw, Poland
Hero since 2022
Since his first encounters with AWS cloud in 2016, Paweł has been fascinated by serverless solutions. Quickly he realized that the cloud-native approach was the future of IT and decided to change his career path to pursue that direction.
In 2018 Paweł started Serverless Polska, an online community for serverless enthusiasts, where he shares his technical knowledge and introduces serverless to a broader audience. Shortly after, he began publishing a newsletter about serverless and AWS cloud. He continuously shares his expertise and insights with the Polish-speaking community to this day, both online and as a conference speaker.
In 2020 he was chosen for the prestigious AWS Community Builders program and started sharing serverless tutorials on dev.to.
Apart from serverless architecture, Paweł is also interested in AWS cost optimization.
Paweł works as a Cloud Architect and Consultant who helps companies build products on AWS. He lives in Wroclaw, Poland, with his wife and a dog called Pixel. He's an avid mountain biker and a traveler.


dev.to

Twitter

LinkedIn

Serverless Polska [PL]
Newsletter [PL]
What is the AWS Heroes Program?
The AWS Heroes program recognizes a vibrant, worldwide group of AWS experts whose enthusiasm for knowledge-sharing has had a real impact within the community. Heroes go above and beyond to share AWS knowledge via social media, blog posts, videos, open source projects, events, user groups, and more.