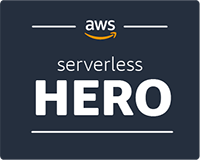 Prashanth HN, Co-Founder & CTO at AntStack.io
Bengaluru, India
Hero since 2019
Prashanth is the Co-Founder & CTO at AntStack.io and one of the community leaders of the AWS Users Group, Bengaluru. He mentors and consults other startups to embrace a serverless approach, frequently blogs about serverless topics for all skill levels including topics for beginners and advanced users on his personal blog and Amplify-related topics on the AWS Amplify Community Blog, and delivers talks about building using microservices and serverless. In a recent talk, he demonstrated how microservices patterns can be implemented using serverless.
As a prominent promoter of serverless in India, Prashanth has delivered several talks and workshops on serverless and has mentored hackathon teams building on AWS Amplify.
Prashanth maintains the open-source project Lanyard, a serverless agenda app for event organizers and attendees, which was well received at AWS Community Day India. Prashanth aims to go beyond Lambda functions—his focus is on implementing complex architectures and microservices patterns on serverless.

Learn More About Prashanth

Twitter

LinkedIn

Personal Blog
What is the AWS Heroes Program?
The AWS Heroes program recognizes a vibrant, worldwide group of AWS experts whose enthusiasm for knowledge-sharing has had a real impact within the community. Heroes go above and beyond to share AWS knowledge via social media, blog posts, videos, open source projects, events, user groups, and more.