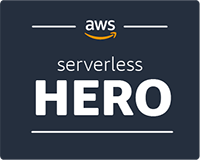 Sheen Brisals, Senior Engineering Manager at The LEGO Group
London, United Kingdom
Hero since 2020
Sheen is a Senior Engineering Manager at The LEGO Group and is actively involved in the global serverless community. Being part of the LEGO.com team, Sheen mainly focuses on architecting serverless solutions, working with engineers to deliver features, and guiding and coaching engineers with their career progression.
Sheen's engineering career started during the early 90s. He has held several positions at leading software organizations over his long career, and his desire to always keep up to date with emerging technologies is what brought him to the cloud and serverless.
Sheen loves being part of serverless conferences and enjoys sharing knowledge with community members. He talks about serverless at many events around the world, and his insights into serverless technology and adoption strategies can be found on his Medium channel. You can find him tweeting about serverless success stories and technical thoughts at @sheenbrisals and connect with him on Linkedin.


LinkedIn

Twitter

Blog
What is the AWS Heroes Program?
The AWS Heroes program recognizes a vibrant, worldwide group of AWS experts whose enthusiasm for knowledge-sharing has had a real impact within the community. Heroes go above and beyond to share AWS knowledge via social media, blog posts, videos, open source projects, events, user groups, and more.