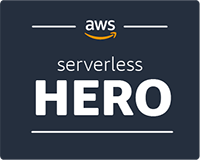 Takahiro Horike, Software Engineer and CEO at Serverless Operations, Inc.
Tokyo, Japan
Hero since 2021
Horike is CEO of Serverless Operations, Inc., developing serverless-focused OSS products and providing serverless solutions for various customers.
He speaks at Japan AWS User Group (JAWS-UG) events, and is active on GitHub, with around 400 contributions in 2020. While working in cloud computing, he participates in and contributes to the open source community, letting people know how fun and meaningful it is by speaking at AWS official events like AWS Dev Day.
Horike has contributed to several open source projects on GitHub, including Serverless Step Functions, Serverless API Gateway Service Proxy, and Serverless Lambda Edge Pre-existing CloudFront. His nearly 40 presentations can be found on SlideShare and Speaker Deck, where people can learn more about his contributions to the community over the past 9 years.
Learn More About Takahiro
Company Blog

GitHub

Twitter

Speaker Deck

SlideShare
What is the AWS Heroes Program?
The AWS Heroes program recognizes a vibrant, worldwide group of AWS experts whose enthusiasm for knowledge-sharing has had a real impact within the community. Heroes go above and beyond to share AWS knowledge via social media, blog posts, videos, open source projects, events, user groups, and more.