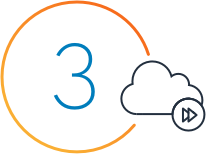 Start protecting AWS accounts, S3, & workloads

Amazon GuardDuty immediately begins analyzing events across your AWS accounts for signs of resource misuse.
---
Getting hands-on with Amazon GuardDuty
In this hands-on builder session, you will walk through a scenario covering threat detection and remediation using Amazon GuardDuty.
Scaling threat detection and response on AWS workshop
This workshop is designed to help you get familiar with AWS Security services, including GuardDuty, and learn how to use them to identify and remediate threats in your environment.
Access Delegation for GuardDuty
In this workshop you will learn how to use Amazon IAM to delegate access to security services, like GuardDuty, to AWS Security Administrators and AWS Security Operators.
Step-by-step guides
Five Steps
---
This tutorial provides a hands-on introduction to Amazon GuardDuty.

AWS Online Tech Talks and videos
Explore Amazon GuardDuty features
Amazon GuardDuty is a threat detection service that provides you with an accurate and easy way to continuously monitor and protect their AWS accounts and workloads.
Learn more

Sign up for a 30-day free trial
Try Amazon GuardDuty for 30-days at no cost. You will receive full access to GuardDuty features and its detection findings during the free trial.
Free trial
Start building in the console
Get started building with Amazon GuardDuty in the AWS Console.

Sign in