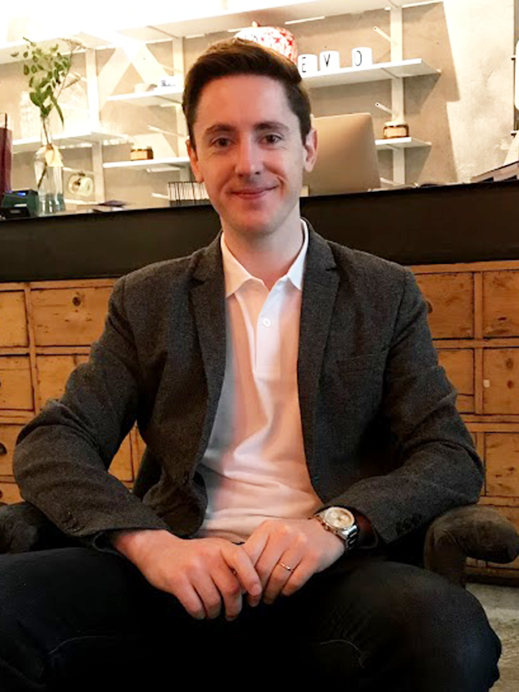 Technical Trainee to Data Center Technician

After trying the AWS EC2 service, I became very interested in the company and the cloud services they offered, so I started looking into the work culture and job prospects of AWS. The part that really solidified my decision to join was their flexibility and willingness to embrace new ideas. This ever-evolving aspect of the company is a huge part of why I still love working here today.
As the first DCO trainee in Kansai, there were definitely a lot of unknowns about the role for myself and my new team. Coupled with the fact that this was a job I'd never done before, I felt somewhat out of my depth during my first few days. However this unease was swept away by the realization I was learning so much more about the tech industry than I could have thought possible. I constantly strived to better myself and to go beyond the expectations of my peers and customers.

Future Career: There's always something new waiting around the corner when you work in the data center, and the best part of that is when said new thing does happen, it's generally an even playing field within the team, meaning it's something new for everyone.
As a result, you can easily step up to the plate and become the new Point-Of-Contact or resident expert on the topic. This of course can lead to developing new sets of skills that may be highly applicable within other teams.
For anyone with a passion for tech and the drive to learn more, I strongly recommend looking into what AWS has to offer. Speaking from experience as a trainee, you'll be amazed how far you can go in just a short period of time. While your initial skills are important, I'd say attitude and willingness to learn matters more in the long run at AWS.
Courage to take on new challenges and innovate where you can are the qualities that really shine when you work in the data center.
I handle a wide array of infrastructure tasks within the data center, all centered around AWS data servers and racks.
This typically involves server and networking maintenance, as well as being ready to tackle any high priority tasks that may appear.
The saying at Amazon is "it's always Day 1", and this motto goes double for DCO, with the constant expansion of our data centers there is always something new to learn.
I'm surrounded by an extremely diverse team, with everyone bringing something different to the table and always trying to improve themselves.