Amazon Pinpoint
Engage with your customers by sending targeted email, SMS, and push notification campaigns
Amazon Pinpoint helps you engage with your customers by sending email, SMS messages, and push notifications. Whether you're a developer, marketer, or business user, you can use Amazon Pinpoint to send targeted messages (such as promotional alerts and customer retention campaigns), as well as direct messages (such as order confirmations and password reset messages) to your customers.
You can integrate Amazon Pinpoint into your apps to capture usage data, which helps you better understand how customers interact with your apps. Amazon Pinpoint also tracks the ways that your customers respond to the messages you send—for example, by showing you the number of messages that were delivered, opened, or clicked.
You can send direct messages—such as order confirmations, welcome messages, and one-time passwords—using the console or the Amazon Pinpoint REST API. You can also use the API to build custom applications that deliver campaign and transactional messages across multiple channels.

Benefits
Flexible Multi-Channel Messaging
Use the campaign management features in Amazon Pinpoint to send email, SMS messages, and push notifications to highly targeted customer segments. Or you can use the Amazon Pinpoint REST API to send direct messages to specific recipients.

Powerful Application Analytics
Cost-Effective
Pay as you go, and pay only for what you use. There are no upfront fees, no fixed expenses, and no minimum charges. Target 1,000 customers, track 100 million app events, and send 1 million push notifications per month for free.

Blog posts & articles

Zach Barbitta

August 16, 2018
Get started with AWS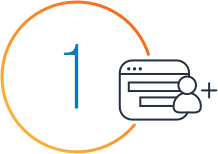 Sign up for an AWS account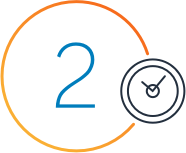 Learn with 10-minute Tutorials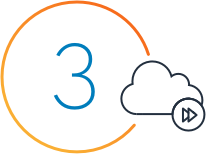 Begin building with step-by-step guides to help you launch your
AWS project
.