Amazon Pinpoint
Connect with customers through scalable, targeted multichannel communications
How it works
Amazon Pinpoint offers marketers and developers one customizable tool to deliver customer communications across channels, segments, and campaigns at scale.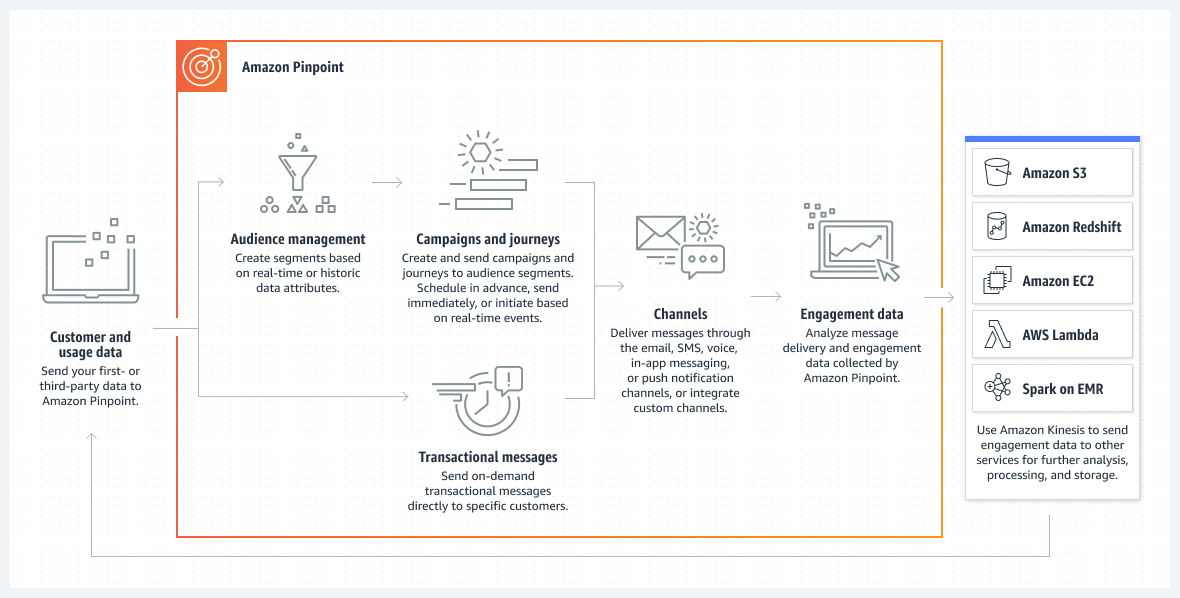 Get started with Amazon Pinpoint
Discover how to send email campaigns to a customer segment.
Learn how to create personalized templates
Explore how to add personalized content to Amazon Pinpoint templates.
Try Amazon Pinpoint for free
Start connecting with customers across multiple channels.