The AWS Developer Tools is a set of services designed to enable developers and IT operations professionals practicing DevOps to rapidly and safely deliver software. Together, these services help you securely store and version control your application's source code and automatically build, test, and deploy your application to AWS or your on-premises environment. You can use AWS CodePipeline to orchestrate an end-to-end software release workflow using these services and third-party tools or integrate each service independently with your existing tools.
---
Practice Continuous Integration and Continuous Delivery

In today's world, you need to continually innovate and improve your product to meet your customers' needs. Frequent application updates help you do this, making software agility and quick time-to-market essential to maintaining your competitive advantage. The faster you can release new features and fix bugs, the quicker you can innovate and respond to customer needs. Continuous integration and continuous delivery are DevOps practices that help you reliably test and release software more frequently.
Based on Amazon's DevOps Practices and Tools

The AWS Developer Tools are inspired by the same DevOps tools used by Amazon's internal teams and help you use software development best practices utilized by Amazon. Amazon's engineering teams function like small startups, with each team responsible for everything from collecting customer feedback and writing requirements to owning the development, test, deployment, and operations of their services. Amazon created developer tools to help its teams independently release updates to their customers quicker and in a "self service" manner.
Each service is fully managed in the cloud, meaning there is no need to host, maintain, or scale servers on your own. The AWS Developer Tools are each offered as a service so you can immediately begin developing and deploying applications on AWS.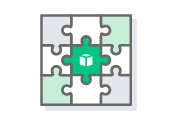 Extensible and Standalone
These services are modular tools that can easily be extended to adapt to your specific needs. Every service has integrations with other AWS services or pre-built integrations with popular third-party developer tools, allowing you to form your own end-to-end software release solution. Additionally, every service can be programmatically accessed using our APIs.

The AWS Developer Tools are built on a highly scalable, redundant, and durable architecture, ensuring that your software development projects are accessible when you need them.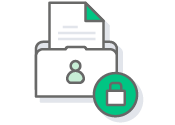 The AWS Developer Tools are integrated with AWS Identity and Access Management (IAM), allowing you to assign user-specific permissions to help keep your software delivery tools secure.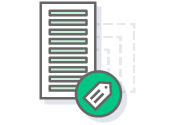 With AWS CodeCommit, AWS CodePipeline, and AWS CodeBuild, you only pay for what you use. AWS CodeDeploy is offered at no additional charge for Amazon EC2 deployments. There are no setup fees or upfront commitments. Visit the pricing page of each service to learn more.
Simplify use of AWS services in your applications with these SDKs and Tools