AWS Cloud9 Cloud-Based IDE on AWS
Code editor, debugger, and terminal
This Quick Start deploys the Amazon Web Services (AWS) Cloud9 integrated development environment (IDE) in the AWS Cloud. The Quick Start includes an AWS Lambda function custom resource that resizes the default Amazon Elastic Block Store (Amazon EBS) volume size for your Cloud9 instance with the size that you choose. You can deploy the Quick Start to an existing virtual private cloud (VPC) or you can select to create a new secure VPC. The Quick Start deploys in about 30 minutes.
This Quick Start is for organizations that want to provide developers with a flexible and powerful cloud-based IDE that allows them to run and debug code from a browser, while seamlessly sharing their development environment with their team.
AWS Cloud9 isn't currently supported in all AWS Regions. For a current list of supported regions, see AWS Regions and Endpoints in the AWS documentation.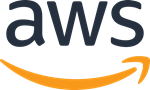 This Quick Start was developed by AWS.

---
What you'll build

Use this Quick Start to automatically set up a new AWS Cloud9 IDE. The deployment includes the following:

A highly available architecture that spans two Availability Zones.*
A VPC configured with public and private subnets according to AWS best practices, to provide you with your own virtual network on AWS. The private subnets are not used by this Quick Start, but you can use them for future deployments.*
In the public subnets:


Managed network address translation (NAT) gateways to allow outbound internet access for resources in the private subnets.*
(Optional) A Linux bastion host in an Auto Scaling group to allow inbound Secure Shell (SSH) access to Amazon Elastic Compute Cloud (Amazon EC2) instances in public and private subnets.*
A single instance of AWS Cloud9.

An AWS Identity and Access Management (IAM) role and policy which will be associated with your AWS Cloud9 instance.
A Lambda function custom resource used once, at the time of stack creation, to resize the default Amazon EBS volume size for your AWS Cloud9 instance.

* The template that deploys the Quick Start into an existing VPC skips the components marked by asterisks and prompts you for your existing VPC configuration.

How to deploy

To build your AWS Cloud9 IDE, follow the instructions in the deployment guide. The deployment process takes about 30 minutes and includes these steps:


If you don't already have an AWS account, sign up at https://aws.amazon.com, and sign in to your account.

Launch the Quick Start, choosing from the following options:
Test the deployment.


Amazon may share user-deployment information with the AWS Partner that collaborated with AWS on the Quick Start.


Cost and licenses

You are responsible for the cost of the AWS services used while running this Quick Start reference deployment. There is no additional cost for using the Quick Start.

The AWS CloudFormation templates for this Quick Start include configuration parameters that you can customize. Some of these settings, such as instance type, will affect the cost of deployment. For cost estimates, see the pricing pages for each AWS service you will be using. Prices are subject to change.

Tip: After you deploy the Quick Start, we recommend that you enable the AWS Cost and Usage Report to track costs associated with the Quick Start. This report delivers billing metrics to an S3 bucket in your account. It provides cost estimates based on usage throughout each month, and finalizes the data at the end of the month. For more information about the report, see the AWS documentation.