Industrial Machine Connectivity on AWS
Generate business value from your IIoT architecture
The Industrial Machine Connectivity (IMC) Quick Start helps you bring data from your Industrial Internet of Things (IIoT) assets to the Amazon Web Services (AWS) Cloud in a structured way. It's for developers and AWS Partners, regional and global systems integrators, independent software vendors, and original equipment manufacturers who want to generate immediate business value from an IIoT architecture.
The primary objective of the IMC Quick Start is to help AWS Partners deliver a proof of concept that addresses a use case of high value to the customer. For example, the customer might want to start by visualizing near-real-time operational metrics and analyzing root causes when a line goes down. After a successful proof of concept, the partner and customer may work together to build out the production architecture to address other critical use cases.

The IMC architecture includes AWS managed IoT edge services and AWS-qualified edge hardware. You can use a range of programmable logic controllers (PLCs). And you can publish data over various protocols: HTTPS, MQTT (Message Queuing Telemetry Transport), and OPC Unified Architecture (UA). With this Quick Start, you can automate production rollout of a connected-factory architecture across multiple sites. You can organize, store, and manage your IIoT data in various ways:
Create or transfer virtual assets.

Create or transfer asset hierarchies.

Create a time-series hot-data store.

Transfer data from a historian or a SCADA (supervisory control and data acquisition) system.
Archive cold data in Amazon Simple Storage Service (Amazon S3).

When you launch the IMC Quick Start, an AWS CloudFormation template automates the deployment of resources into your AWS account. You deploy this Quick Start in either virtual mode (for evaluation and training) or physical mode (for customer deployments). The mode you choose depends on whether your edge hardware is virtual or physical. The architecture for virtual edge hardware includes an Amazon Elastic Compute Cloud (Amazon EC2) instance. The architecture for physical edge hardware includes an industrial PC on the customer's premises. The mode determines the way you configure connectivity and security. All other cloud-based resources are largely the same for virtual and physical deployments.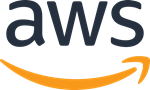 This Quick Start was developed by AWS.
What you'll build

This diagram shows a high-level view of a physical deployment. The dotted orange box outlines the IMC Quick Start's main components.

In the factory:

AWS IoT Greengrass runs on an industrial PC (an AWS-qualified edge-gateway device). AWS IoT Greengrass ingests data from a partner edge application, such as Inductive Automation's Ignition or PTC's KEPServerEX.

The partner edge application translates the data from the customer assets—including PLCs, equipment, and data stores (SCADA or historian)—into industrial protocols.

In the AWS Cloud:


AWS IoT SiteWise stores the metadata for the asset-model hierarchy of the industrial assets on the factory floor. It also contains a managed database for the time-series data generated by these assets.


After the hierarchy is defined in AWS IoT SiteWise, the partner edge application continuously ingests the asset data and transmits it to the AWS Cloud through a SiteWise connector within AWS IoT Greengrass.
AWS IoT SiteWise serves as the hot-storage tier for both time-series data and metadata. All this data, including the metadata, is accessible to applications that can generate business value from it.
The AWS IoT SiteWise Monitor feature enables you to build dashboards to visualize near-real-time time-series data stored in AWS IoT SiteWise's time-series database.


AWS IoT Core receives and routes MQTT messages either directly from the partner edge application or from the AWS IoT Greengrass core.
Amazon S3 can serve as a cold-storage tier for data.
Amazon QuickSight lets you build custom business-intelligence dashboards and visualizations for data stored in the S3 bucket.


How to deploy

To deploy the IMC Quick Start, follow the instructions in the deployment guide. The stack-deployment process, not including preparation and post-deployment steps, takes about 10 minutes. It includes these steps:


If you don't already have an AWS account, sign up at https://aws.amazon.com, and sign in to your account.

Launch the Quick Start by choosing from the following options. (Before creating the stack, choose the Region from the top toolbar.)

Amazon may share user-deployment information with the AWS Partner that collaborated with AWS on this solution.


Cost and licenses

You are responsible for the cost of the AWS services and any third-party licenses used while running this Quick Start reference deployment. There is no additional cost for using this Quick Start.

The AWS CloudFormation templates for this Quick Start include configuration parameters that you can customize. Some of the settings, such as instance type, affect the cost of deployment. For cost estimates, see the pricing pages for each AWS service you use. Prices are subject to change.


Tip: After you deploy the Quick Start, create AWS Cost and Usage Reports to deliver billing metrics to an S3 bucket in your account. These reports provide cost estimates based on usage throughout each month and aggregate the data at the end of the month. For more information, see What are AWS Cost and Usage Reports?


No licenses are required to deploy this Quick Start. All AWS service resources consumed during the launch of the Quick Start incur AWS service usage costs.

Some configurations of the IMC Quick Start involve the use of a partner application. You are responsible for obtaining a license directly from the software vendor. Applications that integrate with the IMC Quick Start are available from the following vendors:

Inductive Automation, vendor for Ignition.
Cirrus Link, vendor for the MQTT transmission module for the Ignition software stack.
PTC, vendor for KEPServerEX.
Other vendors to be added.