AWS is How: Moonpig Makes It Simple to Create Personalized Greeting Cards Using Augmented Reality
Moonpig now can manage traffic peaks no matter the occassion and achieves a shorter time to market for new features.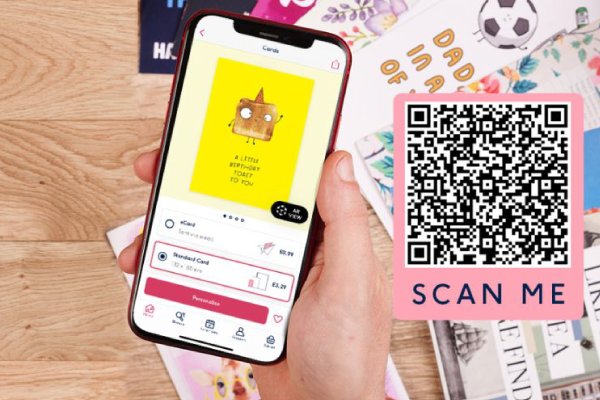 Whether it's for a birthday, holiday, or just to say hello, sending the perfect greeting card is personal. That's why United Kingdom–based tech company Moonpig Group (Moonpig) offers the option to customize cards for any occasion. Customers can select from and personalize thousands of cards by adding photos, choosing a greeting, and even including a message in their own handwriting. Not only do customers enjoy creating their own cards in minutes, but recipients love getting greeting cards that were made just for them.

The challenge for Moonpig was to accommodate rapidly growing traffic and order volumes using its monolithic legacy system. The company needed a solution that could handle large spikes in demand during peak periods, such as Valentine's Day, Mother's Day, Father's Day, and Christmas. In addition, Moonpig wanted to empower its engineers to more quickly develop and deliver exciting new features for customers. After migrating to modern, serverless architecture on Amazon Web Services (AWS), Moonpig built an ecommerce solution that is flexible and reliable and that can grow along with the company. Moonpig now can manage traffic peaks no matter the occasion and achieves a shorter time to market for new features.
Moonpig, which has been selling cards, flowers, and gifts online since 2000, has long been known for its innovative products—such as its limited-edition
edible, cake-flavored cards
, which sold out in 4 days. By migrating to AWS, the greeting card leader has been able to create more engaging, interactive customer experiences in the digital realm as well.
Moonpig's
mobile app
makes it simple to order cards and gifts with a few taps. Customers can upload photos directly from their phones to make cards even more personal. And if a customer can't think of the perfect greeting, the app offers message inspiration based on the card they have selected. Before sending these custom creations, customers can use the app's augmented reality feature for a true-to-life view of each card's size and appearance. Finally, senders can use the order tracking feature to be sure that recipients receive their items on time. Customers can easily remember to send cards and gifts on special occasions by transferring their important dates into Moonpig's reminders service.
To deliver its engaging ecommerce experiences, Moonpig uses a variety of third-party tools and services. The company uses various AWS services to build APIs and asynchronous interfaces that help these applications communicate. By seamlessly integrating Moonpig's ecommerce expertise with vendor solutions, Moonpig is ready to create engaging and memorable customer experiences.

On AWS, Moonpig has the flexible and adaptable architecture it needs to build without hesitation and meet growing customer demand. Next up, Moonpig plans to complete and roll out a single technology solution on AWS in order to bring its optimized customer experiences and capabilities to its other popular brand, Greetz.