Topics: Media and Entertainment, Arts and Culture
Powering Creativity and Collaboration with Netflix
August 2022
Netflix, one of the world's leading entertainment services, offers viewers a variety of movies and shows across many languages and genres—all available to stream at the push of a button. Using Amazon Web Services (AWS), Netflix is improving its global content creation by building flexible collaboration tools and workstreams that allow teams to work from virtually anywhere. To learn more, the Fix This team sat down with Naz Pethani, head of product for Netflix media technology, and Steve Kowalski, director of engineering for production infrastructure at Netflix. Naz and Steve share how flexible workstations help Netflix reach and retain creative talent without geographical limitations. Empowering creators from around the world helps the company build authentic collaboration and diverse content to delight its growing global audience.

Naz Pethani
Naz is an entrepreneurial product and technology executive leading Netflix's media technology efforts innovating how content is produced. As a technologist at heart, Naz started his career launching and commercializing technologies (UMD, HD-DVD, and Blu-ray) for Hollywood studios and built the high-performing new technology teams that fueled Deluxe's transformation from a film laboratory into a digital powerhouse. Over the years, he held several executive positions at Deluxe, overseeing global media operations, facilities/P&Ls, and technology portfolios. As senior vice president (SVP) of product, Naz drove the aggregation of Deluxe's acquisitions into a cohesive ecosystem spanning from lens to living room. In his spare time, Naz is passionate about cutting-edge neuroscience-based mental health treatment techniques and serves on a few private boards to help champion advancements in the field.

Stephen Kowalski
Stephen Kowalski is director of engineering at Netflix where he oversees the Digital Production and Infrastructure Engineering teams with the Digital Production and Animation Technologies organization. His teams create and execute the technical strategy for product support in the production space.
Prior to Netflix, Stephen served as vice president of systems engineering at Sony Pictures Imageworks where he was responsible for all design, build, and operations of the technical computing environments used to create CGI visual effects and animation for feature films. Stephen has accumulated more than 20 years' experience in the post-production and visual effects fields. He holds a BA in Philosophy from Vassar College and resides in Los Angeles, California.

01:59 - Introduction to the Netflix Content Hub
04:30 - Transitioning creative teams to remote collaboration
07:36 - Reaching new creative talent regardless of location
09:57 - How virtual workstations can create genuine collaboration
11:29 - How building on AWS helps Netflix innovate
13:35 - Netflix scales and builds content faster using the cloud
Topics: Media and Entertainment; Diversity, Equity, and Inclusion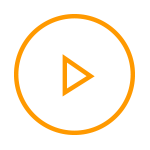 About the Fix This Podcast
Hear conversations spanning from researching climate change to improving patient outcomes to creating AI-driven art—and more. Dive deep with customers on the Fix This podcast.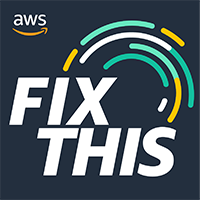 Netflix on AWS
Learn how Netflix builds on AWS to drive innovation across its business.