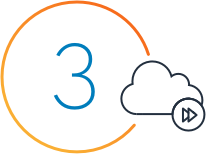 Start protecting AWS accounts, data, & workloads

Amazon GuardDuty immediately begins analyzing events across your AWS accounts for signs of resource misuse.
---
---
In this hands-on workshop, you will walk through a scenario covering threat detection and remediation using Amazon GuardDuty.
---
Learn how to use AWS IAM to delegate access to security services, like GuardDuty, to AWS security administrators and AWS security operators.
---
The AWS Skill Builder course will provide you with a fundamental understanding of the purpose, benefits, architecture, pricing philosophy, and common use cases of GuardDuty.
---
Browse for upcoming workshops to deep dive into threat detection and response on AWS using Amazon GuardDuty, Amazon Detective, and AWS Security Hub.
---
Step-by-step guides
Five Steps
---
This tutorial provides a hands-on introduction to Amazon GuardDuty.

Explore Amazon GuardDuty resources
Discover more Amazon GuardDuty resources, including demos, webinars, blogs, user guides, and more.
Learn more

Sign up for a 30-day free trial
Try Amazon GuardDuty for 30-days at no cost. You will receive full access to GuardDuty features and its detection findings during the free trial.
Free trial
Start building in the console
Get started building with Amazon GuardDuty in the AWS Console.

Sign in