Deriving Operational Insights for Machinery through Data Centralization and Visualization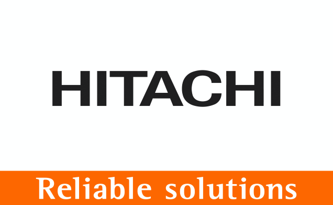 Challenge
Hitachi Construction Machinery Co., Ltd in Europe (HCME) has a wide range of after-sales services to support customers and their businesses throughout the operational lifecycle of their products, specifically their Hitachi excavator line. While HCME has equipped their network of dealers with the necessary tools and knowledge to ensure customer machines consistently operate at the optimum level, as sales of excavator sensors grew, HCME found themselves facing data scaling issues. With datasets residing in silos, the data integration process became very manual and prone to errors.

Solution
With the help of the AWS Data Lab, HCME built a central data hub for their business datasets to streamline data integration and analysis capabilities. In a four day Build Lab, HCME and their partner team built a data pipeline using AWS Glue that consumes their data and hydrates an Amazon Simple Storage Service (S3)-based data lake composed of two buckets - one for raw data and one for processed data. The processed data is readily available for HCME excavator dealers to reference via HTTP APIs. HCME business users are also able to query the data via Amazon Athena or create operational reports and dashboards using Amazon QuickSight. See architecture diagram below.

Benefit
The HCME team left their Build Lab with a functioning prototype and roadmap for taking the solution to production. Having the prototype allowed HCME to successfully showcase the new excavator data API and operational dashboards to dealers, collect their feedback, and align on future product expectations. By leveraging the AWS Data Lab to support building this solution, Hitachi was able to accelerate their prototype to production in only a few weeks after joining the lab. Since launching in production, HCME has seen positive impacts on operational efficiency for onboarded dealers. The dashboards help visualize data for HCME's France and UK dealers and HCME's Swiss dealers saw an increase in maintenance contracts using APIs. Overall, a considerable manual effort has been automated by having their data in one place.

"Collaborating with the AWS Data Lab has complimented our digitization strategy, which aligns with our long-term vision. We see huge potential to the data we have and with the help of AWS, we think we can build value creating solutions for our customers and dealers network."
Ryo Kurihara, Manager, Solution Linkage Department, Hitachi Construction Machinery Europe

AWS Services Used

About HCME

Hitachi Construction Machinery Co. is a Japanese construction equipment company that manufactures the widest range of hydraulic excavators in the world, ranging from 1 to 780-tonne mining excavators. Hitachi Construction Machinery Co., Ltd. in Europe (HCME) is based in the Netherlands and manufactures and sells excavators and parts across Europe, Africa, and Israel.


About AWS Data Lab

AWS Data Lab offers accelerated, joint engineering engagements between customers and AWS technical resources to create tangible deliverables that accelerate business modernization initiatives on AWS. During the lab, AWS Data Lab Solutions Architects and AWS service experts support the customer by providing prescriptive architectural guidance, sharing best practices, and removing technical roadblocks. Customers leave the engagement with a prototype that is custom fit to their needs, a path to production, deeper knowledge of AWS services, and new relationships with AWS service experts.

Architecture Diagram
---
Get Started
Companies of all sizes across all industries are transforming their businesses every day using AWS. Contact our experts and start your own AWS Cloud journey today.