Posted On: Mar 4, 2014
Red Hat Enterprise Linux is now available in the AWS GovCloud (US) Region. Amazon Web Services (AWS) and Red Hat® have teamed to offer Red Hat Enterprise Linux on Amazon EC2, a complete, enterprise-class computing environment for running business-critical applications and workloads.

Red Hat maintains the base Red Hat Enterprise Linux images for Amazon EC2. AWS customers receive updates at the same time that updates are made available from Red Hat, so your computing environment remains reliable and secure and your Red Hat Enterprise Linux-certified applications maintain their supportability.
You can launch Red Hat Enterprise Linux directly from the Amazon EC2 Launch Wizard in the Management Console for the AWS GovCloud (US) Region using your AWS GovCloud credentials.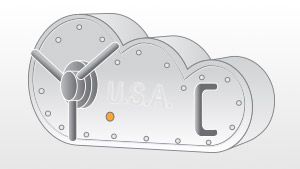 Learn more about the AWS GovCloud (US) Region.