AWS China Gateway
Global-to-China: Extend your success with AWS in China
Let AWS Help You Build a China-ready Business
AWS helps millions of customers worldwide transform their business, enabling digital transformation that unlocks innovation and customer success. AWS China region started its operation in China since 2013, and the investment has been expanding since then.
The AWS China Gateway provides information that helps customers of all sizes to get started in using AWS to extend their business with AWS in China.

Thermo Fisher is an American biotechnology company that creates genetic testing and laboratory equipment. The company used AWS to build the Thermo Fisher Cloud, a platform that helps medical researchers and scientists securely store, analyze, and share data globally. By using AWS, Thermo Fisher can provide its customers with a scalable and secure platform on which to conduct research, collaborate, and improve medical treatments for patients.

"We highly appreciate the powerful & scalable compute & storage capability AWS provides, and enabling efficient data upload. Meanwhile AWS team helped a lot so we can launch successfully on time."

- Tao Chen, Director, Thermo Fisher Scientific China

Siemens Smart Home solution connected millions devices at home to monitor and manage the home environment, such as temperature and air quality. Siemens built its Smart Home solution on AWS in China, as the result, Siemens increased its final development efficiency by at least 30%-40% and reduced its operation costs by at least 10%-20%, ensures the stable connection of massive number of home equipment and realizes the provision of stable intelligent services for home users.are data globally.
"With the support of AWS's comprehensive Serverless architecture, our overall development efficiency has increased by at least 30%-40% and operation costs have decreased by at least 10%-20%".

- Zhang Hao, Director of Software R&D of Siemens Advanta Solution Development Service, Siemens (China) Co., Ltd.

While more and more cars are getting connected to internet and service providers, Toyota needs robust, scalable and cost effective solutions for the best customer experience of millions of drivers. Working with AWS China, Toyota built a highly scalable Big Data Center platform from scratch to production in 5 months and saved huge cost thanks to cost-saving features of AWS services, serverless architecture, and automated operation and maintenance. With AWS Enterprise Support and dedicated Technical account manager, Toyota was able to secure production workloads and meet time to market of services and features.

"With the help of AWS account team and technical team, we launched the Toyota Big Data Center Platform from scratch to production in 5 months. AWS helped us to build fully automated architecture and helped us to save huge cost."

- Kobako Mitsutake, VP, Toyota Connected China

Swire Coca-Cola has taken digital transformation as its strategic direction in the digital age. With its legacy IT architecture lacking the required scalability and flexibility to suit a need for a more robust, flexible, and scalable IT architecture, Swire Coca-Cola made the decision to migrate to the cloud. It closed three on-premises production and disaster recovery data centers and migrated all of its business systems, including SAP and its CRM, to AWS in China in 10 months.
By migrating its entire IT infrastructure to AWS, Swire Coca-Cola saved infrastructure costs and achieved digital transformation goals, such as to quickly adjust resources in response to rapid changes in the market.

"Our company saw an opportunity to rid itself of the traditional burdens of IT and enable the company's IT team to work on accelerated innovations and enhance competitive technologies by shutting down data centers and migrating all business systems to the cloud" .

- Dominic Wheeler, CIO of Swire Coca-Cola

Canva is an Australian independent software vendor offering its design-on-demand application to 15 million active users in 190 countries. Canva launched Chinese products in August 2018. Since then, Canva China has built a first-class Chinese online design platform in AWS China Beijing Region, integrating tens of millions of high-definition pictures, Chinese and English fonts, original templates, illustrations and other visual elements. So far, Chinese users have created more than 50 million designs on the Canva.cn platform.

"We saved a lot of time thanks to AWS cloud computing resources in China and we were able to reuse the infrastructure configuration that we have relied on globally. Re-architecting our system for any other local provider would have delayed our China launch by over a year."

- Jim Tyrrell, Head of Infrastructure, Canva

SoftBank Robotics (Shanghai) Co., Ltd., a subsidiary of SoftBank Robotics Group, quickly entered the Chinese market with Pepper robots with the help of AWS, and saved more than 30% cost. Pepper has been widely used in areas like store-retailing, banking, education & research, and elderly care in a short period of term. In order to accelerate the development of localized cloud solutions and optimize the user experience, the SoftBank Robotics China team uses services such as Amazon CloudFront, AWS Fargate, and Amazon S3 to greatly simplify operation and maintenance. Meantime, Softbank Robotics China reduces the average network delay time from 400ms to 100ms and enables the business in China to achieve a substantial increase in product capabilities in a short period of time.

"AWS provides us with a shortcut. The globally consistent technical architecture enables the fundamental robotics services developed by overseas technical teams built up directly in AWS China Region without excessive code modification. Our solution only needs to pay for the resources required by the container and saves more than 30% costs compared with the original solution."

- Lei Chen, Platform Technical Director, SoftBank Robotics (Shanghai) Co., Ltd.

What are on our customers' top of mind?
Global-to-China landing roadmap:
We recommend you consider the following landing road map and check list while you plan business expansion to China.
See check list >>
Business Planning & Implementation
Understand China regulatory

requirement

Setup China legal entity

Early engage with AWS and APN partners
IT Planning
Define deploy strategy from global to China

Network infrastructure
Data residency and transit
Security

Understand AWS China

Business model
Service parity & alternatives
Local resources
Reference cases

AWS on-boarding
Register AWS China Account
Go through ICP Filing for public website
Sign customer agreements
Assure Infosec & compliance (e.g. MLPS)

Operation & Iteration
Leverage AWS best practices

ProServe
Enterprise support
Enterprise programs

Leverage APN partners' migration & integration service
Leverage AWS China marketplace

Information security and compliance
Similar to the U.S. Privacy Shield framework and the European General Data Protection Regulation (GDPR), China's Cybersecurity Law (2017) has deeply impacted the regulatory environment and increased the factors that need to be considered when doing business in China. We highly recommend customers study relevant laws in detail to get best understanding of the regulations in your market segment.
"Global customer journey in China" shares our understanding about the regulatory environment and recommendations customers might want to take into account. ICP and MLPS are the two most common requirements, hence, we provide details of what they are and what we can support you in those two subjects.
Last but not least, when you use AWS regions, you already meet the data residency requirement. AWS Key Management Service (AWS KMS) is now available in China regions, which will make you rest assured that you already meet Crypto requirements. And China regions' MLPS 2.0 level 3 certified to proof your application are MLPS certified.
What's new with AWS China?
AWS China Resources
Global and China AWS work as ONE team along the whole customer journey. Together with our vibrant partner network and local expertise in professional service, solution architects and support, we provide you with a hassle-free operational mechanism for 'Global-to-China' landing.
Partner Network

The number of AWS partners in China has grown into thousands, including both global partners and local partners, from consultancy partners, to SIs and ISVs, providing both global solutions and local industry vertical solutions. Find out more https://aws.amazon.com/partners/.

AWS Marketplace China, officially launched in January of 2020, now offers more than 150 software products across several categories such as operating system, security, network infrastructure, big data, and business analytics. Find out more in Marketplace.



Professional Services

AWS China Professional Services (The "ProServe") in China consists of professionals with extensive industry practice knowledge and strong full-stack solution competency.

As one of Proserve's offerings in China, AWS China ProServe have supported many multinational companies localize their headquarters aligned Landing Zone design, migrate to AWS China regions and work properly complying to customers' global requirement. This has helped global customers easily roll out their applications to China and effectively support customers' worldwide programs' execution and business development.

More importantly, AWS China ProServe Landing Zone services support customers' application deployment on AWS China adhere to China MLPS 2.0 requirements.


Local Support

One-to-one support for fast response channel is provided with experienced technical support engineer, all day without break for the year (24x7x365) for customer service. This service helps customers of all sizes and technical capabilities provided by the successful use of the AWS products and features.


If you are interested in AWS Support, please create a case in Support Center or email support@amazonaws.com.cn for AWS China region support plan subscription and change. You can also visit AWS Support website for more details: https://www.amazonaws.cn/support/

Customer References
Enterprises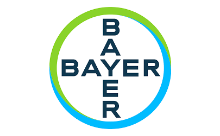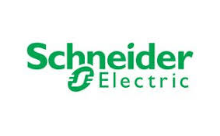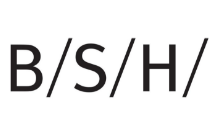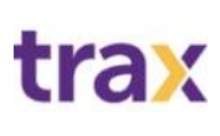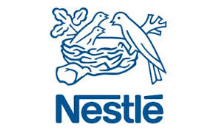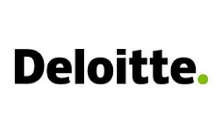 Startups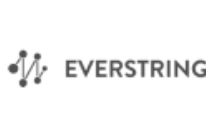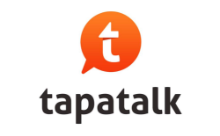 FAQ
Get the answers to the most frequently asked questions here.