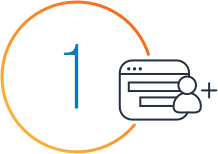 Create your VPC, Subnets, IAM roles and security group. Then, create your cluster.
Discover more AWS CloudHSM resources
Find documentation and API References

Learn more

Sign up for a free account
Instantly get access to the AWS Free Tier.
Sign up
Start building in the console
Get started building with AWS CloudHSM in the AWS Management Console.

Sign in